Speaker of the House of Representatives of the Federal Parliament of Nepal Krishna Bahadur Mahara said that the Trans-Himalayan cooperation offers an opportunity for enhancing the regional cooperation between South Western Part of China and South Asia in addition to helping the development of Belt and Road Initiative.
Speaker Mahara said that the Himalayan Region is the roof of the world inhabited by more than 3 billion people. He underscored its economic and strategic significance, as well as its being a major source of water and energy.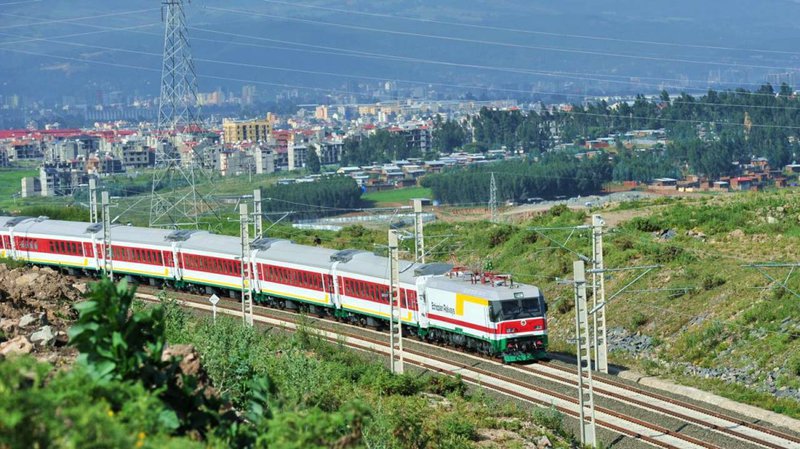 He welcomed the landmark Belt and Road Initiative (BRI) taken by visionary leader and the President of the People's Republic of China Xi Jinping with the aim of 'building a community of a shared future for humanity' and greater cooperation among nations.
Delivering Keynote Speech in the Trans-Himalayan Belt and Road International Cooperation Forum speaker Mahara recalled that he had led the Nepali delegation to the Belt and Road Forum for International Cooperation in Beijing in May 2017 as the Deputy Prime Minister and Minister for Finance of Nepal. He highlighted that BRI has provided numerous opportunities of collaboration, partnership and cooperation for mutual benefit.
He expressed happiness over China's unprecedented socio-economic and technological development and its willingness to share the fruits of development with neighboring countries through the BRI. He added that advancing of Trans-Himalayan Multi-Dimensional Connectivity Network under the BRI is a common vision reached between the leaders of Nepal and China. He hoped that the implementation of the vision can promote economic activities, trade, tourism and investment in the Himalayan belt.
Stressing on the building of infrastructures like roads and railways across the Himalayas for increasing connectivity, he noted the geographical challenges and huge investment needed for it. But he hoped that these difficulties could be overcome with modern technology, mutual collaboration and cooperation. He also mentioned the agreement reached between the two countries on cross-border railway connectivity during the visit of Nepali Prime Minister to China in June this year, which could be a landmark project for cross border connectivity.
Speaker Mahara also mentioned that Nepal has overcome long political transition and has put economic growth and prosperity of people as the topmost national agenda ahead. He called on Chinese investors to invest in untapped areas such as infrastructure construction, hydropower, hotel business, information and technology, and health and education.
Gobinda Bahadur Karkee, the Consul General of Nepal, also delivered a speech in the forum. He told that Nepal, as a member of the Belt and Road Initiative (BRI) of China, can benefit in the areas of connectivity, trade, tourism and investment through the Initiative.
As Nepal faces an acute shortage of development infrastructures such as railways, highways, airports and IT infrastructures, he mentioned that they could be built with the mutual cooperation between two countries under the framework of BRI. The development of such infrastructures would also benefit China and Tibet because their connectivity to South Asia would hugely improve through them.
He added that three major international border ports have been opened between Nepal and China. He mentioned that improving these border ports by building adequate infrastructure on both sides can be a point of departure for boosting up connectivity between two countries. He also emphasized on opening other border ports by building border related infrastructures to promote trade, tourism and people-to- people relations between Nepal and China's Tibet.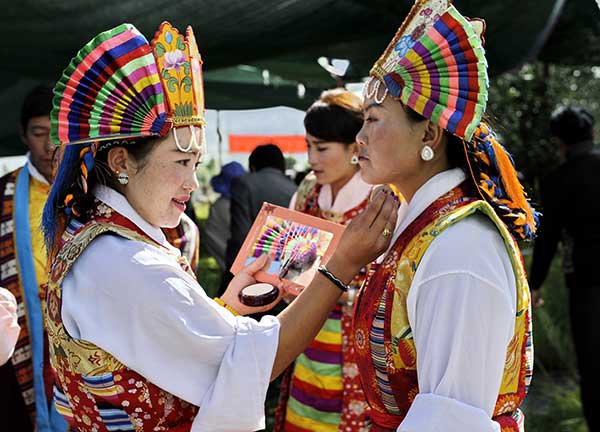 In light of Nepal's huge trade deficit with China, Karkee requested for more favorable policies and technical assistance from China to reduce Nepal's trade deficit. He also called on Chinese investors to realize huge potentials of hydro power of Nepal, and hoped that Chinese government would provide assistance to build Nepal-China Power Grid Interconnection project between Nepal and Tibet. He hoped that Governments and private sectors of both countries could work together for the speedy implementation of the bilateral projects proposed by the Chinese government under the BRI.
About 90 participants including political leaders, government officials, academicians, researchers, and media-persons from China and Nepal attended the forum. The delegation of speaker Mahara includes the delegation of Nepal-China Himalaya Friendship Society, Nepal; representatives of banking and financial institutions; academicians and media-persons constituted nearly the half of total number of participants.
Ananda Prasad Pokharel, Member of Federal Parliament of Nepal and Chairman of Nepal-China Friendship Society, Nepal Jhalak Sharma Acharya, Executive Director of Nepal Rastra Bank Nagendra Bahadur Amatya, Associate Professor of the Institute of Engineering, Tribhuvan University and Dr. Kalyan Raj Sharma, President of Nepal-China Friendship Forum also delivered their speech in the forum.