Indian Congress president Rahul Gandhi returned to New Delhi after completing his Kailash Mansarovar Yatra. He withhold his proposed special Puja at Pashupatinath and returned to New Delhi yesterday by an indirect flight of Indigo Airlines.
He will perform special Puja in convenient time. It is mandatory to visit Pashupatinath Temple after completing Mansarobar Yatra.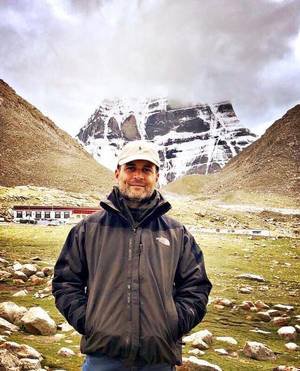 The Congress chief, who was on the Kailash Mansarovar pilgrimage for around 10 days, reportedly return to take part in the nationwide protest called by his party over rising fuel prices.
Congress chief Rahul Gandhi shared pictures from his visit on Twitter on "The waters of lake Mansarovar are so gentle, tranquil and calm. They give everything and lose nothing. Anyone can drink from them. There is no hatred here. This is why we worship these waters in India." He added that a man goes to Kailash when it calls him.