Property worth of over fifty million rupees lost when a fire broke out at a six-storey house of Suman Sthapit of Jyatha on Tuesday morning. A group of police, who were in patrolling, saw the fire at 3:45 AM.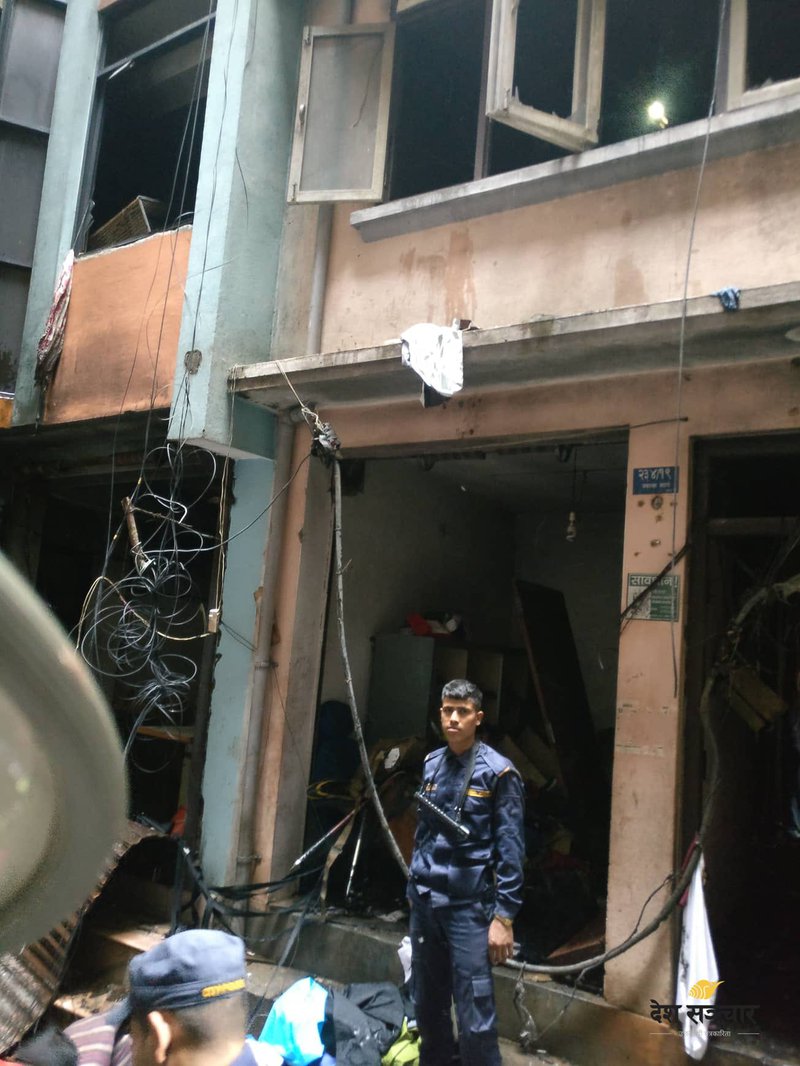 According to Deputy Superintendents of Police Dan Bahadur Malla,who heads Darbarmarg Police Area, said that exact worth of damage will be known only after the final reports. He said police has been collecting the list.
The reason behind the fire that broke out at the house of Sthapit was electric short circuit. The fire started from a trekking store at the ground floor and destroyed three floors.
The fire was brought under control with the help of police personnel backed by seven fire brigades after two hours.
Photo courtesy: Deshsanchar