Women across Nepal are observing Hartalika Teej. Dedicated to the Goddess Parvati, commemorating her union with Lord Shiva, the festival is celebrated for well-being of spouse and children and purification of one's body and soul.
From early in the morning on Wednesday, the women devotees throng Shiva temples and worship Lord Shiva, praying for longevity, happiness and prosperity of their husbands across the Nepal.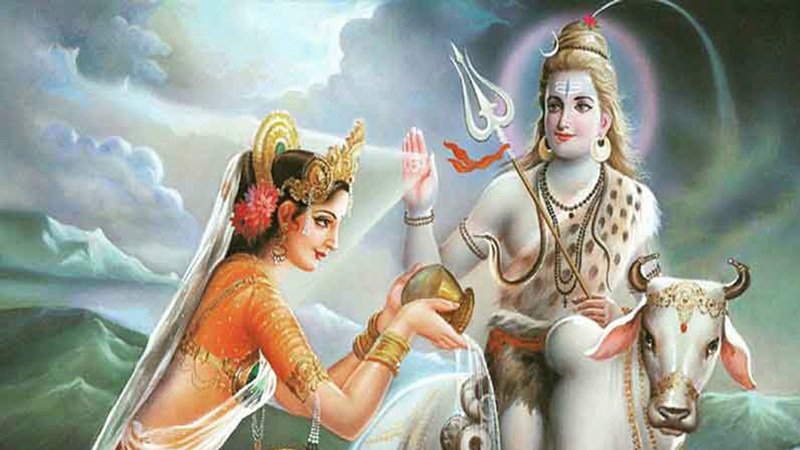 For Nepali women, Hindus in particular, the Teej festival holds religious and social significance for them.
It is believed that the worship would result into attainment of a happy married life to unmarried women.
Thousands of women, mostly clad in red saris, visited the Pashupatinath Temple in Kathmandu, to mark the occasion today.
On this day, women also observe a rigid fast all the day without taking water.
The devotees spend their day with songs, dances and merrymaking at temple premises and public places.
The annual festival falls on the third day of Shukla Paksha (bright fortnight) in the month of Bhadra according to the lunar calendar. According to Wikipedia,The festival is a three-day-long celebration that combines sumptuous feasts as well as rigid fasting .