A group of Maoist victims leaving in Texas State of United States protested against the visit of former prime minister and Maoist leader Dr. Baburam Bhattarai and Hisila Yemi asking him to go back.
Coordinator of Naya Shakti Party Nepal, Bhattarai and Yemi were both the leaders of Maoist insurgency.
According to Deshsanchar, they carried a play card with a slogan murderer go back. Dr. Bhattarai is visiting with her wife Hisila Yemi in United States of America in an invitation of Non-Resident Nepali Association International Coordination Council and National Coordination Council America.
Protestors also displayed black flag against Dr. Bhattarai and Yemi who arrived Texas from Washington DC.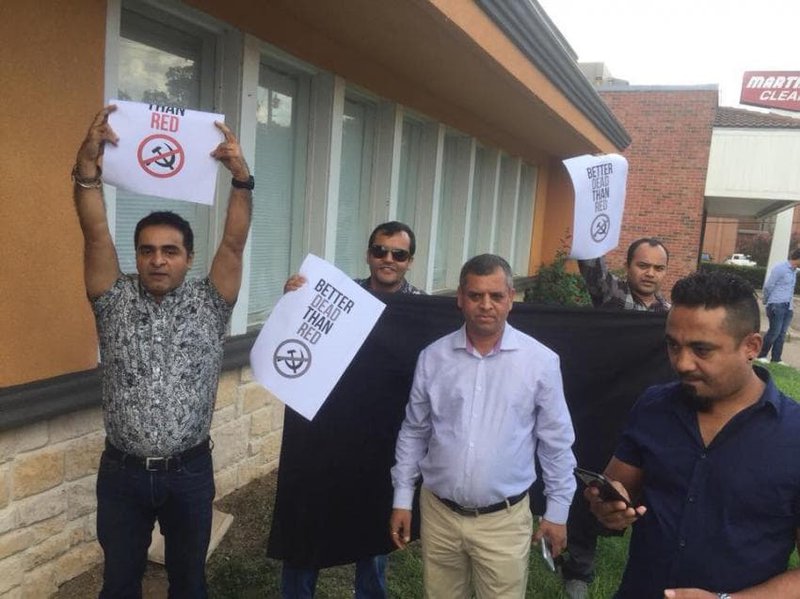 Photo courtesy: Hollywood Khabar