Prime Minister K.P. Sharma Oli, who is in New York leading the Nepali delegation to the UNGA-73, held a bilateral meeting with Hun Sen, Prime Minister of Cambodia. During the meeting, the two Prime Ministers exchanged views on further strengthening the cordial relations subsisting between the two nations.
According to a press release issued by Lok Bahadur Chhetri spokesperson of Permanent Mission of Nepal to the United Nations, Prime Minister Oli, along with the visiting Nepali delegates, visited the Permanent Mission of Nepal to the United Nations. Following a briefing by the Mission on its functions and priorities, Pradeep Kumar Gyawali, Foreign Minister, gave directives to the Mission staff to work hard towards enhancing the image of the country in the international arena. He also stressed on the need of sharing the success story of Nepal's home-grown peace process with the international community. The Prime Minister and the members of the delegation also visited the Consulate-General of Nepal in New York.
The Foreign Minister attended the annual Ministerial Meeting of the Landlocked Developing Countries (LLDCs), where he stated that the geographical disadvantage of land-lockedness can be overcome by enabling LLDCs' meaningful participation in global value chains and international trade. He also highlighted the need of accelerating efforts to depart from the fate of 'land-lockedness' to 'land-linkedness'.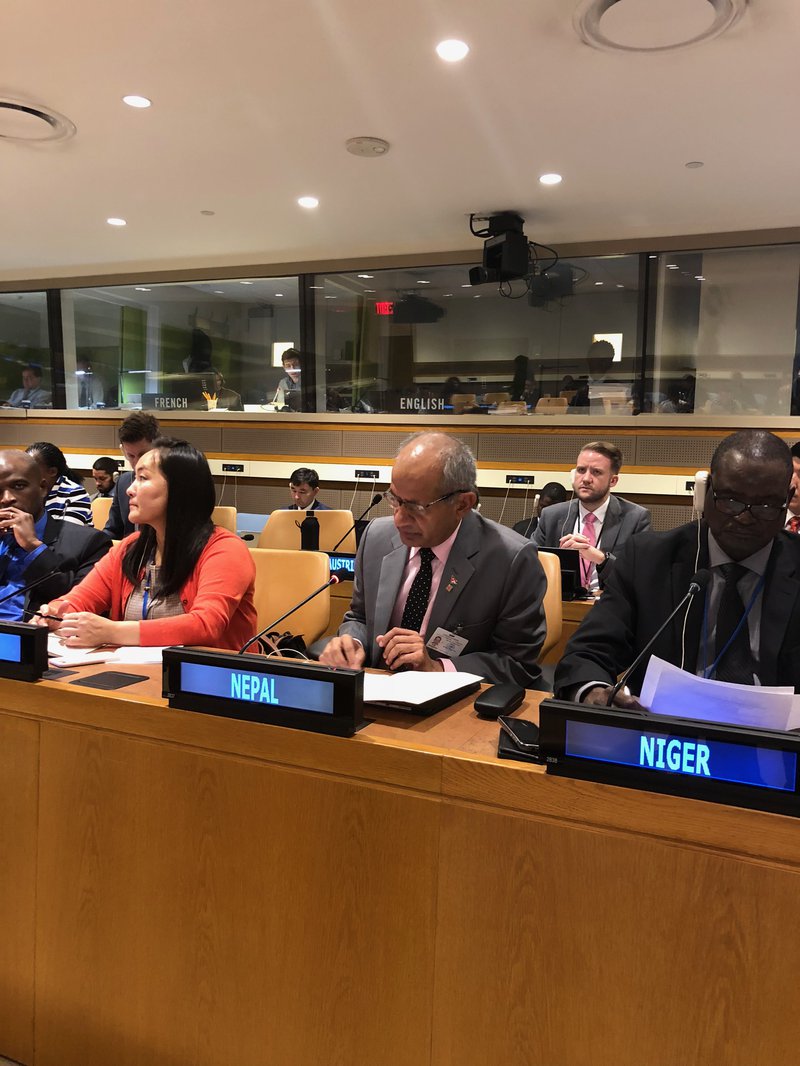 Minister Gyawali also had important bilateral meetings today. During his meeting with Elmar Mammadyarov, Foreign Minister of Azerbaijan, the two sides discussed matters of bilateral relations and cooperation in multilateral forums. In another bilateral meeting with Simon Coveney, Foreign Minister of Ireland, both sides agreed to explore further avenues for trade and investment and to share best practices of both nations.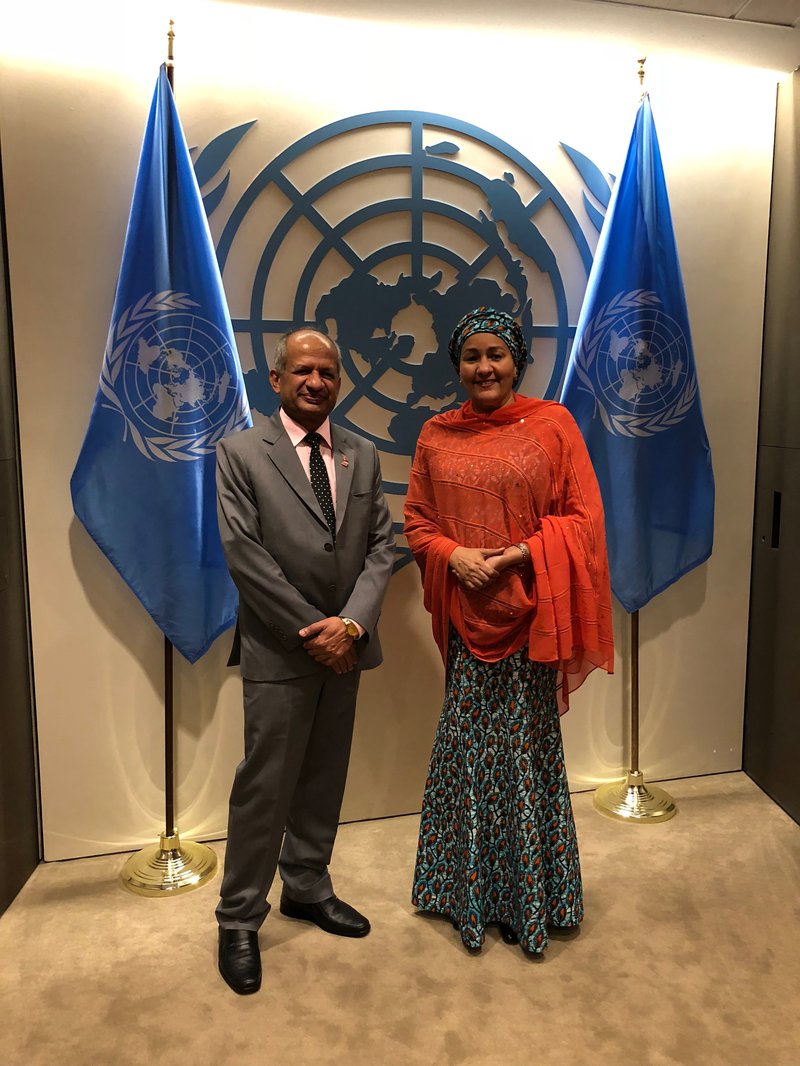 Similarly, the Foreign Minister held a meeting with Amina Mohammed, UN Deputy Secretary-General. The Minister appreciated her role in the UN Development System re-positioning process and reiterated Nepal's support to the Secretary-General's reform plans.
The Deputy Secretary-General shared her views on making the new development system work effectively at the local level. Also on the sidelines, Dr. Hans Friederich, Director-General of International Network for Bamboo and Rattan called on the Foreign Minister at the Permanent Mission. On the occasion, the role of bamboo and rattan in sustainable development was discussed.
This evening, members of the Nepali community, including the officials of the Non-Resident Nepali (USA) met with the Prime Minister at the Permanent Mission and exchanged views on various issues regarding Nepali diaspora.
Prime Minister Oli and some members of his delegation are scheduled to leave for Costarica tomorrow for an official visit.