Strong aftershocks have continued to hit the Indonesian island of Sulawesi, where a major quake and tsunami killed at least 408 people and injured 500.
After the 7.5-magnitude earthquake hit Friday, water smashed into buildings and swept away homes in the coastal city of Palu, home to 350,000 people.
Indonesian Disaster Management Agency spokesman Sutopo Purwo Nugroho put the death toll at 405 early Sunday, based on the number of bodies that had been recovered. More than 400 people were badly injured, Sutopo said.Many victims were still buried under the rubble of buildings and houses, Sutopo said, and evacuation efforts were slowed by lack of heavy equipment and personnel.
Electricity and communications have been cut off, making it difficult to assess the damage in Palu and nearby fishing community of Donggala, Sutopo said.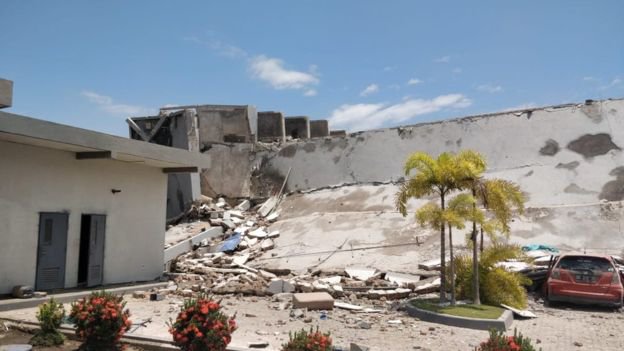 "It is not just the people in the large urban areas. There are a lot of people also living in remote communities who are hard to reach" Jan Gelfand, head of the International Red Cross in Indonesia.
With Palu airport closed, relief workers have to make their way to Palu by road. Sulawesi is one of the biggest islands in the world and the drive from the nearest airport is around 10-12 hours. "We already have people en route but you never know what damage there is to the road infrastructure."
In Palu, authorities urged residents to not go inside their homes Saturday night and to sleep away from buildings -- fields, roads or yards because of the danger from aftershocks.
Courtesy: CNN News