Environmentalists and experts expressed the views that there do not need Neejgadh International at the cost of clearing such a large number of important forest. Speaking at a talk program on Neezgadh Airport titled "Not at the cost of 24 lacs trees" exerts opposed the move saying that the destruction of trees in Neejgadh will have long term economic implications.
Organized by environmentalist Chanda Rana, Dr.Suraj Shrestha presented a paper showing how forest clearance will affect the ecology of the region. Former member of National Planning Commission Dr.Prabhu Budhathoki stressed that Neejgadh International Airport must not be built at the proposed site clearing huge trees.
Attended by experts, environmentalist and stake holders, environmentalist Rana said that there need a second international airport but it must but not at the cost of losing 24 lacs trees dense forest along with its rich Biodiversity and habitats.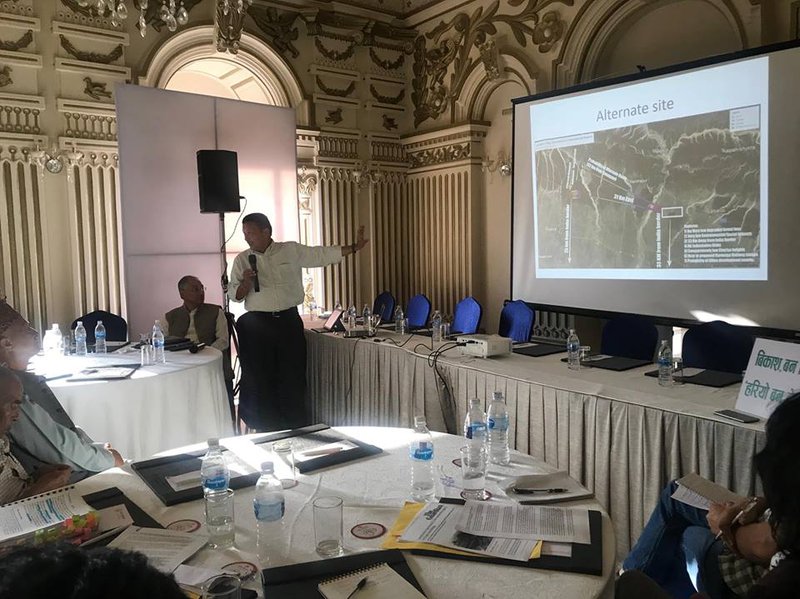 Rana says lost forest of Caledonia is going to be restored again with challenge. She asked could they bring back their lost forest with its biodiversity and habitats.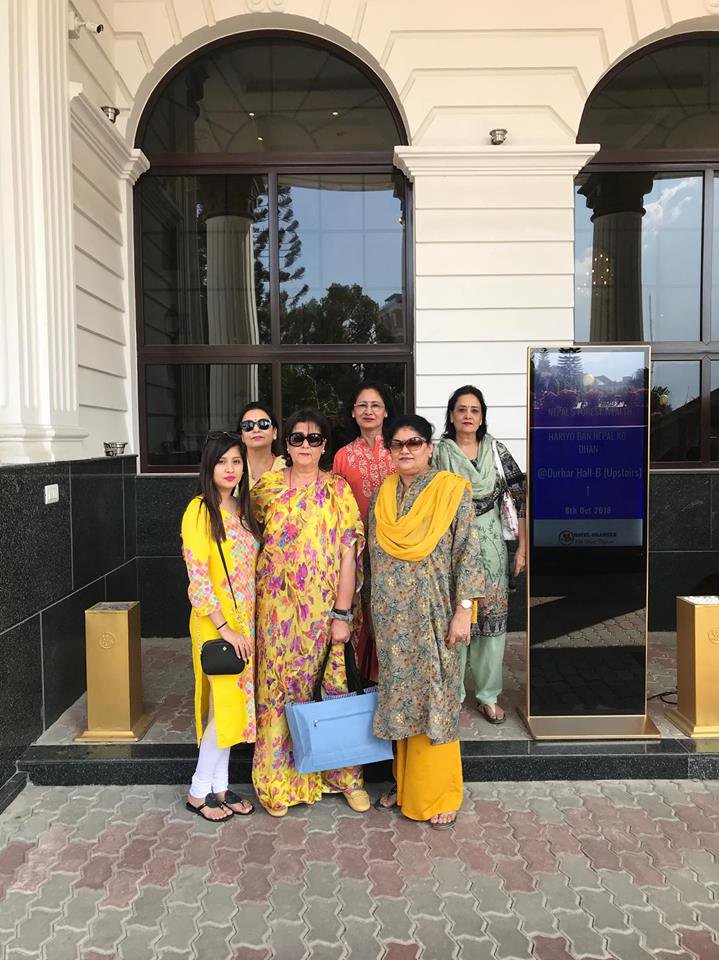 Rana reminded the lost char kose jhadi of Bara and its greater implications to wildlife including Asiatic Elephant.
Dr.Prabhu Budhathoki and Dr Suraj Shrestha presented power point regarding pros and cons of Neejgadh and suggested to build alternate international Airport at Murtiya Sarlahi.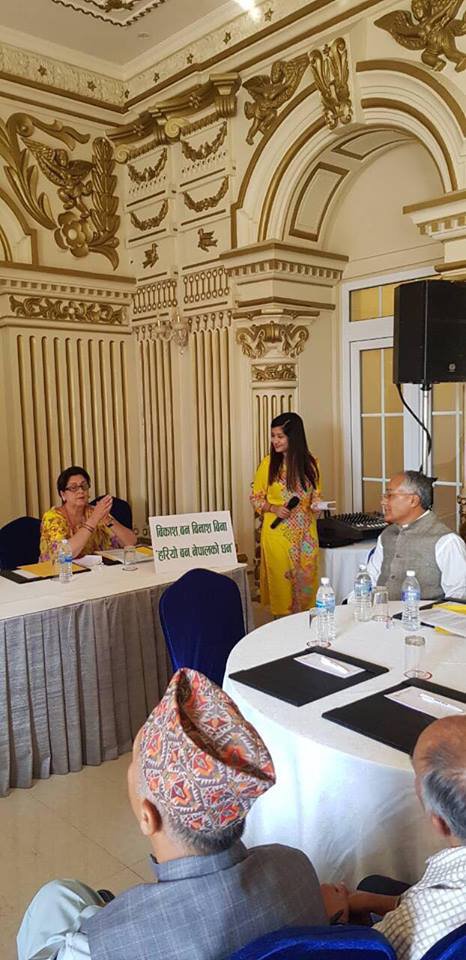 Similarly other participants Vijaya Kumar Dauniyar ( Chure Bhawar) Bharat Basnet environmental activist , senior journalists Krishna Prasad Sigdel , Bhairab Silwal , Bhusan Tuladhar and aviation expert Birendra B.Singh emphasized to find the alternate site to Neejgadh.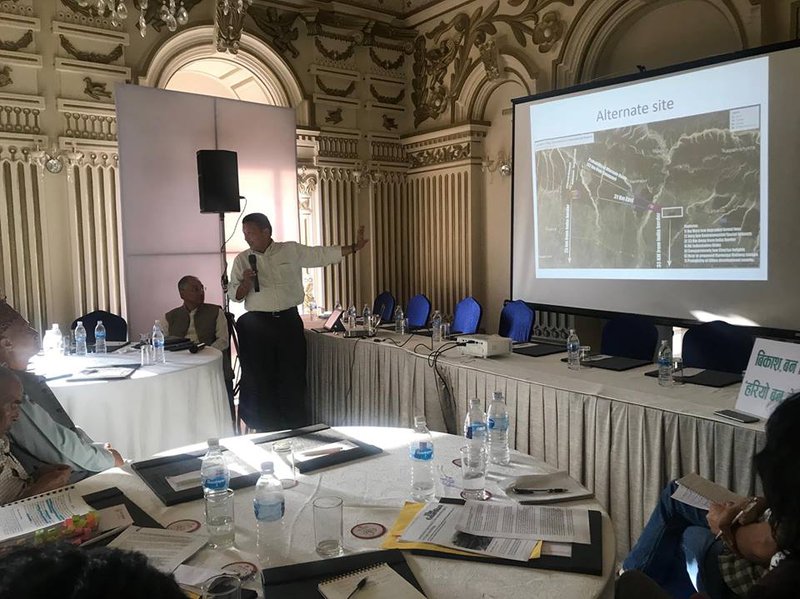 Senior journalist Bhairab Risal and Krishna Prasad Sigdel strongly opposed the idea of chopping off 24 lacs trees of Neejgadh. Environmental activist Bharat Basnet also expressed similar view. Participated by over 50 people including experts and activists, the program lasted for three hours with healthy debate to look for an alternate site to Neejgadh .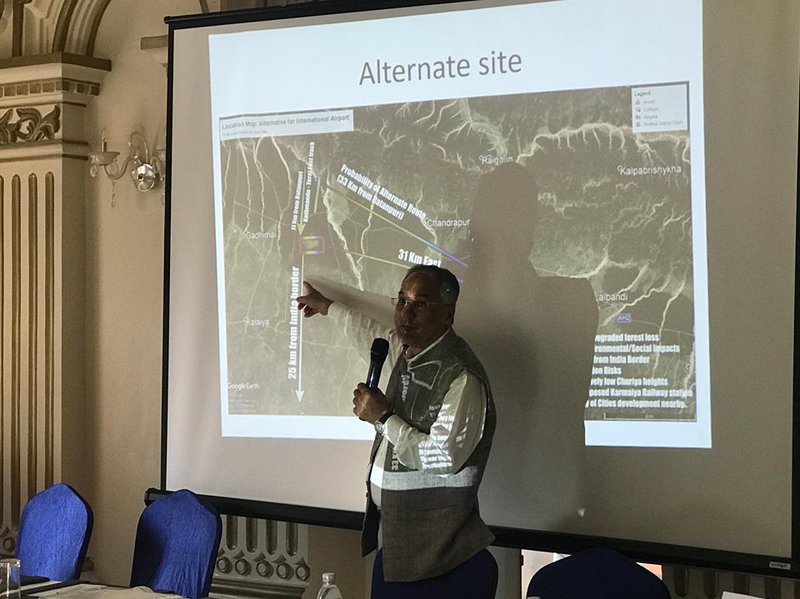 Since the news broke out, environmentalist Rana has been vocally opposing the move to clear forest.