The Gurujyuko Platoon, the Nepal Army, Nepal police, and high-ranking officials of Armed Police and civil service, the Asha Gurja team, and panche baja (traditional musical band) and decorated Kalsyoulis, and a procession along with cultural pageantry leave Hanuman Dhoka for Jamal with the Fulpati.
The auspicious hour to bring the Fulpati this year is fixed at 4:00pm. It was informed that the Minister for Culture, Tourism and Civil Aviation, Rabindra Adhikari, and local level representatives in Kathmandu were invited to attend the ritual.
Former King Gyanendra Returns With Family Taking Part In Special Religious Event In Mumbai
Former King Gyanendra and former Royal family member returned taking part in special religious program organized in India by renowned spiritual leader Swami Rahuleswarananda.
Organized to celebrate Autumn Navaratri, former King,Former Queen Komal, former crown princes Himani and his grandson former prince Hridayendra participated in the event. Former King Gyanendra left five weeks ago form personal visit. He visited Bangkok, Colombo, Male of Maldives and Mumbai.
He maintained the visit as low profile and decline to comment on the visit.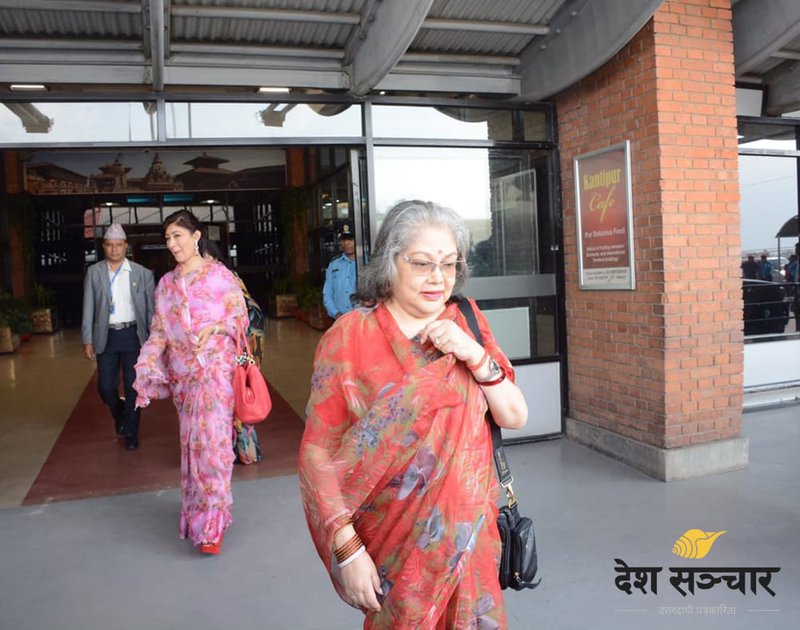 Photo Courtesy Deshsanchar