Large number of devotes thronged at the temple of Goddess Taleju Bhawani, which is opened only on the day of Maha Nawami for the general public. The Taleju Temple located at Hanumandhoka in the capital was opened today for devotees to pay homage.
People of the Newar community today also worship Bhimsen, a Hindu deity, on the occasion of Maha Nawami. The Navami, which is called as Maha Navami relating it to the great festival, is the ninth day of Dashain festival.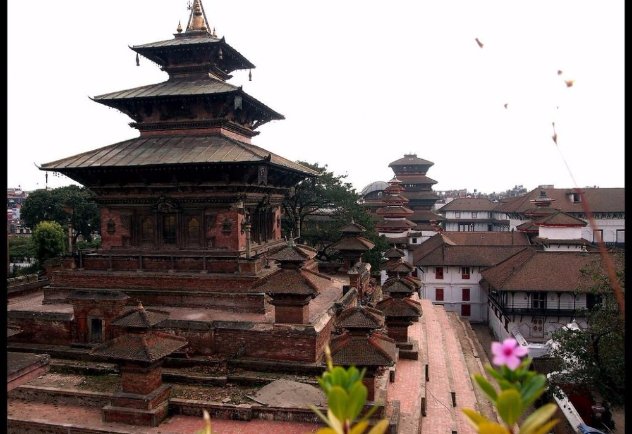 This is the last day of Navratri, which means the worship of the Goddesses are held high, and end this day since next day is the Vijaya Dashami.
It is believed that the families of the demons whom the Goddesses have destroyed try to save themselves hiding in the bodies of animals, and hence also called as the demon hunting day. Several manual and skilled workers, such as the artisans, craftsmen, traders, and mechanics offer the animals' or fowls' blood to their working tools, or their vehicles.
Worshipping the tools, equipment or vehicles prevents the accidents over the year. On this day Nepal Army sacrifices numbers of goats, buffalos and hens at 'Kot' courtyard at Hanuman Dhoka, the centre of Kathmandu.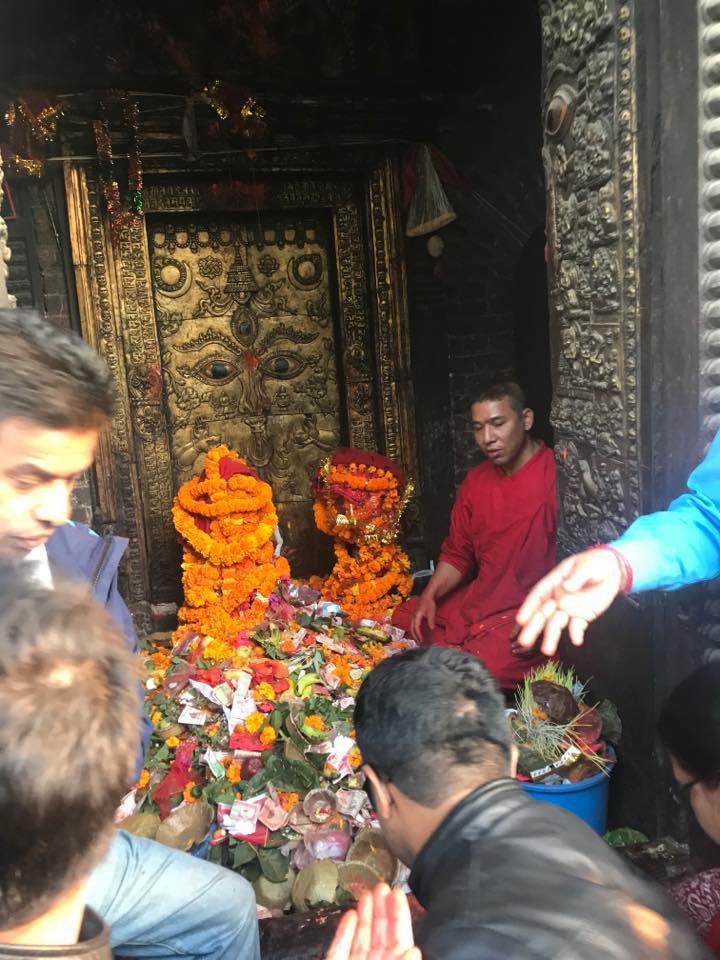 Hundreds of animals, most of which are black buffaloes, are sacrificed by slaughter in the same occasion, which is supported by the gunfire.
Special worship was performed to Goddess Durga today and 'jamara' is offered to the goddess at various temples and shrines. Various kinds of offerings are made to the goddess in worship and gratitude.
According to Markandeya Purana scripture, Goddess Chamunda had slain the demon Raktabij on the day of Maha Nawami.