The tenth day of Bada Dashain is celebrated with great enthusiasm by receiving Tika and Jamara as blessings from elders.
The auspicious hour or the Mul Sait for receiving 'Devi Prasad' has been fixed at 9:51 am. The worship of Durga Bhawani at Dashainghars over nine days concludes formally on the day of Bijaya Dashami after the Abhishek or sprinkling of holy water takes place marking the beginning of tika.
People receive tika and jamara till the full moon day. Tika and jamara are considered the auspicious blessings of the goddess Nava Durga and they signify prosperity.
It is believed that one need not seek an auspicious hour if one undertakes any new assignment, campaign or journey on the auspicious day of Bijaya Dashami.
The Vijaya Dashami festival is celebrated in commemoration of the victory of truth over evil and the victory of divine forces over demonic forces.
Dussehra or Vijaya Dashami is the tenth day of the Navaratri festival. It calls an end to the festival and is often considered symbolic of victory of the good over evil. It is also evident of a new beginning.
It is celebrated on the tenth day of the Shukla paksha of the Indian month of Ashwin. According to the English calendar, it falls in the months of September-October.
Spiritual Significance of Vijaya Dasami
It marks the day on which Lord Rama achieved victory over Ravana, the ten headed demon king of Lanka. This day is also symbolic of the end of Mahishasur, the king of demons whon was killed by Goddess Durga on this day.
According to mythology, Durga was created by the Gods by pooling in their spiritual powers as they wanted to create 'shakti' that was ultimate and could annihilate Mahishasur.
This day is marks the journey of Goddess Durga back to Kailash after ten days of stay at her parent's house on Earth. Every year, Mother Durga visits her paternal house along with her four children—Lakshmi, Saraswati, Kartikeya and Ganesha.
She is also accompanied by two 'sakhis' or friends—Jaya and Vijaya. Vijaya Dashami also marks the victory of the Pandavas over the Kauravas in Mahabharata and the end of their exile. In India, it also marks the beginning of the harvest festival.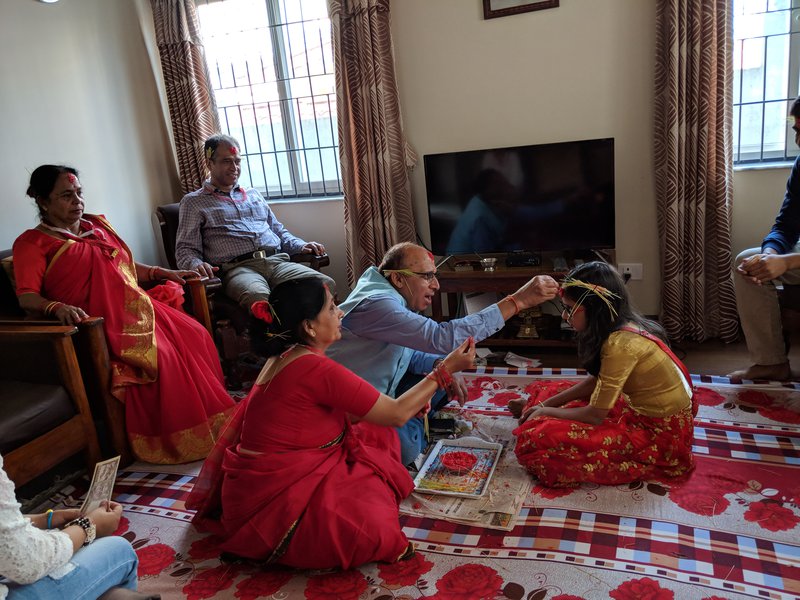 Vijayadashami - The Day of Victory
Investing in these three will make your life in a certain way. If you invest in tamas, you will be powerful in one way. If you invest in rajas, you will be powerful in a different way. If you invest in sattva, you will be powerful in a completely different way. But if you go beyond all this, it is no longer about power, it is about liberation. After Navratri, the tenth and final day is Vijayadashami – that means you have conquered all these three qualities. You did not give into any of them, you saw through every one of them. You participated in every one of them, but you did not invest in any one of them. You won over them. That is Vijayadashami, the day of victory. This brings home the message of how being in reverence and gratitude towards everything that matters in our lives leads to success and victory.