Prime Minister K.P. Sharma Oli launched environment and disable friendly electric bus. Asian Development Bank provided financial assistance to Lumbini Development Trust to purchase five electric buses to operate in Lumbini International Airport.
As the airport construction is underway, Sajha Yatayat partnership with Lumbini Development Trust decided to operate these modern five electric buses in Kathmandu.
If the trial is successful, Nepal government will operate additional electric buses including these five in Lumbini International Airport and other cities as well.
After launching the electric buses, Prime Minister Oli travelled to PMO's office in Singha Durbar by the bus. The bus has facilities like CC Camera, AC and mobile chargers.
Addressing the program Prime Minister Oli said that the government has a plan to expand electric buses to reduce the consumption of petroleum products.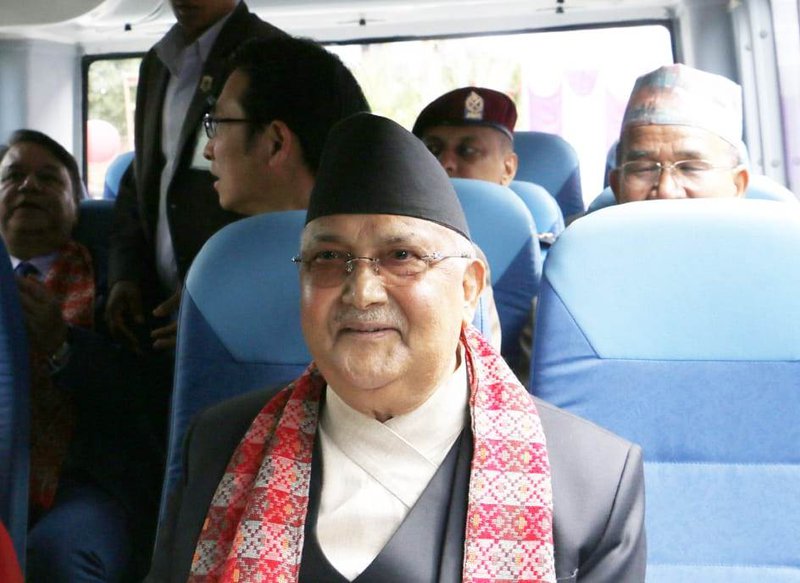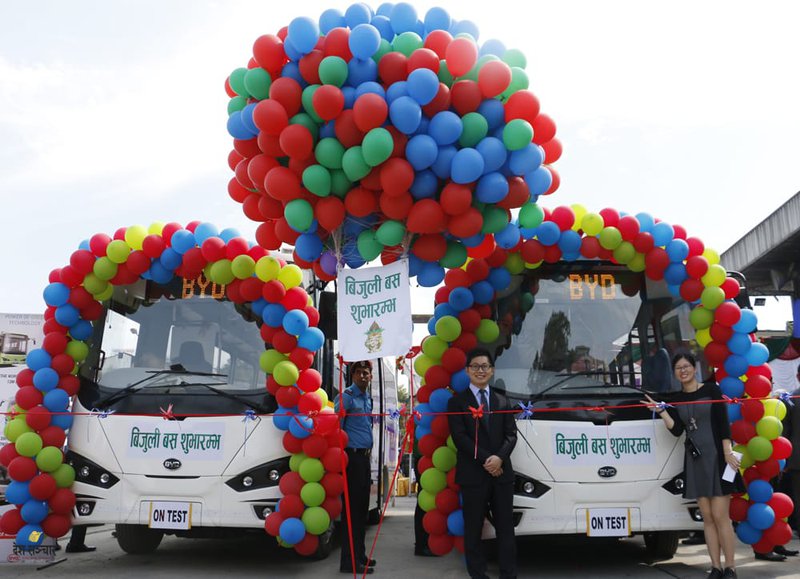 All the photos are courtesy to Deshsanchar.com