Shai Hope is an ambitious young man. Not only has he hit hundreds in two innings in a Test in England but has openly talked about beating his idol Brian Lara's 400 runs in an innings. Asked for his choice of soundtrack for the second hundred in that England game, he chose the rap "Remember the name" by Fort Minor. The lyrics goes something like this: "This is ten percent luck/ Twenty percent skill/ Fifteen percent concentrated power of will/ Five percent pleasure/Fifty percent pain/ And a hundred percent reason to remember the name." Indian fans will remember his name for some time at least now after he led West Indies to a thrilling tie.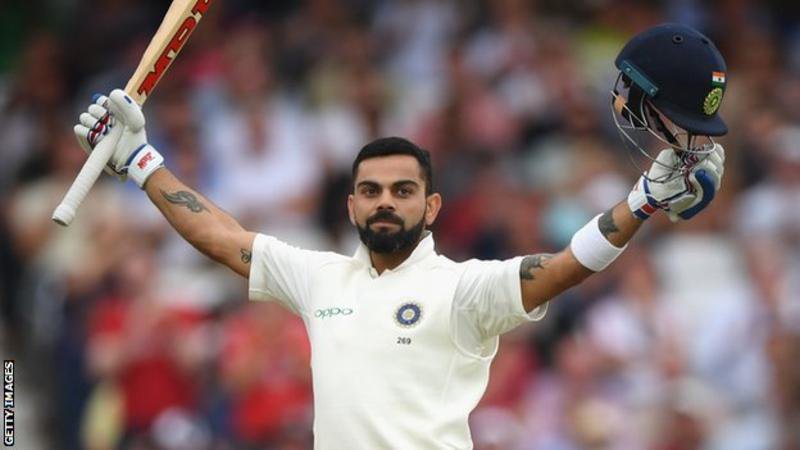 Still this thrilling effort should rankle West Indies a bit. To lose easily is one thing but to do all the hard work, get comfortably ahead in a chase of 322 and then to derail must disappoint but Hope ensured it was still a night to remember.
There were three moments that stood out in the chase, after Virat Kohli reeled off an unbeaten 150, becoming the quickest in history to go past 10,000 international runs but he had made a curious decision as a captain. He chose to bat first despite knowing that dew would hamper his three spinners. Sometimes, decisions like that come back to bite later. Still a target of 322 wasn't to be sneezed at. Then came the first big moment of the chase: A swashbuckling 143-run partnership in 20 overs between Hope and Hetmyer, who looted 94 runs from 64 balls, but one realised things might turn interesting when Hetmyer fell in in the 32nd over.
Until then, he had taken full toll of the dew-induced full tosses from Indian spinners to smash them for a slew of sixes and fours. India came up with a simple plan under circumstances: try to bowl it wider outside off, make him fetch the ball, and bowl it slightly shorter.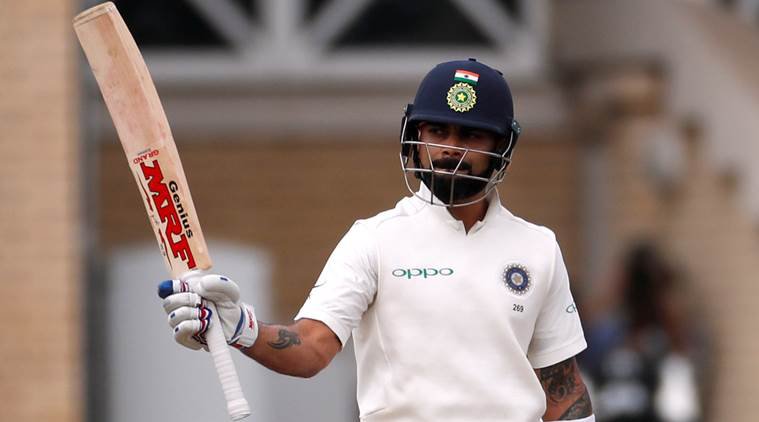 One such ball from Yuzvender Chahal, who anyways likes to bowl away from the off stump when batsmen go after him, got a bit of turn. Hetmyer thought it was a chance for another six and went for a big drag-pull but only ended up miscuing it to Kohli at covers. It was a big blow but West Indies still had 18 overs and six wickets in hand to get 101 runs.
The second moment was a six. There were many sixes in the game and in the chase but this one was a touch special. West Indies were meandering along after Hetmyer's fall and the strategy seemed to see off Kuldeep Yadav's last spell; they just took 7 runs from his 8th and 9th over. Suddenly, in his last over, Hope decided it was time for intervention and smoked a googly over midwicket boundary for a six that once again seemed to turn the game West Indies way. That hit meant West Indies now needed 45 from 36 balls with five wickets.
A son of two sports loving parents (father a club cricketer and a mother who played netball and loved bowling in cricket), he went on a scholarship to Bede's school in England where he ran into Alan Wells, who was in charge of cricket. Wells saw a lot of promise in the boy, making him captain of the first team at age of 17.
When he hit those twin hundreds in a Test, the cricketing world peeped up to look at him. The ODI fans had to wait out a bit longer though. His critics kept talking about his slow strike rate and stuff like that but hopefully this big hundred would prove a career-turner.
How he would wish he had pulled it off, though. In the end it came to 20 runs from the final two overs but Mohammad Shami pulled off a tight little over to leave Windies needing 14 from the last over bowled by Umesh Yadav.
A full toss on the pads in the second ball fetched a four and left Kohli writhing in agony. Hope, who was off strike after the first ball, faced the fifth ball. Needing 7 from 2 balls, he reduced it to 5 off the last delivery.
Here came the third moment of the chase. With most teams these days, with the bowlers not so confident about producing Yorkers or even about the efficacy of it as a weapon in crunch situation, Yadav produced the trend-ball of these days at the death: A full ball well outside off.
Hope seemed ready, retreating back inside the crease, and slicing it hard over point and the ball plummeted past a diving Ambati Rayudu to produce a tie. Hope might be a touch disappointed in the here and now but this was one of the nights where he can let 'remember the name' thunder in his ears.
Courtesy: The Indian Express