Minister for Labour, Employment and Social Security, Gokarna Bista and Malaysian Minister for Human Resources, M Kulasegaran signed the MoU today.
After signing of the document by ministers of the two countries, it has opened a way for supply of labour from Nepal to Malaysia. Since last six months, Nepalese labors are unable to go for Malaysia due to complications.
According to RSS, the agreement on supply of laborers was reached after extended efforts. The Malaysian minister had arrived Nepal on Sunday for signing the MoU.
Detailed of MoU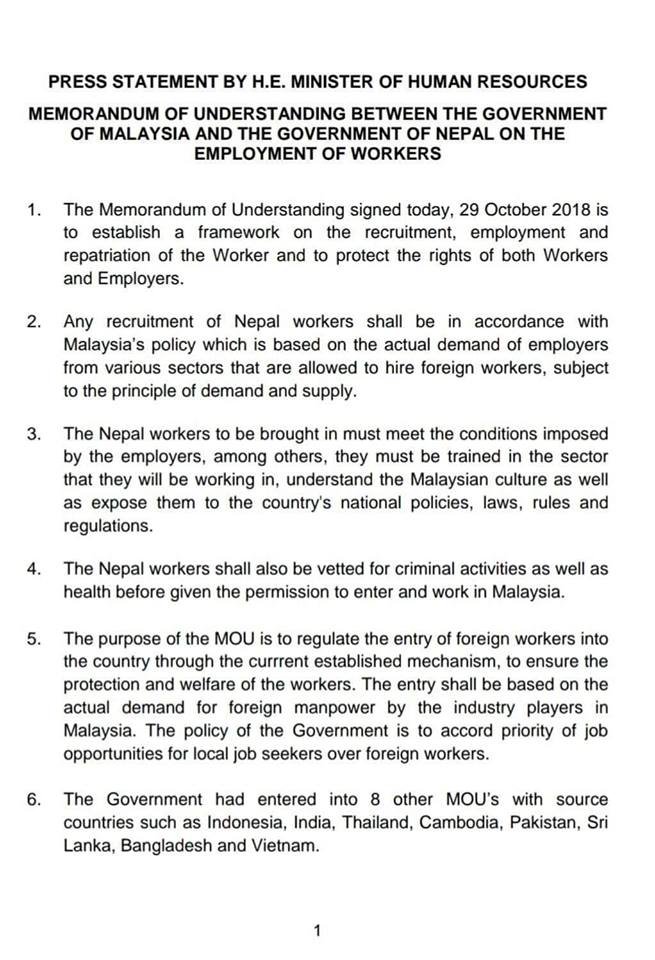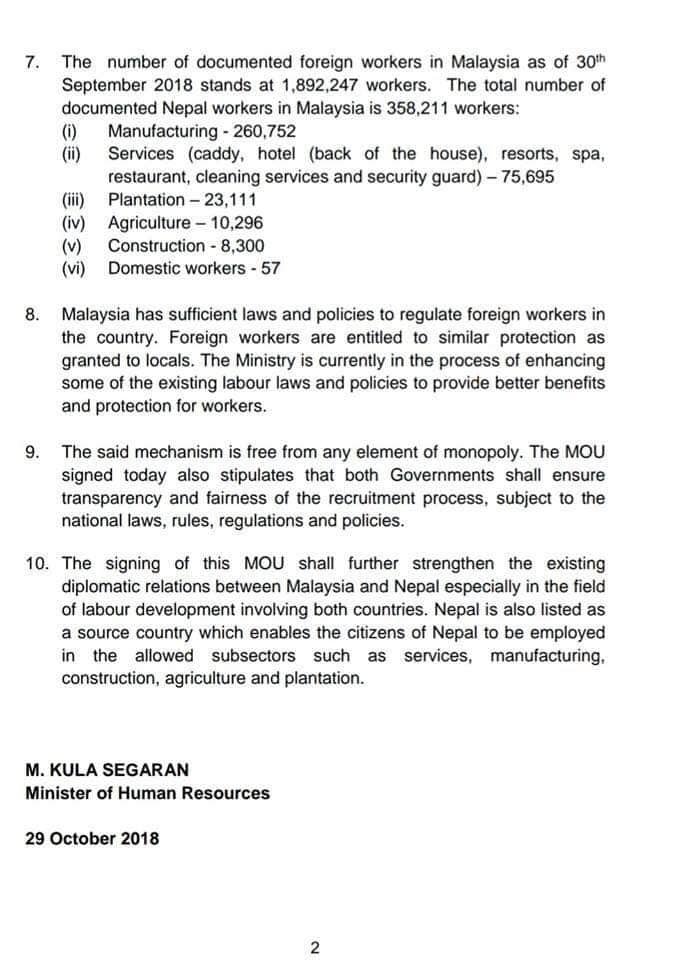 Photo: Deshsanchar.com