For Srijana Thakuri, every day is day of dog. She has been devoting all her time to rescue, treatment and shelter to the dogs which are abandoned by their owners and lying sick in the road.
Founder of Animal Rescue Nepal, Thakuri has almost saved more than three thousand dogs. She has now over 200 dogs in her shelter. As other people across Nepal worship dogs on annual as a ritual, rescuing and saving the helpless stray dogs is her daily ritual. This is based on Shrijana Thakuri's posts.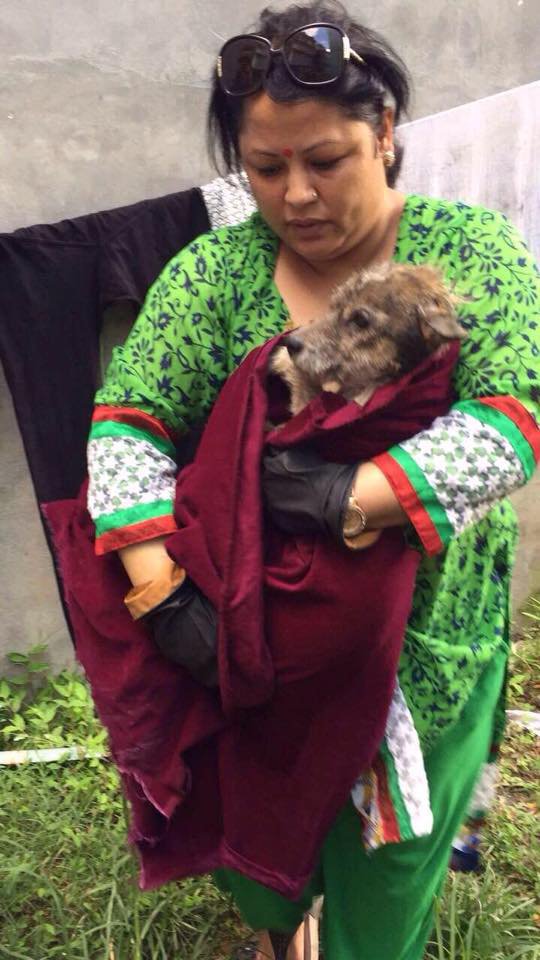 Her loves and dedication to love innocent animal is exemplary.
New Spotlight decides to cover the story of Srijana and her dedication using the photographs from her face book wall to public about her contribution. New Spotlight uses Christina Song shared video to show Srijana's story. "My friends, Cecelia and Jennifer Quay and I are involved in this project to raise funds to buy blankets and winter vests for Shree's animal shelter in Kathmandu. 100% proceed to Shree's animal shelter (she is also known as Srijana). This video may contain graphic image. I hate to say this but animal cruelty is horrible there (some people are sadist and cruel).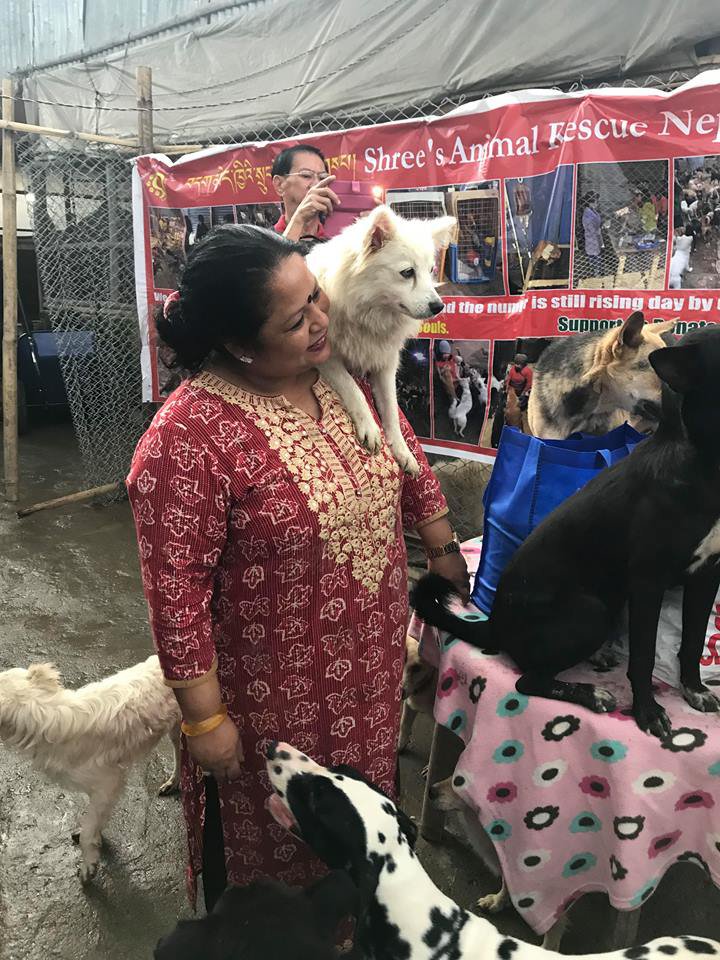 Our targeted deadline to receive donation is 9 November. Srijana needs any support she can get to run, feed and care for the 190++ dogs in her shelter. For this Christmas, instead of buying presents why not help to spread some love and kindness to the needy ones. PM me if you wish to make a donation. No amount is too big or too small.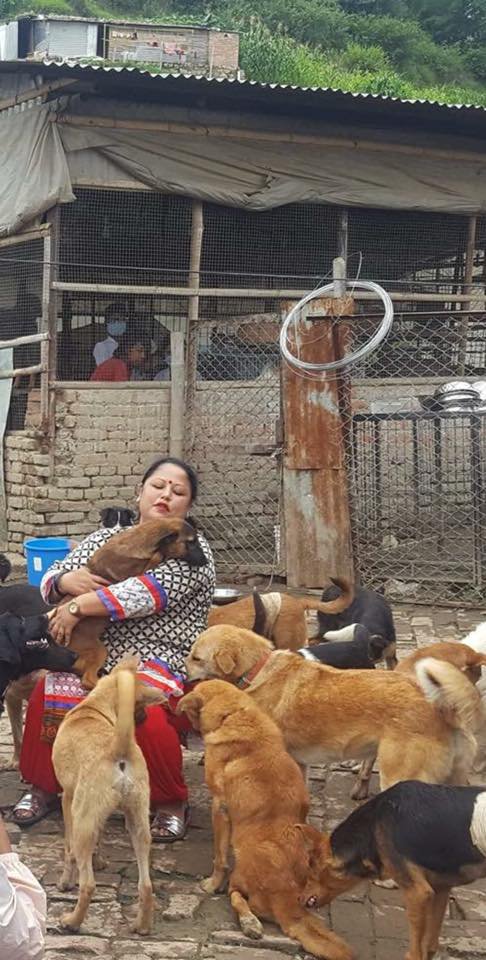 Happy Diwali! Happy Tihar!! Tomorrow is worshipping dog's Day in Nepal but everyday is worshipping dog's Day for Srijana," writes Christina Song in Face Book wall.
Courtesy: Video and Picture Srijana Thakuri's Face Book Wall. For detail contact: Shree's Animal Rescue Nepal. For detail https://www.facebook.com/animalsinnepal/