Nepali Congress leader and former prime minister Sher Bahadur Deuba said that the death of imminent constitutional lawyer Kusum Shrestha is a huge loss to the country and legal sector.
Issuing the condolence message, NC leader Deuba hailed the role of imminent constitutional lawyer in the areas of strengthening the liberal democracy and rule of law in the country.
Eminent constitutional lawyer and senior advocate Kusum Shrestha was criminated today at Pashupati Aryaghat. He died Wednesday morning at the age of 83.
Lawyers and senior leaders of Nepali Congress paid last tribute to his mortal body which was kept at the NBA premises from 1:00-4:00 pm Thursday for last tributes and his last rites was conducted at the Pashupati Aryaghat.
Large numbers of lawyers and senior advocates and his compatriots gathered at Nepal Bar Association and paid a last tribute to imminent constitutional lawyer late Shretha, who has spent all his life to strengthen the rule of law and liberal democracy.
Born in Bandipur, late Shrestha, founder of Supreme Court Bar Association and Nepal Law Society, has been suffering from Asthma.
Nepali Congress senior leaders Govinda Raj Joshi, Ram Chandra Poudel, Arjn Narshing KC, Purna Bahadur Khadka and Dr. Shekhar Koirala paid last tribute to late Shrestha.
Similarly, minister of Law Bhanubhakta Dhakal, NCP senior leader Subhash Chandra Nembang and attorney General Agni Kharel also paid a last tribute to late Shrestha.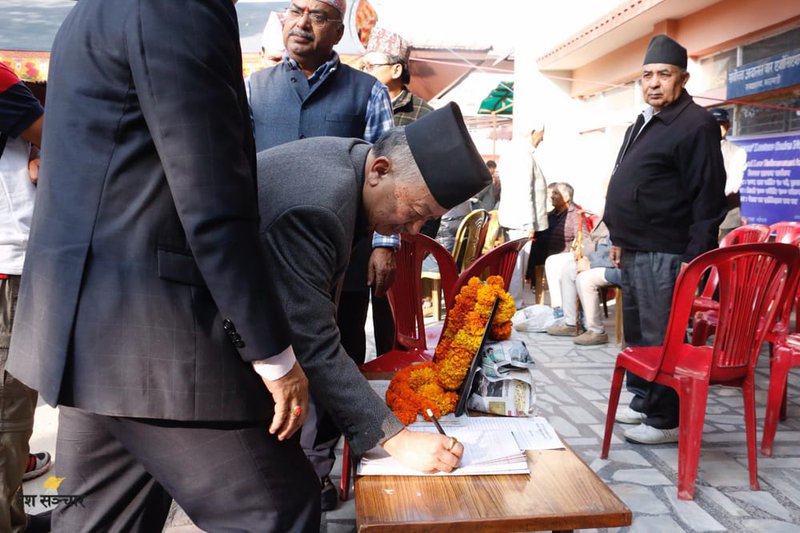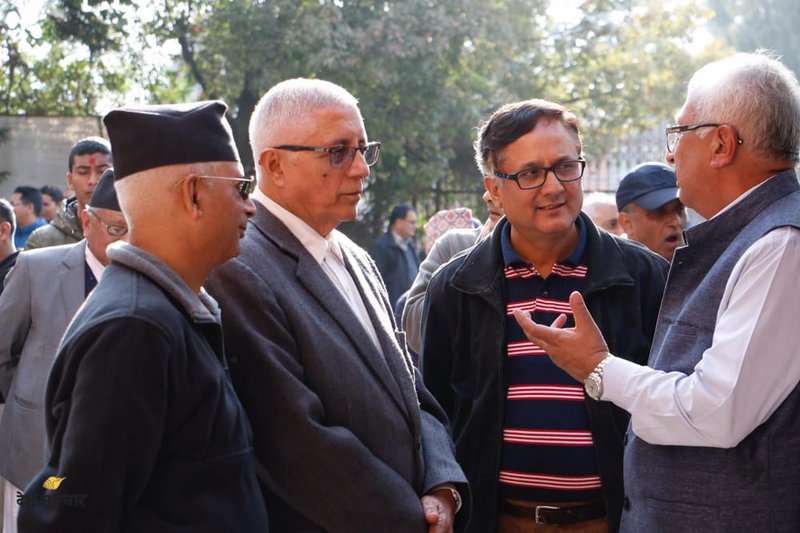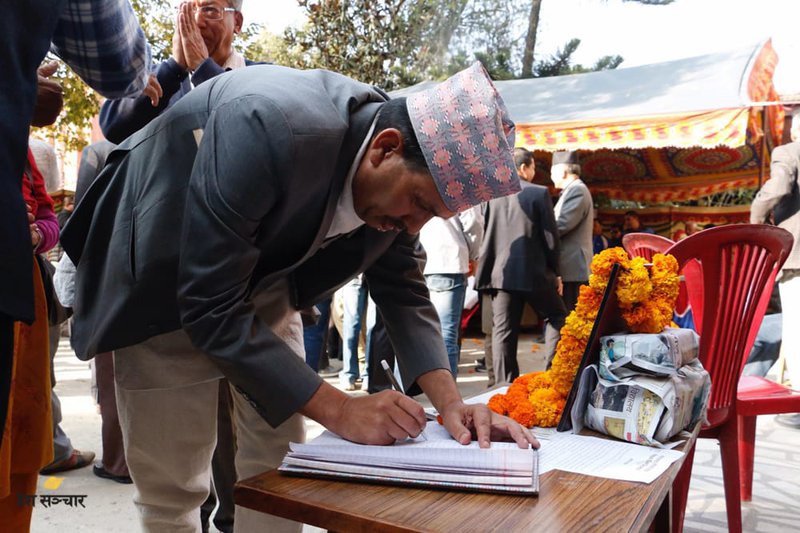 Photos Courtesy: Barsha Shah, Deshsanchar