Bhai Tika was celebrated all over Nepal receiving Tika. Former King Gyanendra also received Tika from his younger sister Shova Rajya Laxmi Shah. He paid her a visit at her residence, Shova Griha, Kamaladi.
Former King Gyanendra visited the house of his sister Shova to receive Tika. He received Tika at 9.51 AM as per the suggestion given by astrologer.
Many Nepalese brothers received Tika from their own sisters.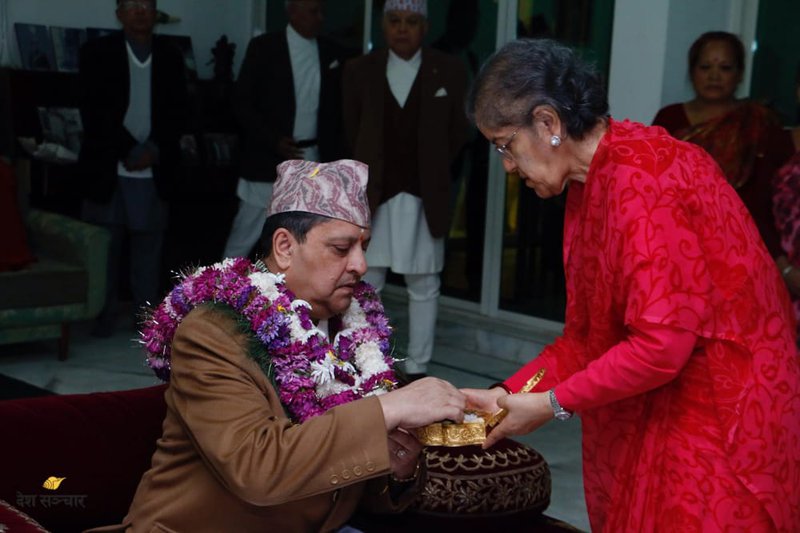 Photos Courtesy: Deshsanchar