The fourth day of Chhath, the greatest festival of Mithila community,concluded by offering prayers to the rising sun and wishing for happiness, well-being, good health and prosperity in various parts of Kathmandu and Janakpurdham.
Thousands of Hindu devotees, from the Tarai and hills alike, thronged the water bodies in the valley to perform Chhath rituals. Ponds and river banks in Kamal Pokhari, Gaurighat, Kalimati, Balkhu, Kupandole, Hadigaun and Bhaktapur witnessed huge footfall of devotees.
These places have been decked up with colourful lights. President Bidhya Devi Bhandari, as the head of the state, reached Kamal Pokhari to worship the setting sun.
According to Chhath Organising Committee, the festival is a four-day celebration. Naha Kha, is the first day of the festival. Kharna, the second day of the festival, was observed Monday.
Fast-observers don colourful costumes and carry thakuwa (sweet dish made from wheat and rice flour), bhushuwa, fruits and holy threads, among others, as prasad in a special bamboo basket during Shasthi Puja, the third day of Chhath Tuesday, at the riverbanks and ponds before offering argha to the setting sun.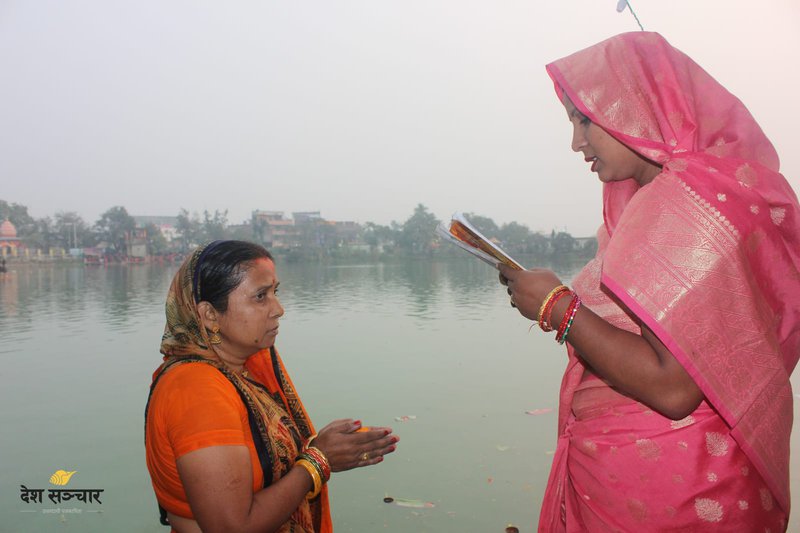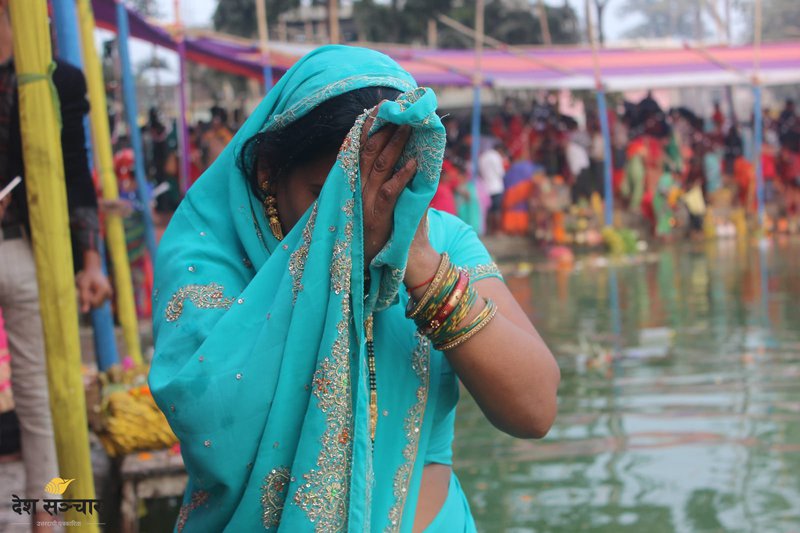 Chhath Purba at concluding day in Janakpurdham Photo courtesy: Deshsanchar