Nepal Airlines Corporation demanded immediate financial support from the government to avoid a major financial crisis and cash crunch faced due to the payment of high interest rate to lender.
Issuing a white paper on Thursday about the state of Airlines, NAC has demanded the support from the government to maintain its cash flow till it operates the new plane in the destinations it is planning.
Nepal Airline Corporation has requested the government to provide financial support for the time being. Executive chairman NAC Madan Kharel said that NAC has bigger financial obligation due to purchase of wide body aircrafts. "We need financial support for now," said Kharel.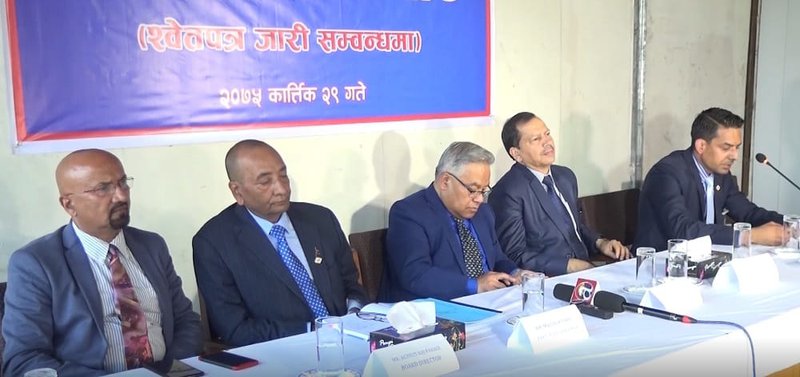 Till the operation as the commercial plan, NAC requires financial support from the government. As NAC has to pay back interest and loan of 32.87 billion rupees, NEA is facing cash crunch.
"The current financial crisis is temporary one. Once the aircrafts start operation as its business plan, thing will return to normalcy," said Chairman Kharel. According to chairman Kharel, the wide body will start its operation in Japan, South Korea, China and Saudi Arabia within four months. "After these operation, NAC will generate profit," said Chairman Kharel. He also stressed the need to purchase other necessary equipments to make NAC service effective.