The United Nations Deputy Secretary General Amina J. Mohammed's today concluded her two-day trip to Nepal. The Deputy Secretary General's visit centered around attending the Global Campaign for Education (GCE) World Assembly. During the visit she also met with Officials from the Government of Nepal.
Delivering the key note address at the Global Campaign for Education 6th World Assembly, the Deputy Secretary General called on the global community to mobilize resources to ensure inclusive and quality education is achievable for all. She encouraged harnessing the benefits of globalization ensuring that inequalities are not further exacerbated. The Deputy Secretary General emphasized that the aim of Agenda 2030 for Sustainable Development is to transform the world and that we all now must deliver on this promise.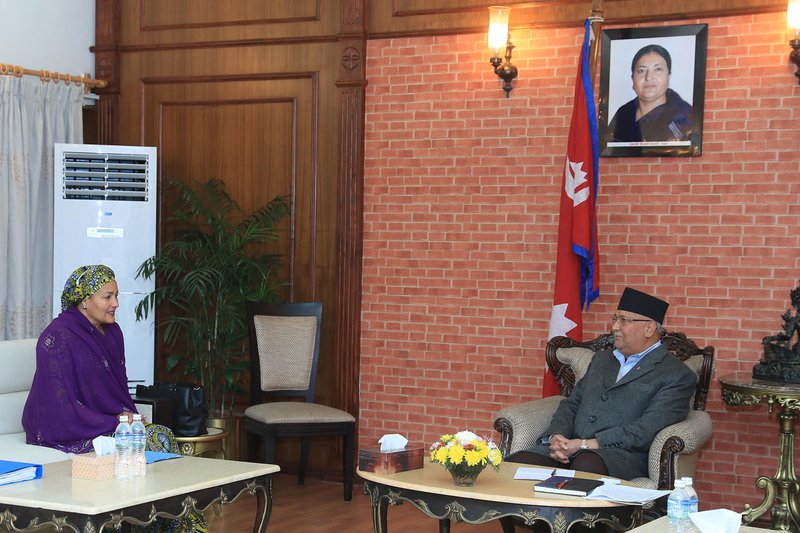 During her brief stay in Kathmandu, Ms. Mohammed undertook some important meetings with officials from the Government of Nepal. She met with President of Nepal, Bidhya Devi Bhandari. In the meeting the Deputy Secretary General commended Nepal's progress in its transition to peace and to a federal system. She highlighted that good governance and effective institutions are the foundations on which sustainable development rests.
Mohammed also paid a courtesy call on the Prime Minister of Nepal KP Oli and covered Nepal and the United Nations' cooperation on sustainable development with a special focus on education. The Deputy Secretary General stressed that access to a free, quality, public education is a fundamental right and every nation should ensure that to their citizen and lauded the Government of Nepal's unwavering commitment to the right to education.
Soon upon her arrival on Thursday, the Deputy Secretary-General met with Minister of Foreign Affairs of Nepal Pradeep Kumar Gyawali. The Deputy Secretary General expressed her appreciation of the role of Nepal in UN as well as the emphasis, which the Government of Nepal places on achievement of the Sustainable Development Goals.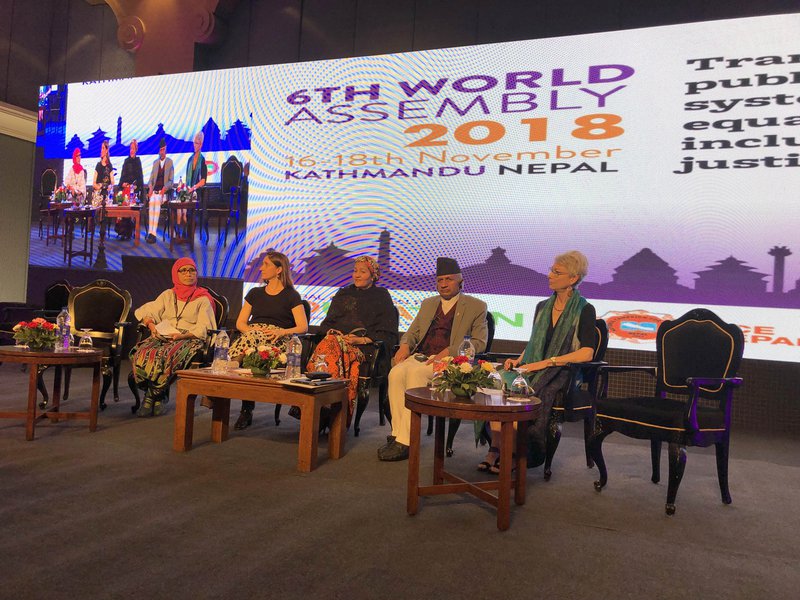 Mohammed also visited the Army Headquarters and called on the Chief of Army Staff General Purna Chandra Thapa. During the meeting Ms. Mohammed commended Nepal's support to global peace through their contribution to United Nations' peacekeeping by being the fifth highest troop contributing country.