Minister for Foreign Affairs Pradeep Kumar Gyawali urged the Japanese investors and businessmen to invest in Nepal in the sectors of development and modernization of agriculture, hydropower generation, infrastructure building, IT, tourism, service, among others. He assured the investors of the Government's full support in their ventures in Nepal.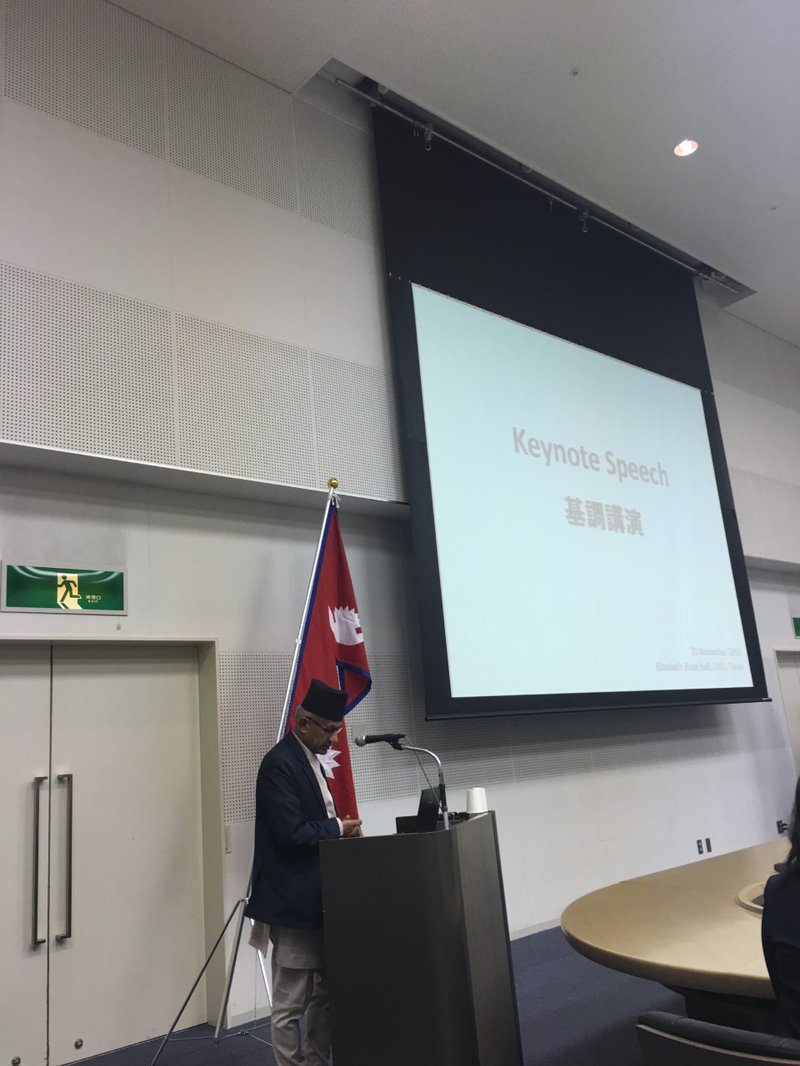 Delivering the key note speech at the Nepal Investment Seminar in Tokyo, Minister Gyawali called on the Japanese tourism entrepreneurs to publicize about Nepal's tourism prospects among Japanese people and encourage them to visit Nepal to make the Visit Nepal Year 2020 successful.
Minister highlighted the recent political development in Nepal, priorities of the Government and the policies of the Government of Nepal for attracting foreign investment in Nepal.
In the Seminar, Maha Prasad Adhikari, CEO of Investment Board Nepal, presented highlighting the prevailing laws, regulations, procedures and potential projects in various sectors for investment in Nepal. On the occasion, Ambassador of Nepal to Japan Prativa Rana, Executive Vice President of JETRO Naoyoshi Nobuchi and Deputy Head of UNIDO ITPO Tokyo Ferda Gelegen also made their remarks. Hideaki Hachiya, CEO of EIKEN CO. Ltd. also shared his experiences of his ongoing business in Nepal in the Seminar.
The Seminar was jointly organized by the Embassy of Nepal, Japan External Trade Organization (JETRO) and UNIDO Investment and Technology Promotion Office, Tokyo. More than 150 prominent Japanese investors, businessmen, tourism entrepreneurs and media people were present in the Seminar.
Foreign Minister and his delegation arrived in Osaka this evening. Honorary Consul of Nepal to Osaka Kunio Imanashi received him and also hosted a reception-dinner in his honour. According to a press release issued by Embassy of Nepal Tokyo, Minister and his delegation is scheduled to leave Osaka for Bangkok tomorrow evening.