Minister of Forests and Environment Shakti Bahadur Basnet has said that climate change is a cross cutting issue of Nepal stressing the need for an effective programs and strategy to deal with it.
After officially launching Global Climate Fund- National Adaptation Plan Project (NAP) and Climate Change Policy Reform Initiative, minister said that Nepal is switched from an unitary to federal state efforts to review climate change policy will greatly contribute to implement future projects.
Minister Basnet said that NAP is a prerequisite to access international fund and formulate the plan for adaptation and expressed the hope that the project will bring NAP document in time.
Minister Basnet also urged all the concerned stake holders to actively take part in the discussions to make the new policy much better and NAP effective. Minister Basnet also said that the process must be accommodate and the reports must broad based including the voices from village to center.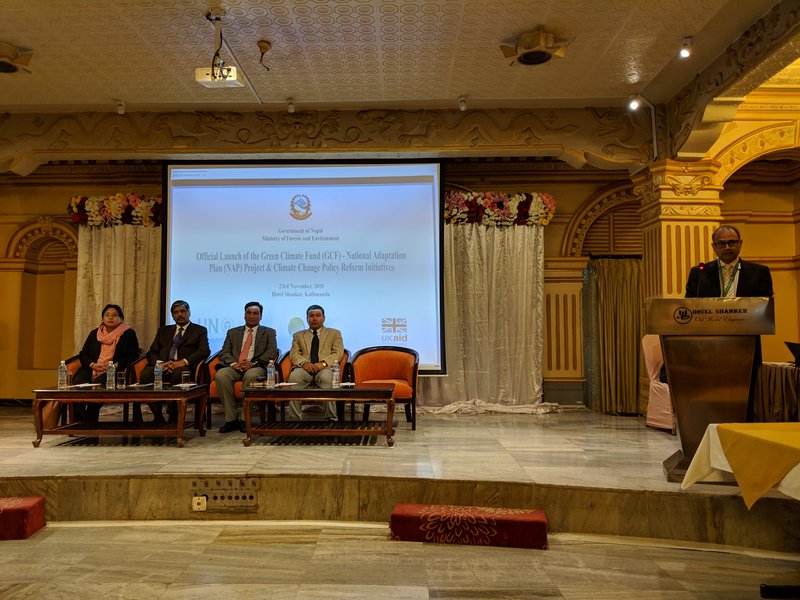 Chaired by secretary of Ministry of Forest and Environment Dr. Bishwa Nath Oli, Dr. Maheshwar Dhakal, joint secretary and chief Climate Change Management Division and national focal point for UNFCCC, welcoming and highlighting the objectives said that half day program will inform stake holders GCF-NAP project.
He said that the new policy and NAP will be developed in a way accommodating the views of all the stake holders. He also said that the new policy and NAP process will main streaming the programs launched by different agencies. Dr. Dahal said that since the ratification of Paris Agreement by the parliament, Nepal is party now and Nepal has to fulfill its obligations by implementing adaptation and mitigation program.
Mozaharul Alam, UN Environment's regional Coordinator Climate Change, highlighted NAP's international perspective and its relevance to LDCs countries like Nepal. He said that NAP will open door for the LDCs to acquire resources from globally and it is a prerequisite for LDCs.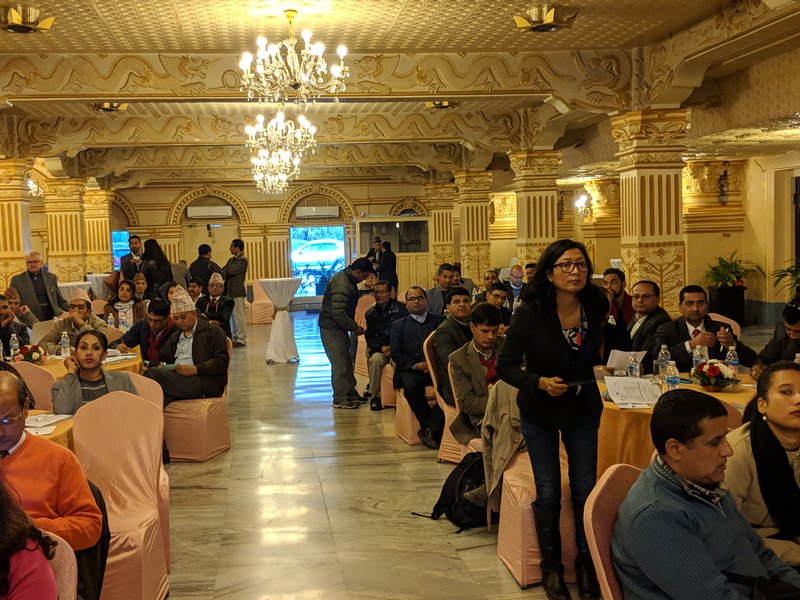 Member of National Planning Commission Dr. K.P. Oli said that the new climate change policy needs to accommodate all the stake holders up to the local levels so that future programs will be directed to vulnerable communities.
Rudrikshya Rai Parajuli from DfID also highlights the NAP projects and importance to Nepal.
Organized to inform GCF-NAP project and Climate Change Policy Reform initiative of government, various papers were presented before starting discussions. Sanjaya Tiwari and Ms. Tunnie presented NAP project and its first year activities.
Dr. Maheshwor Dahal presented climate change policy reform initiatives of Ministry of Forest and Environment. After the presentation of papers, various stake holders presented their views in two hours long discussions on the need to accommodate the issue finance, technology, adaptation and mitigation.
From the chair Secretary of Ministry of Forest and Environment Dr. Oli said that the discussion helped a lot to get a clear guidance to implement GCF-NAP project and review climate change policy and reform.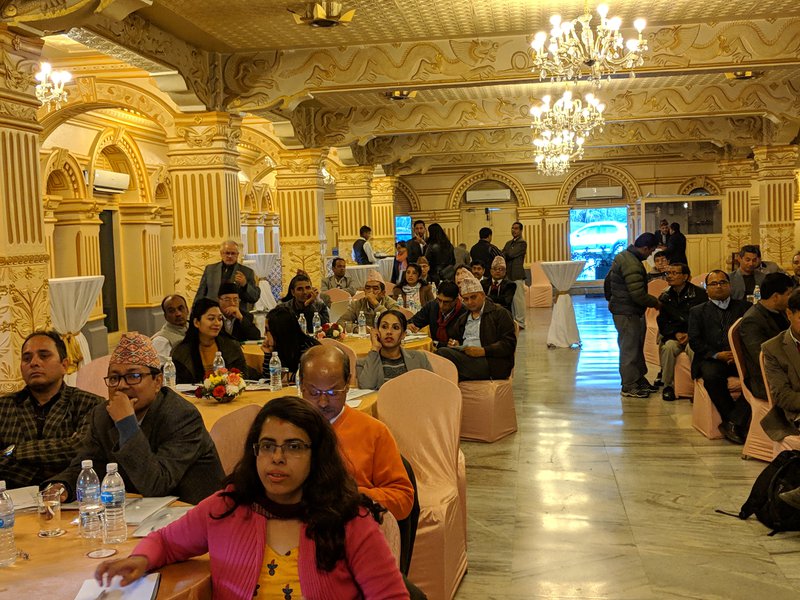 "I assure all of you that the views and opinion expressed here by various stake holders will be accommodated in NAP and new climate Change Policy," said Secretary Dr. Oli. Ministry will not let anybody left behind during the review process and NAP preparation stages. He expressed the hope that after completion NAP and new climate change policy, Nepal will have tool to move in the right direction to minimize the impacts of climate change.