Known for introducing various innovative schemes in banking sector, Anil Keshary Shah, CEO of Nabil Bank has again proved his innovative mind announcing the new scheme. With a large number of populations live under the poverty, they are out of medical treatments. Nabil's new scheme will benefits those people with nominal income.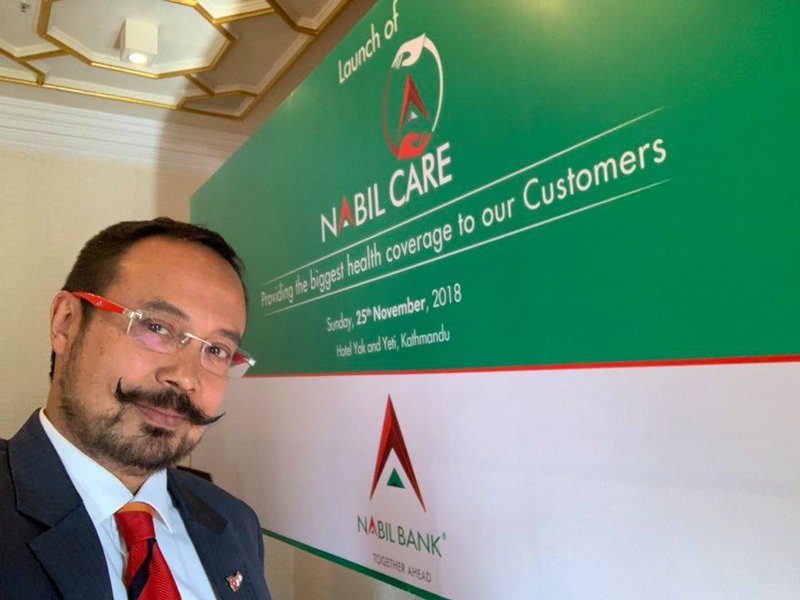 "Nabil Bank is overjoyed to announce the commencement of coverage of all our individual savings account holders with insurance for 13 critical ailments," announced CEO Shah writes in his Face book wall.
"All one needs is to have over Rs.25, 000 in one's savings account and you are entitled to Rs.3, 00,000 if one is diagnosed with any of these ailments. No need to submit bills, no need to wait for reimbursement, no additional hassles when one's health fails! #NabilCare #NabilBank"
This is first of its program introduced by private sector banks to benefits large number of people with low income.