After signing the agreement between Nepal and Bangladesh upper, Upperr Karnali can export up to 500 MW electricity to Bangladesh. Indian company Grandhi Mallikarjun (GMR) is a promoter of the project.
The meeting of Nepal Bangladesh High Level Mechanism endorses the upper Karnali's agreement aimed to export electricity to Bangladesh. During the visit of Energy, Water Resources and Irrigation minister Barsha Man Pun's visit in August, Bangladesh agreed to purchases electricity from that project.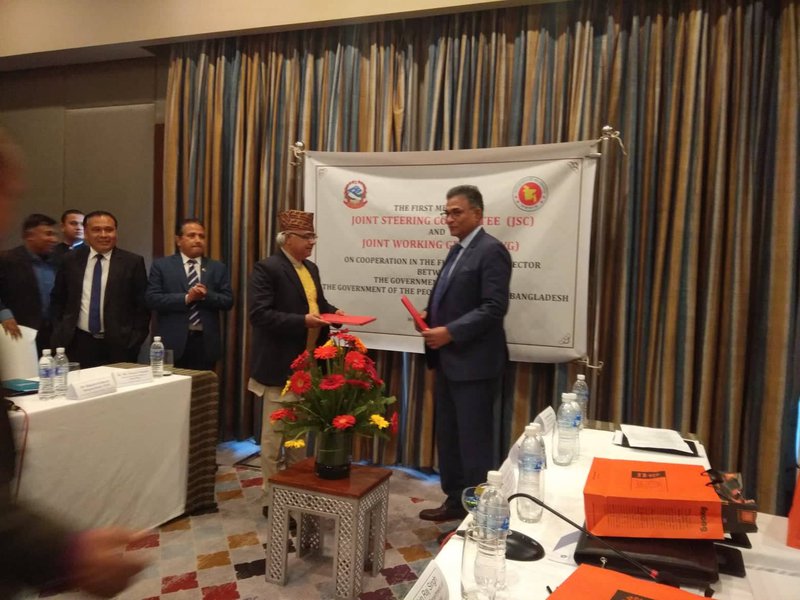 As per the understanding, Bangladesh will purchase 500 MW electricity from Indian company NVVN
During the meeting, Nepal and Bangladesh also agreed to jointly explore the possibility of electricity trade. "The meeting also endorsed the proposal of possibility of investment of Bangladesh in hydropower projects, cross-border transmission line and cooperation of two countries in reviewable energy," said spokesperson of the ministry Dinesh Ghimire.
Secretary of Ministry of Energy, Water Resources and Irrigation Anup Kumar Upadhyaya led Nepali team and secretary of energy of Bangladesh Dr. Amhad Kaikaus led the team from Bangladesh.