Ambassador of Federal Republic of Germany to Nepal Roland Schafer said that Germany is ready to support the proper water management. Opening the two day South Asian Regional Workshop on Integrated Water Resources Management In the Himalayan Region, German Ambassador Schafer said that the time is now for political action on proper water management.
Jointly organized by Nepal Water Conservation Foundation (NWCF) and German NGO Hanns Seidel Stiftung (HSS) representative from Nepal, India, Bangladesh, Pakistan, Bhutan and Afghanistan are taking part.
In the inaugural program, Dipak Gyawali, Pragya (Academician) of the Nepal Academy of Science and Technology, talked about the steeping back conceptually to get a wider perspective on our water resources. He added that this has to be done by thinking on our past efforts and reimagining a different water future.
Addressing the program, Dr. David James Moden, Director General of ICIMOD, said that between Indian and Pakistan, there are two Punjabs but they have only one atmosphere and it is much polluted.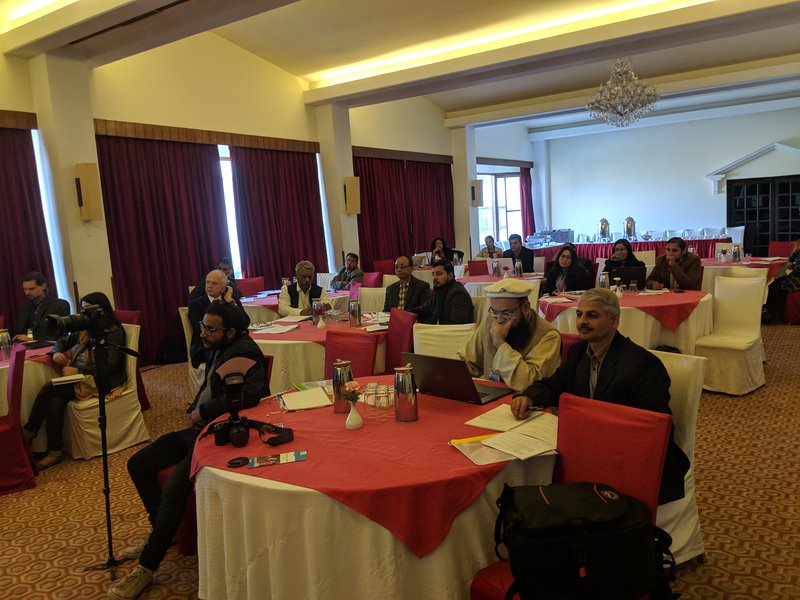 Secretary of Ministry of Energy, Water Resources and Irrigation Dr. Sanjaya Sharma said that Nepal is focusing on various types of water storage schemes. He added that for this the Nepal government has just established Water Resources Center.
Delivering opening remarks Kristof W. Duaerts, Resident Representative of Hanns Seidel Stiftung (HSS) Pakistan said that there need to sit jointly together to settle national, local and regional water resources issues.
Chairperson of Nepal Water Conservation Foundation Ngamindra Dahal said that this is matter of privilege to hold this kind of regional issues in Nepal.
Divided in several sessions, the participant discussed on the issue Managing water resources in the Himalayan Region: opportunities and challenges, Integrated Water Resources Management Local level initiatives in the Himalayan Region, Joint Collaboration for data generation and use in scientific research imitative and challenges in first day.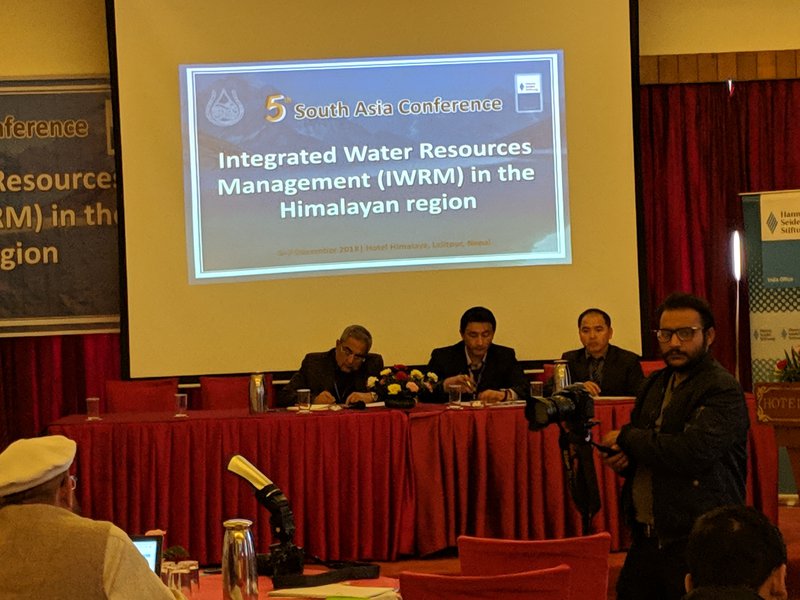 The other issue include inland navigation Opportunities and challenges, sedimentation in dams, opportunities and challenges and Pani Satsang: EU-South Asia Dialogue on water resource management: Where can we find mutual areas of collaboration?