Following a decision of cabinet of Sunday, the Ministry of Home Affairs has directed all chief district officers to shut down their borders along India and China from 10 am today. Although Nepal has regulated a close border with China and Nepal shut down its border with China since February.
Ministry of Home Affairs has directed districts sharing borders with the two countries in the North and the South regarding the cabinet decision. Home Ministry also issued a notice to strictly implement the decision taken by a high-level committee.
Home Ministry directed all concerned officials to monitor public transport, public places, and gathering.
A cabinet meeting held Sunday at Baluwatar took several decisions including According to Press Advisor to Prime Minister K.P. Sharma Oli Surya Thapa, said that prime minister has directed the home minister to immediately issued orders to Chief District Officers.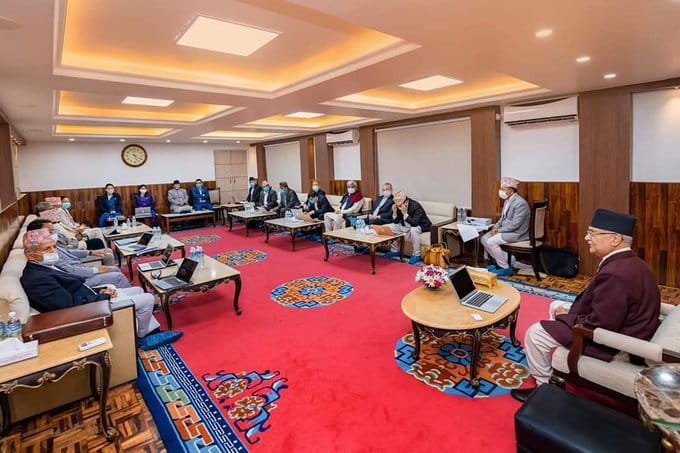 According to Thapa, the meeting lasted for close to four hours. took several important decisions. A trust of NRs 500 million is to be set up for managing various necessary tasks pertaining to the management of the spread of the epidemic, prime minister and ministers will contribute a month's salary.
NEPAL GOVERMENT 'S DECISION REGARDING CORONA VIRUS || 20761209 || LIVE ||

Posted by Nepal Television on Sunday, March 22, 2020
Health practitioners present in the frontline in the fight against the epidemic will be honored with special packages for their services. The government has also decided to procure Personal Protective Equipment for doctors and nurses for their effective and dedicated presence in times of need.