Former Prime minister and chairman of Nepal-Dahal-led Nepal Communist Party faction Pushpa Kamal Dahal Prachanda criticized prime minister K.P. Sharma Oli's decision to provide 300 million rupees for gold-plating of Pashupatinath's idol as unnecessary.
He said that PM Oli is visiting Pashupatinath Temple as the former King did before throwing it out of the throne. Addressing the mass meeting at Bhrikutimandap in the capital communist leader Dahal said that PM Oli is counting his last day in power like King Gyanendra adding his visit to Pashupatinath Temple is an indication.
Former Maoist rebel leader Dahal warned that the country will turn into violent turmoil if the court fails to restore the House of Representatives. He cautioned how a small group of rebels became a big force in the country.
In a bid to counter Prime Minister KP Oli's February 5 show-of-strength in the capital, rival Dahal-Nepal faction on Wednesday organized a mass-gathering at Bhrikutimandap in the capital.
Top leaders of the group had led rallies from various corners of the valley which later converged into the mass. Former Prime Ministers Madhav Kumar Nepal, Dahal and Jhalanath Khanal had addressed the event.
Addressing the rally, former Prime Minister Madhav Kumar Nepal said that Oli is praising Lord Pashupatinath instead of Madan Bhandari. He said that no one can pardon you for your sin.
Leaders Raghuji Panta, Janardan Sharma, Dev Gurung, Narayan Kaji Shrestha, Ram Kumari Jhankri, Ram Chandra Jha, Santa Kumar Chaudhary, Mehfuz Ansari, Anjana Bishankhe, among others had challenged PM Oli's move to dissolve the house.
Thousands of supporters of the Dahal-Nepal faction were present at the counter show-of-strength.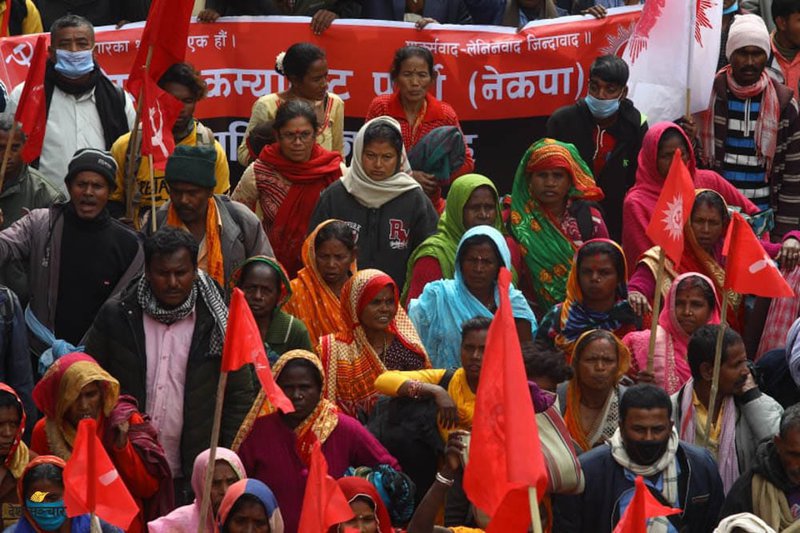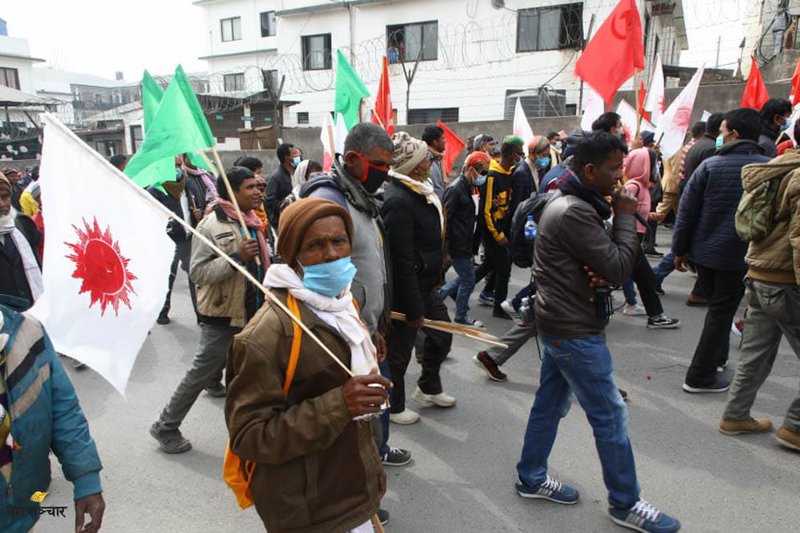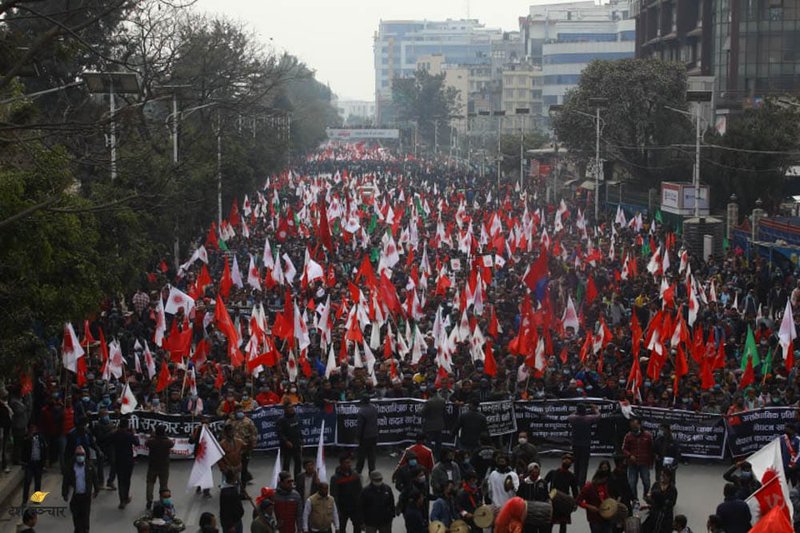 Photos Courtesy: Deshsanchar