The recent conflict, triggered by Hamas's attack on Israel, had led to a tragic loss of lives, including ten Nepali students, with one still missing. In response, Israel has been conducting continues airstrikes on Gaza for nearly three weeks, with no resolution in sight. This ongoing violence is very likely to have significant implications for the upcoming Conference of Parties meeting (COP 28), scheduled to take place from November 30 to December 12, 2023, in Dubai, UAE.
The relentless bombing, which has primarily claimed the lives of civilians in Gaza, predominantly women and children, has understandably diverted the attention of global leaders. The diversion of focus not only threatens to impede climate discussions and commitments at COP 28, but also hampers resource mobilization for addressing climate initiatives. This may also affect the number of participation of heads of states and governmentsdue to security concerns. COP 27 held in Egypt in November 2022 hosted more than 100 heads of states and governments.
Moreover, amidst this already tragic situation, there are worrisome signs of a potential regional conflict brewing. This adds another uncertainty to the situation. The escalation of the Israeli-Hamas crisis, with the possibility of wider regional involvement, has the potential to further strain relations within the Middle East and beyond. This strain could severely strain regional and international co-operation on climate solutions, a crucial aspect in addressing human induced climate change. Achieving consensus on key climate issues becomes even more challenging in an environment of heightened regional tensions.
Additionally, this conflict has given rise to a desperate humanitarian crisis, killing and displacing thousands and causing extensive destruction. If the situation continues, Gaza may surpass Laos as the most heavily bombed country, a legacy of the Vietnam War, leaving behind unexploded ordinances that continues to kill, maim, and pose a threat.
In the wake of this crisis, funds that could have been allocated to climate-related initiatives may now need to be redirected to address immediate needs arising from the conflict. The extensive damage to infrastructure, the looming threat of a regional war, and the humanitarian crisis will undermine all efforts towards climate resilience and adaptation. Rebuilding essential facilities will likely delay progress in meeting climate targets, not only in the Middle East but also in other conflict-ridden regions, including parts of Africa.
In spite of these daunting challenges, there are opportunities for progress. C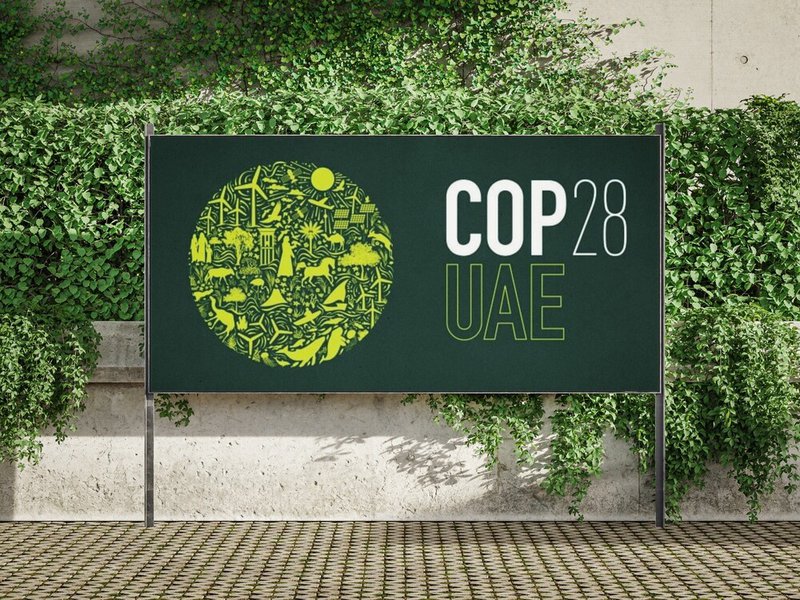 OP 28 offers a platform for nations to showcase solidarity and reaffirm their commitment to collective action to address human induced climate change. World Leaders can underscore the inseparable link between peace, security, and climate change, stressing the need to address these global challenges in a comprehensive and an integrated manner.
COP 28 also serves as a venue for climate diplomacy, fostering dialogue and building bridges among nations affected not only by the Israeli-Hamas conflict but also by ongoing conflicts worldwide. Through open discussions, countries can explore opportunities to collaborate on climate change mitigation, adaptation, and resilience efforts, forging a path towards sustainable peace and stability.
Furthermore, COP 28 provides an avenue to advocate for climate justice, ensuring that climate policies and actions prioritize the needs and the rights of the most vulnerable populations, including those affected by conflicts. By recognizing the interconnectedness between human induced climate change, conflict, and human well-being, COP 28 can help address the disproportionate impacts faced by marginalized communities, particularly women and children, during times of crisis.
In summary, while the Israeli-Hamas conflict casts a shadow over the upcoming COP 28 conference in Dubai, there are still opportunities for progress. World leaders must seize these opportunities to ensure that climate actions are not hindered, regional co-operation is nurtured, pressing climate concerns are addressed hand in hand with peace building efforts. By acknowledging the interconnectedness between human induced climate change, conflict and human well-being, COP 28 can still very much pave the way for a more sustainable and resilient future for all nations.