Minister Forest and Environment Shakti Bahadur Basnet said that poor are paying high price for the environment deterioration without doing any harm to it. Minister Basnet said that rich are responsible for the climate change due to their lifestyle and over use of resources and poor are paying the price.
Minister Basnet argued that poor should be given compensation. He said that Nepal is committee to Paris Agreement and is taking all kinds of initiative including adaptation and mitigation measures. He said that Nepal contributes very nominal as all other Least Developed countries.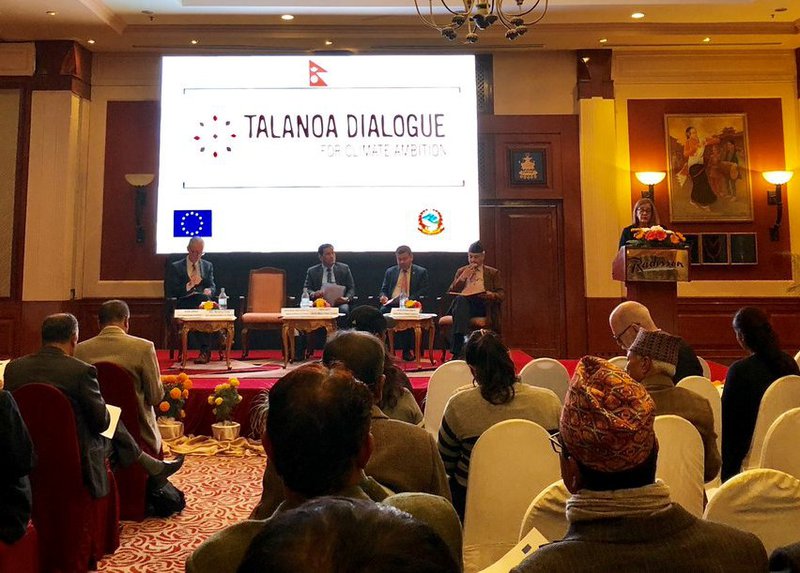 Addressing Pre-COP 24 national level Talanoa Dialogue Thursday, Minister Basnet said that Nepal is highly vulnerable to climate change and it needs financial support from developed countries to implement climate resilience programs.
As a part of PreCOP24 event, Ministry of Forests and Environment and European Union jointly organized high level round table Talanoa Dialogue with participation of wide range of stakeholders. In the half day dialogue, they discussed on how Nepal can step up and enhance its climate action program.
Addressing the program Member of National Planning Commission Dr. Krishna Parsad Oli, said that Nepal will implement programs focusing on clean energy. Our coming action will be to priorities the clean energy program as a part of solution to climate change.
Addressing the program as a special guest, Andrew McDowell, Vice President of European Investment Bank said that the 25% of Bank's investment is towards contributing to Climate Action. He said the bank will provide necessary support to generating the clean energy program and to go green.
Another special guest, European Ambassador to Nepal Veronica Cody expressed the commitment of EU and to actions taken to address the climate change. Addressing the opening session of national Talanao Dialogue, she shared EU's commitments to address the climate change.
Addressing the opening program secretary of Ministry of Forests and Environment Dr. Bishwa Nath Oli said this high level meeting will help Nepal to understand and set agenda for coming COP.
From chair, Secretary Dr. Oli said that Nepal has been taking various programs including mitigation promoting clean energy adding Nepal's NAPA still remains a highly successful program.
In his welcome remarks Dr. Maheshwar Dhakal, joint secretary and chief Climate Change Management Division and national focal point for UNFCCC highlighted the importance of High-level Talanoa Dialogue in the present context. He urged all participants to share their stories and reflections so that other can learn and benefit from their ideas and experiences.
Chaired by Chief of the Division and joint secretary Dr. Dhakal, Manjeet Dhakal and facilitated by Manjeet Dhakal, head of the LDC Support Team and climate analyst, the participants focused their comments on three Talanoa questions: Where are we? Where do we want to go? How do we get there?
Participated by representatives from development partners, government officials, environmental activists, business groups, NGOs representatives and two hours long discussions covered wide range of issue regarding Nepal's need and success.
Skillfully moderating high level discussion, Dhakal run the programs with a direction set by organizer. Finally, joint secretary Dhakal concluded the program saying that the government highly value the suggestions delivered at the meeting.
The Dialogue was launched at the UN Climate Change Conference COP23 in Bonn in November 2017 and will run throughout 2018.
The programs also help for all the participants to explore collaboration opportunities to lead better results. They also discussed barriers and put forward ideas on how to address climate change at the national context remaining within the respective theme.
The discuss focused on what are the main sources of emissions and their current and future trends? What are the underlying drivers? What are the current sectoral, national and international legal and policy frameworks for addressing climate change? Do they adequately address national and international climate change goals? What are the current main initiatives and actions from government, leading private industries and other non-Party stakeholders to address climate change? Which ones have worked and what obstacles or barriers have been encountered?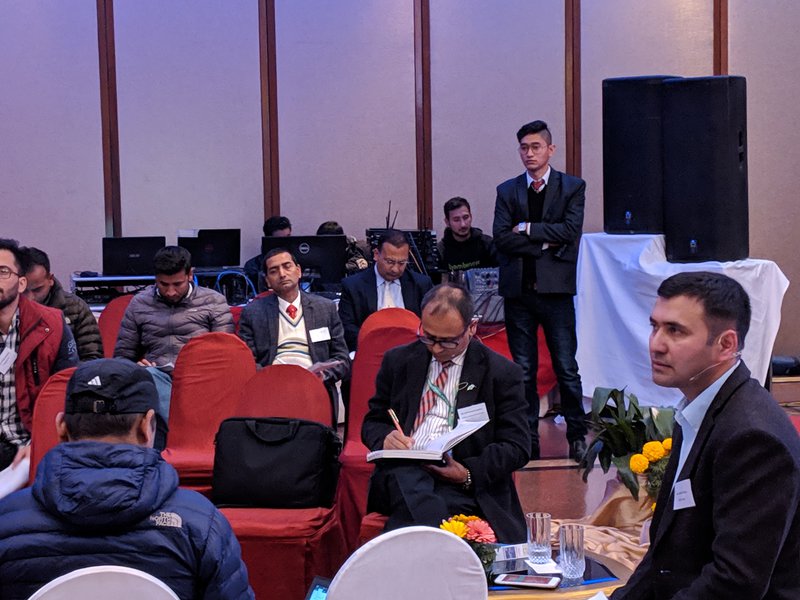 The participants also discussed what are the best practices giving examples and business models have successfully driven climate change action.
They also discussed the legal, policy and fiscal frameworks are required to achieve the vision. During the discussion participants also talked about technological advancement/development. They also shared the views on level of investment and what should the sources be in order to meet the Paris Agreement's long-term goals in broader perspective.
According to United Nations Climate Change portal, Talanoa is a traditional word used in Fiji and across the Pacific to reflect a process of inclusive, participatory and transparent dialogue. The purpose of Talanoa is to share stories, build empathy and to make wise decisions for the collective good. The process of Talanoa involves the sharing of ideas, skills and experience through storytelling.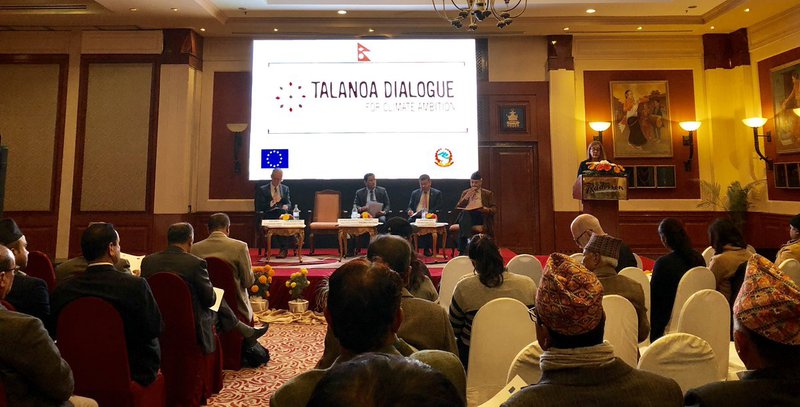 The website said during the process, participants build trust and advance knowledge through empathy and understanding. Blaming others and making critical observations are inconsistent with building mutual trust and respect, and therefore inconsistent with the Talanoa concept. Talanoa fosters stability and inclusiveness in dialogue, by creating a safe space that embraces mutual respect for a platform for decision making for a greater good."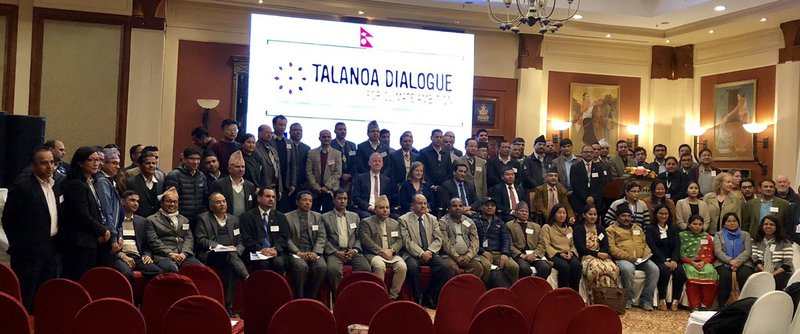 Photo Manjeet Dhakal Twitter