Greece has been completely devastated by ferocious wildfires which have spread from around the capital city of Athens. Sixty people have lost their lives as the flames have traveled faster than people can escape, but how many died near Mati beach.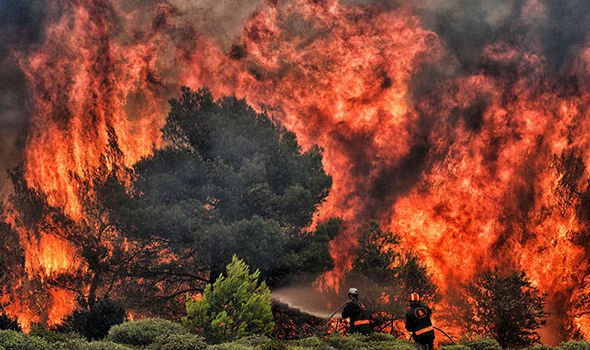 Some 156 adults and 16 children have been taken to hospital with injuries, including 11 adults who are in a series condition. More than 300 firefighters, five aircraft and two helicopters have been mobilized to tackle the "extremely difficult" situation due to strong gusts of wind.
Many have been unable to escape the fast pace of the blaze even though they were a few meters from the Aegean Sea or in their homes, the fire service said. The inferno was thought to be Greece's deadliest, with the death toll higher than fires which ravaged the southern Peloponnese peninsula over several days in August 2007, killing dozens.
Several European Union countries have lent their support to Greece after it said it needed help.
Sources: express.co.uk
According to a video uploaded In The Guardian