Ghode Jatra, the annual horse festival of the Nepali Army has been marked at Tundikhel today in the presence of President Ram Chandra Paudel and other high-level dignitaries.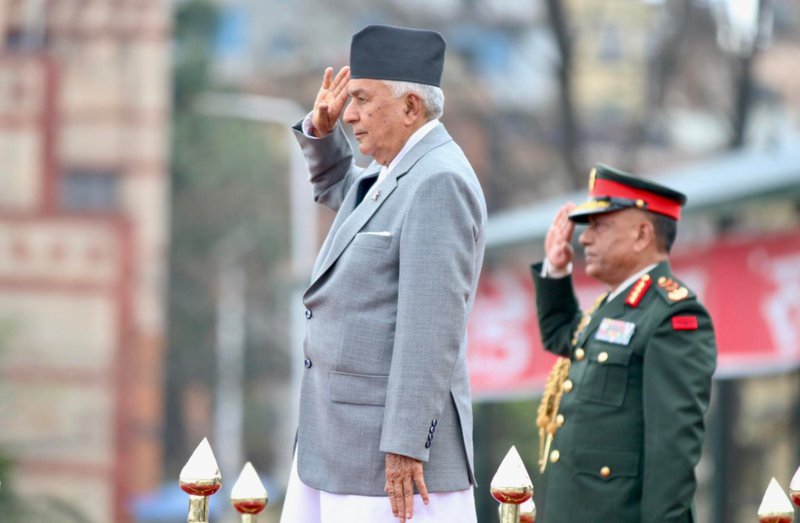 In the celebration, Nepali Army demonstrated various warfare techniques and sports activities. President Ram Chandra Poudel, Vice President Ramsahaya Yadav, Prime minister Pushpa Kamal Dahal Prachanda and oher senior officials presented on he o
Nepali Army's cavalry soldiers and over 60 horses are all set to showcase a special parade in the Ghode Jatra festival in Tundikhel, Kathmandu on Tuesday.
They are all groomed and specially trained at Nepal Cavalry for the annual religious and cultural festival. The Nepali Army has been giving continuity to the celebration of Ghode Jatra festival especially at Tundikhel of Kathmandu for decades. The festival also marks the defeat of a demon called Gurumapa.
President Ram Chandra Paudel, diplomats, top government officials, ministers and civilians will observe the festival where nearly 100 horses including some of Nepal Police, and over 125 soldiers are displaying warfare techniques which is believed to keep the demon away.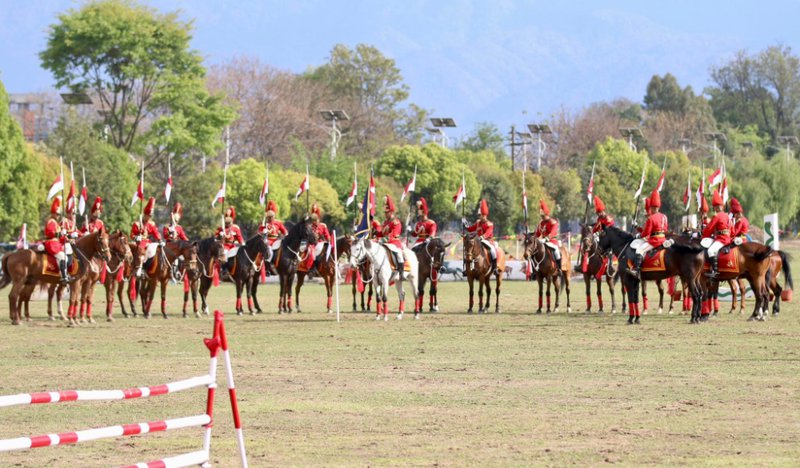 The preparations start three months prior, when a team of soldiers began feeding and grooming the horses, according to Spokesperson and Brigadier General of Nepali Army, Krishna Bhandari.
A belief has it that the demon (Gurumapa), who lived on a meadow, which now is Tundikhel, used to unleash terror in Kathmandu, particularly on children. So the parade of horses at Tundikhel keeps the demon's spirit away. It is also believed that the faster the horses run, the better Tundi's spirit is dispelled.
The horse parade is also religiously known as 'Ashwa Kala.'