With surplus electricity and a reduction in petroleum imports in recent years, Nepal is undergoing an energy transition. How do you envision the future of energy use in Nepal?
Nepal has recently transformed from a nation with chronic power deficits to one with power surplus. All the data indicates that Nepal is in an energy transition and moving in the right direction. There have been significant shifts in the way consumers use energy, with electricity replacing petroleum products in households, transportation, industry, and construction due to surplus energy and a reliable supply. Comparing data from the last seven years demonstrates the smooth progress of Nepal's energy transition. Seven years ago, Nepal consumed only 3.67 billion units of electricity; now it consumes over 10 billion units, a threefold increase. With an energy surplus, Nepal has also exported around 452 MW of hydropower to India via the Indian Energy Exchange (IEX) on a day-ahead basis.
Nepal's ability to meet rising demand remains largely unchanged. How do you look at it?
However, simply examining the capacity over a two to three-hour period does not provide a complete picture. In the previous fiscal year, Nepal's total generation capacity was 2,684 MW with an additional 491 MW introduced through new projects. Nevertheless, the fact that the total power supply period is now over 20 hours signals that Nepal is currently undergoing an energy transition. The consumption of electricity is on the rise, while the use of fossil fuels such as LPG, petrol, and diesel is decreasing.
Will this translate into an increased demand for electrical appliances?
According to colleagues at the district distribution center whom I recently visited in Chitwan, sales of air conditioners are indeed on the upswing in the area. They reported that over 1,000 AC units were installed in different households in certain areas just last month. The demand for air conditioners is so high that customers must book a month in advance to ensure timely delivery. There is a surge in purchases of electric vehicles due to their novelty.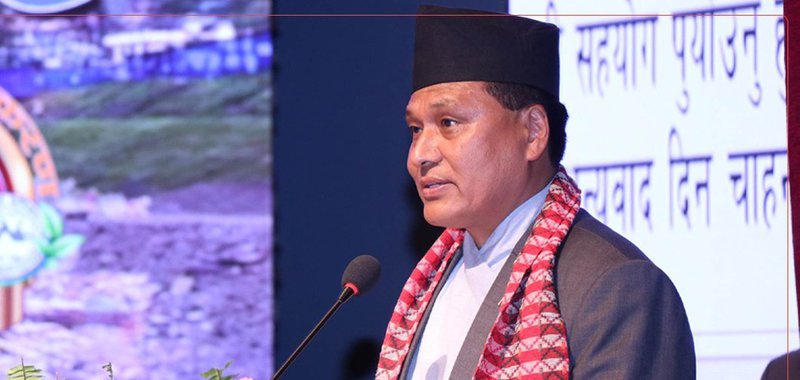 What features are included?
Electricity has reached every corner of the villages in Nepal, greatly impacting the environment. While many people used to rely on liquefied petroleum gas (LPG), they have now switched to electric stoves rather than using wood or LPG for cooking. Though it is frequently cited that the lack of dependable and high-quality electricity supply does not assist in decreasing the utilization of LPG, the reality is that residents from various regions of Nepal have greatly turned to electric appliances to prepare food, heat water, and more.
Additionally, what is the future outlook for electricity usage in the transportation sector, as more individuals are now opting for electric vehicles instead of petroleum vehicles?
The recently published data from the Ministry of Customs supports this claim. There are significant uncertainties regarding charging station availability. Recently, we accompanied Energy, Water Resources, and Irrigation Minister Shakti Bahadur Basnet and Secretary Dinesh Kumar Ghimire during a visit to a charging station in Bharatpur Bus Park. Five electric microbuses were awaiting charging. Apart from Bharatpur, NEA has established 51 smart electric charging stations throughout Nepal. The cost of operating an electric vehicle is 50 times less expensive. When I inquired with the drivers, they indicated that they previously had to spend up to Rs. 8000 on diesel per trip. Now, they only spend around Rs.5,00 on electricity.
Do you anticipate a shift towards electric vehicles for transportation?
The answer is undoubtedly yes, considering the cost of electricity. With some government support, electric buses, minibuses, taxis, and cars could replace their traditional counterparts. No tariff incentives or subsidies are necessary, but the government should remain flexible in granting road permits and lifting restrictions on electric taxis in cities such as Kathmandu. This will also significantly decrease emissions, backing the Nepalese government's pledge to attain zero emissions by 2045 and fulfill the SDG targets for increased utilization of clean energy. Electrifying the transportation industry is essential for accomplishing this task.
It has been noted that the quantity of charging stations is insufficient. How is the NEA addressing this issue?
Indeed, as the vehicle electrification process picks up steam, NEA cannot fulfill the demand alone. Therefore, the government must encourage the private sector to open charging stations. Currently, the private sector is only permitted to add 20% to the fee imposed by the government, which causes reluctance to invest. We will revise this provision to facilitate the private sector, and I will bring this matter to the ERC to modify the clause. The private sector should have the opportunity to earn a return on its investment. Instead of a few vehicles, we should encourage the private sector to construct hub-style charging stations on 2 to 3 acres of land to charge 200-300 vehicles in areas such as Butwal, Narayanghad, Hetauda, Birgunj, Biratnagar, Ithari, Jhapa, and Kohalpur. This would significantly alter the situation.
In your annual statement, you mentioned that NEA's own and private sector generation capacity experienced significant reductions, leading to substantial revenue losses caused by delayed snowmelt. Can you provide more information about the extent of this impact?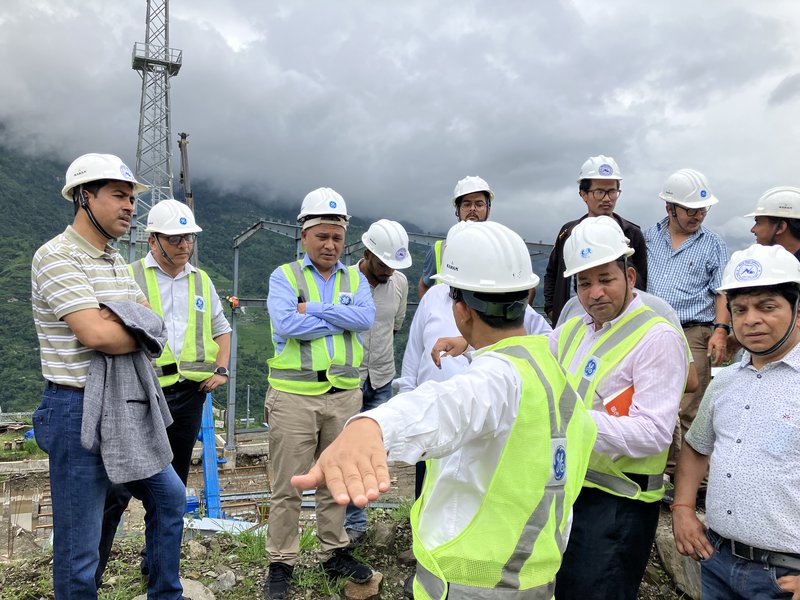 The past year experienced a notable decline in power generation from both NEA and IPP projects, as a result of an exceedingly dry winter. The outcome was an increase in imports at a comparably higher market value. This type of occurrence has been somewhat regular in the past. Nevertheless, in the recent years, the situation has been dire. NEA's proprietary generation dwindled to 30 percent and the case was similar for IPPs. For example, the Kabeli corridor in eastern Nepal has a generating capacity of 200 MW but currently only supplies 20 MW, representing just 10 percent of its capacity.
Do you think climate change played a role in this inefficient operation?
As for climate change, Nepal has experienced extreme weather conditions like excessive rain and drought in recent times. Although Nepal's contribution to emissions is negligible, it still has to pay the price. We prioritize utilizing clean and renewable energy sources. Nepal's energy sector faced significant revenue loss as a result of the dry season, but our contribution was negligible. Thermal energy comprises 70% of global energy production. Studies have demonstrated the adverse impact of thermal energy emissions on the Himalayas. Developed and middle-income countries rely heavily on thermal energy, exacerbating this issue. Despite implementing green energy, Nepal continues to struggle with its energy needs.
The forthcoming COP 28 in the United Arab Emirates will address the matter of loss and damage, as Nepal's hydropower sector grapples with numerous climate change-induced crises resulting from extreme weather events. What is your stance?
The country ought to be remunerated for its losses. As Nepal gains more access to clean hydropower, it can attain negative emissions instead of settling for zero. I do not mean net-zero emissions; rather, we can accomplish negative emissions. With our current hydropower generation targets, we are on track to have a significant surplus by 2045. In light of this development, Nepal could have a strong case to advocate for loss and damage alongside other nations during the COP 28 meeting.
The NEA is a key player in the clean energy sector, but unfortunately, they are not yet represented in this meeting. What are your thoughts on this issue?
There is no denying that the NEA plays a crucial role in implementing emissions-free initiatives. In the upcoming UNFCCC, our ministry will have significant representation in negotiations and planning. In addition to supplying clean hydropower domestically, Nepal is exporting it to India and soon to Bangladesh to replace thermal energy, ultimately helping to reduce carbon emissions.
How can we further increase production?
The NEA is promoting the adoption of electric vehicles and electric cooking to replace petroleum products. Furthermore, the government has already chosen to shift towards the use of hydrogen, which will help reduce pollution from other sources.
Nepal's building structures will require more energy for heating and cooling in the future due to the lack of energy efficiency guidelines for buildings. How is NEA addressing this issue?
NEA has always prioritized energy efficiency as a core sector. Generation, transmission, and distribution alone cannot suffice; the efficient supply and utilization of energy are equally significant. Additionally, we are implementing a program to promote efficient electricity supply and usage. NEA, in partnership with local governments, has implemented smart street lighting for urban centers' streets and roads, reducing energy consumption by 25%. NEA is currently promoting smart street lighting installations throughout Nepal. This intelligent system can be adjusted based on the daylight. NEA has executed large-scale energy efficiency programs. However, the nodal agency for the energy efficiency program is the Alternative Energy Promotion Center (AEPC). Although AEPC can handle promotions, NEA is the primary agency responsible for implementing the energy efficiency program. Public awareness plays a crucial role in improving energy efficiency in building architecture. Energy savings lead to increased energy production.
What has NEA learned from their experience with this program?
NEA has achieved significant success in reducing electricity losses. Over the last seven years, they have been able to lower technical losses from over 24 percent to just 13 percent today. This accomplishment is a crucial aspect of the energy efficiency program. Even when there is an energy surplus, energy efficiency always remains a priority because it is essential for energy generation.
What's your take on the recent report that Nepal has seen a drop in imports of petroleum products?
I am not surprised. Up until two years ago, Hongshi Cement, the country's largest cement factory, guzzled 60,000 liters of diesel each day, costing them roughly 250 million rupees. However, since plugging into the national grid two years ago, Hongshi's energy costs have dropped to zero, and they now fork out around 80 million rupees a month to the NEA. Over the past two years, we have significantly enhanced the distribution system and transmission capacity across all industrial sectors. Once the new substation was constructed, all industries within the Bhairwa and Nawalpararsi industrial corridors became completely reliant on NEA. Furthermore, companies no longer utilize oil or coal to generate electricity, thus discontinuing their use of diesel.
Can you provide an update on the usage of electric vehicles within NEA and its offices?
The NEA plans to replace all petroleum vehicles with electric ones. Already, over 100 electric vehicles have been distributed throughout our provincial and distribution offices. During my recent visit to one of the provincial offices, I perused the logbook of one of our electric vehicles, and discovered remarkable results. The vehicle travelled over 12,000 kilometers in five months, only consuming approximately Rs. 170 worth of electricity. For the same distance, our diesel vehicles would normally consume approximately Rs. 3,900. The operating cost for electricity is nearly negligible. In a diesel vehicle, the operational cost for driving 5000 kilometers used to be Rs. 100,000 for replacing air, diesel, and mobile filters. In contrast, for an electric vehicle, we only spent $13,000, in comparison to roughly Rs. 500,000 for petrol vehicles. This represents significant savings when using an electric vehicle. Our official data supports this claim.
You turned Nepal's energy sector around from a significant power deficit to a surplus in your initial six years in office. Do you have any plans in mind for the remainder of your tenure?
I have already finished my four-year term earlier and have finished two years of my second term. Thus far, we have entirely eliminated power outages, to the extent that Nepal is now exporting surplus electricity to India. Six years ago, 60% of the population had access to electricity and experienced up to 15 hours of power outages. The number of customers has steadily increased to 5.14 million in FY 2022-23, a 7.76% rise from 4.77 million the previous year. This number excludes consumers under Community Rural Electrification, who currently cater to about 0.51 million people nationally. The population with access to grid-connected electricity reached a total of 95.03% in FY 2022-23. Nepal aims to achieve universal electricity coverage within two years, enabling all Nepalis to have access to electricity.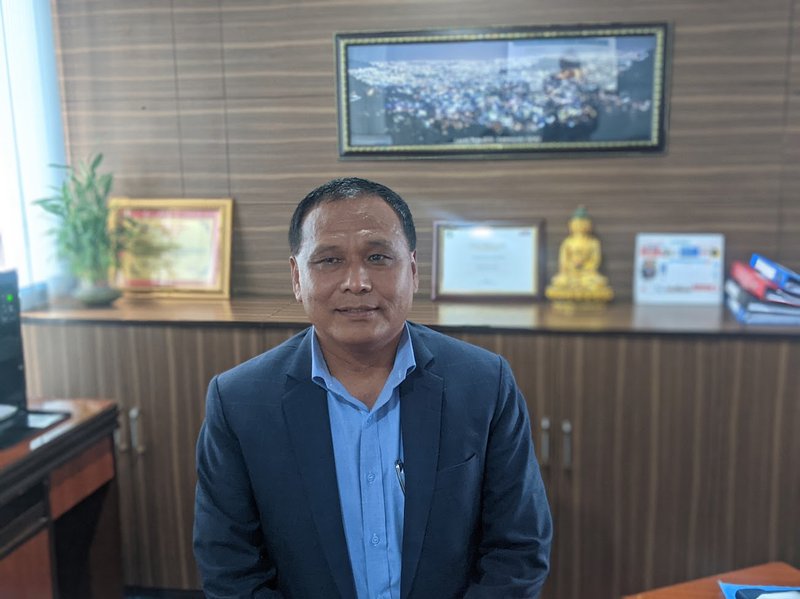 There is an increasing need for electricity in irrigation. What are the plans of NEA in this regard?
NEA aims to enhance food security by providing electricity to farmers at subsidized rates, enabling them to produce more food. The Terai region has a substantial demand for electricity for irrigation, and NEA intends to distribute electricity to each plot of land owned by farmers. NEA has begun talks with local and provincial governments to ensure food security. We plan to electrify all fields in the Terai to power the pumps, and provide electricity for chemical fertilizer production. Hydrogen power will be essential for this goal. The NEA has already conducted a study on this matter. Over the next few years, we will initiate a pilot project for hydrogen production. Our plan involves utilizing all of Nepal's water sources for both electricity and irrigation purposes. We are currently importing 800,000 metric tons, but if we manufacture our own fertilizer, we can become self-reliant and end the need for imports. The electrification and creation of chemical fertilizers remain crucial components for food security.
How do you manage more resources?
We are also in discussions with AIIB and KfW. JICA is assisting with enhancing the distribution system in the Kathmandu Valley. Likewise, the Indian Exim Bank is allocating $700 million for the expansion of the east-west transmission line along the Hulaki highway and the distribution system in the area. We have approached the Korean Exim Bank for $400 million to support the transmission line. Nepal's plan is to generate 25,000 MW in the next 15 years, exporting 10,000 MW to India, 5,000 MW to Bangladesh, and utilizing 7,000 MW domestically. My remaining two years in office will serve to establish the groundwork for these projects.