Indonesian authorities scrambled to get food, aid and equipment into quake-hit Sulawesi island on Monday as the death toll from the disaster soared to 832 and looked certain to rise as rescuers struggled to reach devastated outlying communities.
Dozens of people were reported to be trapped in the rubble of several hotels and a mall in the city of Palu, which was hit by waves as high as six metres (20 feet) following the 7.5 magnitude earthquake on Friday.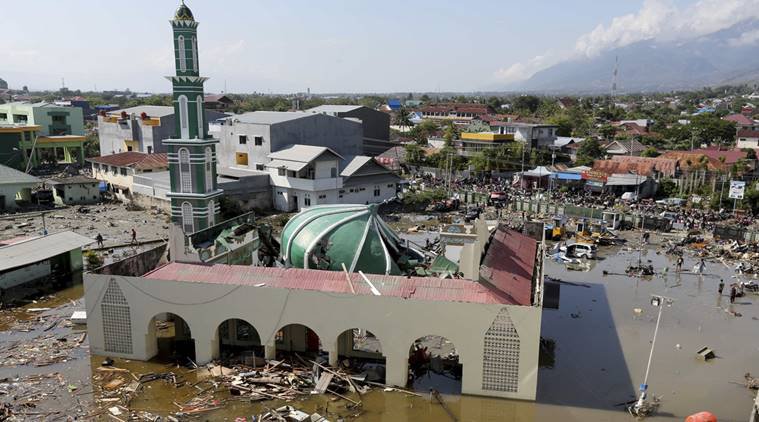 Hundreds more were feared buried in landslides that engulfed villages in surrounding areas.
"Grieve for the people of Central Sulawesi, we all grieve together," President Joko Widodo said on Twitter late on Sunday.
Most of the confirmed deaths were in Palu itself and authorities were bracing for the toll to climb as connections with outlying areas are restored.
Of particular concern is Donggala, a region of 300,000 people north of Palu and close to the epicentre of the quake, and two other districts, which have been cut off from communications since Friday.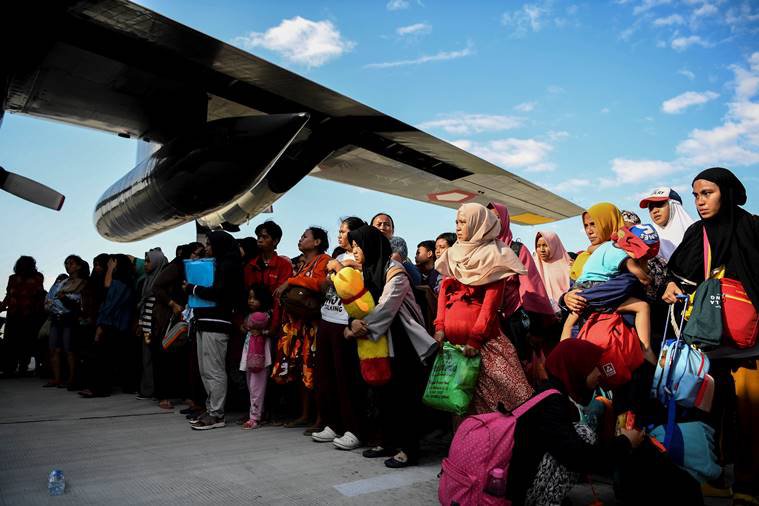 "We haven't received reports from the three other areas. Communication is still down, power is still out. We don't know for sure what is the impact," Sutopo Purwo Nugroho, a spokesman for the National Disaster Mitigation Agency, told a news conference.
Along with Palu, 1,500 km (930 miles) northeast of Jakarta, these districts have a combined population of about 1.4 million.
Indonesia, which sits on the seismically active Pacific Ring of Fire, is all too familiar with deadly earthquakes and tsunamis. In 2004, a quake off Sumatra island triggered a tsunami across the Indian Ocean that killed 226,000 people in 13 countries, including more than 120,000 in Indonesia.
Nugroho, bemoaning a fall in funding, said none of Indonesia's tsunami buoys, one type of instrument used to detect the waves, had been operating since 2012.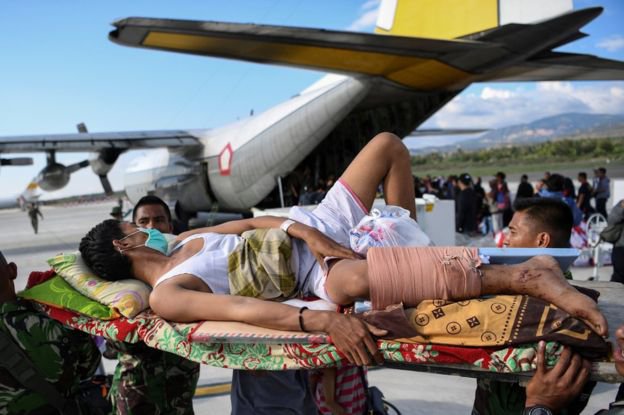 The meteorological and geophysics agency BMKG issued a tsunami warning after the quake but lifted it 34 minutes later, drawing criticism it had been too hasty. However, officials estimated the waves had hit while the warning was in force.
Neighbours including Australia, Thailand and China offered help and Pope Francis, speaking to thousands in St. Peter's Square, said he was praying for the victims.
The European Union announced 1.5 million euros ($1.74 million) in immediate aid.
Indonesia has the world's largest Muslim population but also significant pockets of Christians, including on Sulawesi, which is one of the archipelago nation's five main islands.