Today we are celebrating the adoption of the Schuman Declaration, which, in 1950, marked the reconciliation of the Peoples of Europe and laid the foundations of what would later become the European Union.
"Europe Day" is a celebration of the European Union as a peace project, based on universal values and fully anchored in the rules-based international order, which was created on the ruins of the Second World War.
The European Union has now become one of the largest economies in the world, together with the US and China. It has also become a global political and economic player and a staunch supporter of the multilateral system, with the UN at its core.
Once again, war is raging in Europe, following Russia's brutal aggression against Ukraine. And yet, the European Union remains engaged with the rest of the world.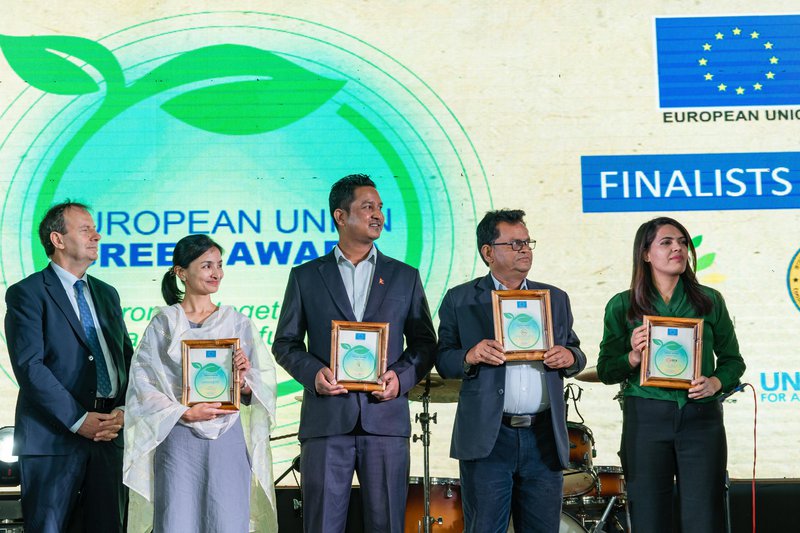 That is why the European Union has recently launched "Global Gateway" as a positive EU investment offer to narrow the global investment gap worldwide to bring us closer together.
"Global Gateway" is about
smart, clean and secure investments in quality infrastructure
connecting goods, people and services around the world in a sustainable way
Global Gateway is fully aligned with the UN's Agenda 2030 and its Sustainable Development Goals, as well as the Paris Agreement, and will create strong, sustainable links –and not dependencies- between Europe and the world.
This year, we also celebrate the 75th anniversary of the Universal Declaration of Human Rights.
That is why, on "Europe Day", the European Union wants to reiterate its support to Multilateralism and the three pillars of the United Nations (Human rights, Peace & Security and Development) with a focus on trade and business as a driver of sustainable development.
That is the reason why, this week, labelled "Nepal-Europe Week", the EU Delegation also organized a "Business Forum" yesterday and today and will organise a "Business & Human Rights" roundtable, to coincide with the launch of Nepal "Business & Human Rights National Action Plan", tomorrow and a lecture on the "Decent Work Agenda", on Friday.
Throughout Nepal-Europe Week, we would like to raise awareness about what the European Union does to assist Nepal in achieving a green, resilient and inclusive development, and in meeting its target for graduating from LDC status by 2026.
On this special day for the European Union, we pledge to further strengthen our relations so that the EU and Nepal may continue to grow stronger together.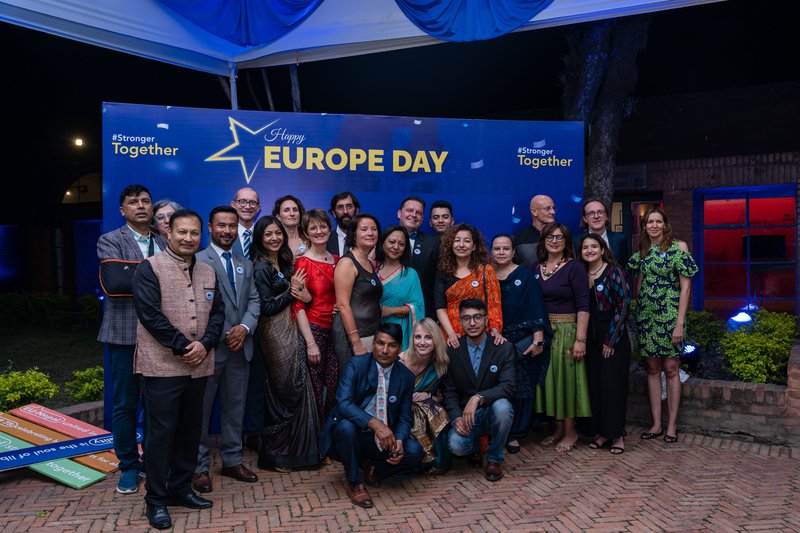 Nona Deprez is the ambassador of European Union to Nepal. Excerpt of the statement delivered at EUROPE DAY RECEPTION in Kathmandu on 9 May 2023.
Photo: EU Twitter page