What is the state of Improved Cookstove Program now?
The purpose of my recent visit was to add value to the program. SPI-Nepal and Imperative have been working closely to implement activities related to the program in two regions of Nepal. Recently, a Project Design Consultation meeting was concluded in three different regions - Kathmandu, Terai, and Hilly region. The implementation stage has already begun. The distribution of cookstoves will likely to start from early 2024.
What was your impression of the local context?
In April 2023, I visited Nepal first time as part of a joint field visit with our partner, Sustainable Prosperity Initiative (SPI), and other local partners. During the visit, we explored the terai and hilly regions, where we had the opportunity to interact with diverse communities in terms of demographics and cuisine. Based on our visit and consultations with the Clean Cooking Alliance (CCA) and SPI, we have determined that our project is justifiable and we are now aiming to launch a large-scale initiative. Our program has a clear vision, target, and impact, unlike many other projects that lack such focus.
What progress has been made on the project?
Since April, we have collaborated with SPI and other partners in Nepal to develop a high-quality carbon project. The SPI team has worked tirelessly to ensure success. Our focus has been on implementing crucial activities, preparing for the project, and coordinating programs with field partners. SPI-Nepal has worked with provincial and local governments, community-based organizations, and local leaders at various levels. We recently conducted a consultative meeting in three regions with government officials, agencies, local leaders, communities, and organizations in collaboration with our team at SPI-Nepal.
What is your impression of the local stakeholder consultation meeting?
Two meetings were held at the local level, one in Terai and the other in Hill, to ensure that we provide the right solution to the local communities. Imperative and SPI worked closely with CCA to ensure that we have the right technology for these two different contexts. This pertains to the research and development and process of cook stoves. Complains were maintained throughout the meetings. The solution has been developed through collaboration with the community and users. Currently, we have reached this stage thanks to our consultative approach. Over the past three meetings, we have also engaged with governments, local partners, organizations, and users. The feedback received so far has been overwhelmingly positive and we are proud to say that SPI is regarded as a reputable organization on the ground.
How will the project proceed?
We are eager to collaborate and create a significant impact by developing a large-scale project in this region, not limited to cook stoves. Furthermore, we aspire to find methods to add value to agro-forestry in partnership with the government. The communities from the Terai and Hill regions appear to be zealous and ardently supportive of this project.
What significant feedback has your organization received from local communities?
One crucial piece of feedback was the need for projects to be sustainable in the long term and highly adaptable. This feedback was delivered in a positive manner. It is worth noting that SPI was successful in communicating that the community's concerns will be addressed during the design phase. The funding will support this aspect. If this project is solely driven by the NGO, then funding may be seasonal and limited, hindering our ability to achieve our goals. As a team, we are considering not only a single technology, but also transitional technologies for the future, considering the potential changes in Nepal's energy context over the next four to five years.
How do you anticipate the future of the project?
Our team is collaborating with several investors who have expressed a keen interest in Nepal. Personally, I hold an optimistic outlook, and I have observed a positive sentiment among the communities. It is essential to consider the future in the present moment, rather than five years from now, in order to secure the necessary investment. It is heartening to note that the communities are also eager to contribute their own resources to bring the project to fruition. Communities are investing in this project with the anticipation that it will have a positive impact well into the future. This is precisely what we hoped for.
While many NGOs and INGOs have already launched various projects, what sets this project apart?
We do not wish to devalue other initiatives since every contribution has its own unique worth. As long as their contributions are making a genuine impact, we support their work. Technology, though, represents only a small fraction of the overall effort. It is a complex process to implement a project. I can only speak from my experience with cookstoves over the past 18 years, but ensuring the quality of the implementation of a cookstove project is extremely challenging. It requires quality control from the initial stage, all the way through mobilization, technology manufacturing and deployment, and training and monitoring.
How does your project differ from others?
We distinguish ourselves on multiple levels. In the past, many carbon agencies operated from a distance, leaving all responsibility to partners; however, this resulted in limited understanding of cookstoves and the environment on the ground, which are crucial factors. If you are not from this area, everyone here is essentially a tourist. Cultural issues can be complicated when food is involved. As humans, we cook food and everything revolves around it. It is an intimate experience. However, Imperative always collaborates closely with partners and stays connected to the local community.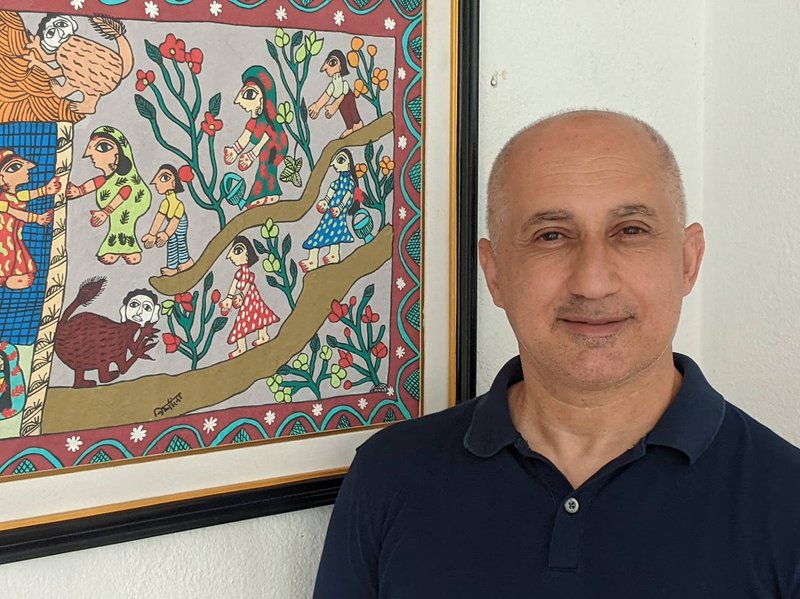 How do cookstoves relate to our culture?
Food is at the heart of our identity, culture, and memory. However, certain models lack necessary direction. On our end, our foundation is based on SPI (Social Performance Index) or philosophy being built on the ground. This signifies that we have an integrated leadership approach where we collaborate and utilize our collective expertise as a team to execute the project. I am not working outside of our community in Washington, Milan, or New York, but rather, I am connected to the effort on the ground. We work closely with our partners to implement high-quality projects, minimizing any gaps that may arise. Many individuals discuss the quality of these projects, but it remains unclear whether they truly intend to follow through with their words or if their remarks are simply superficial.
How does your organization differentiate itself in finding solutions?
We stand out in all aspects, particularly in providing solutions that are grounded in context. The lack of sufficient training for maintenance and repair has rendered this technology obsolete, resulting in either disposal or recycling. During my recent visit, I observed brief cook stove ventures that were essentially technological gadgets. That is because the design process was not sufficiently executed. Currently, our team is collaborating with local stove consultants and SPI experts. Their prior experience as consultants for CCA and other women's organizations within the community provides a valuable perspective for achieving long-term sustainability solutions.
How do you quantify program success?
While high-performing cookstove technology may appear impressive to government investors and donors, adoption rates may be low. For example, a cookstove technology that saves 80 percent of fuel may only have 50 users, while a technology with only 30 percent fuel savings may have 500,000 users. Nobody needs to evaluate the superior approach. However, cookstove efficiency measurement lacks this mathematical calculation. Overall, 90% of people do not understand the cost perspective of this breakdown. For example, if 80% fuel-saving cook stoves are introduced at a cost of $120, but only fifty people use it, the total cost will escalate to millions of dollars. If a cook stove costing $15 can be used by over half a million people, the cost will be lower. Realistic cost considerations are necessary. This is precisely what we have been doing during the designing phase. Our efforts are aimed at a smoother transition to the future. Building trust with the communities during this initial phase is crucial, as it will ensure their trust during the transition.
What changes can new cooking stoves bring?
The major change will be the use of sensor technology. We plan to use this technology to monitor the use and adoption of cookstoves. We are investing a significant amount of funds to ensure that we can track the use and adoption of cookstoves. If any issues arise, we will address them accordingly. In addition to deploying the new technology, we are also considering further project benefits for the communities. In addition to distributing stoves, we will assess other potential contributions to improving community well-being.
Lastly, why was Nepal selected for such a large project implementation?
While we have extensive experience in Sub-Saharan Africa, we lack experience in this specific region. We selected the country based on the prevailing needs. Currently, Nepal is in need. After discussions with Karuna and eventually with Mohan and SPI, it was apparent that a project in Nepal is justified. Hence, we have decided to commence the project in Nepal.