It has been three weeks since the deadliest terrorist attack in Israeli history, carried out by the Hamas terrorist group from Gaza. Israel is still reeling from the shock of the attack. The total death toll of Nepalese citizens in Hamas terrorist attacks has reached 11, with one person missing and two hospitalized, following the announcement of receiving three bodies of Nepalese students. The families of these students, who have lost their loved ones, are also in shock.
Since the October 7 terrorist attack by Hamas, the situation has changed considerably. Israel has launched a combined air and ground offensive against a Hamas terrorist base located in Southern Gaza. Israelis assert that their current conflict with Gaza is not a matter of retaliation or revenge. Instead, their goal is to prevent Gaza's terror-government, which took power after Israel withdrew from the Strip in 2005, from being able to repeat its barbaric actions. Additionally, Israel aims to deter its more powerful enemies and restore its citizens' faith in their ability to live safely in the region.
Following the recent attack, there is a widespread consensus in Israel that the ongoing conflict is necessary to protect its citizens from those who seek their destruction. Despite the feelings of shock, horror, anger, and concern, Israel remains committed to its principle of valuing life over death, even as it faces an enemy who celebrates the opposite. Therefore, victory is Israel's only choice.
As global opinion remains divided, Jordan submitted a resolution to the United Nations General Assembly on behalf of the Arab group, calling for a ceasefire between Israel and Hamas, the group responsible for launching hundreds of rockets aimed at Israeli cities and civilians. However, the Arab group rejected Canada's proposed amendment to denounce the terrorist acts of Hamas against Israel.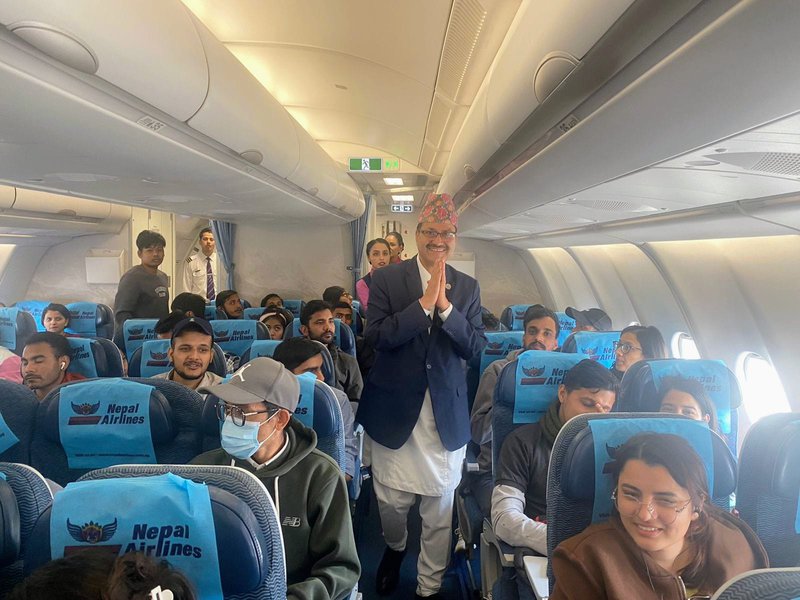 Countries are typically divided on such resolutions based on their own interests and alliances. In the voting on UN Resolutions calling for a ceasefire in Gaza between the Israeli Army and Hamas terrorists, who killed 11 innocent Nepali students pursuing academic courses in Israel, Nepal failed to express sympathy and provide justice to the families of the Nepalese students and the 1400 Israeli and other nationals affected by the conflict. While the resolution claimed to be for humanitarian purposes, the situation is indeed complex and multifaceted. This also indicates that Nepal's Middle East policy does not distinguish between legitimate states and terrorist organizations like Hamas. Nepalese officials argue that the vote is intended to protect over 1.5 million Nepalese currently working in the Middle East and Gulf States, as well as to support the humanitarian cause of the Palestinian civilian population. However, Nepal has maintained a neutral stance on condemning the terrorist group Hamas, choosing to abstain from voting on a Canadian-sponsored resolution condemning their heinous acts in Israel on October 7.
It is worth noting that although six percent of Nepal's population are Muslims, none of them have demanded that the Nepalese government express support for Hamas terrorists. As a close neighbor of Nepal, India, which has the second-largest Muslim population and the largest number of Indians working in Arab and Gulf countries, voted to condemn Hamas Terrorist in the Canadian resolution and was absent in the Jordan sponsored Arab resolution that prioritized the country's interests. Arab and Muslim nations have their own compulsions and interests, leading them to reject the amendment resolution condemning Hamas Terror.
Standing with the Arab-sponsored resolution and abstaining from the Canadian amendment resolution, Nepal failed to provide justice for the families of victims, including five deaths in the constituency of Minister of Foreign Affairs Saud, who were victims of Hamas' terrorist act. Nepal's failure to denounce the terrorist act of Hamas and instead vote for a resolution that puts moral pressure on Israel sends a contradictory message.
Establishing diplomatic relations 65 years ago, Nepal chose to recognize and accept Israel's sovereignty and right to live peacefully as a nation. Through the leadership of Prime Minister BP Koirala and King Mahendra, bilateral relations between these two small nations thrived in the early years with a spirit of mutual respect. The noble principle of the right to live was followed in establishing diplomatic ties. Over the years, there have been numerous shifts in global politics and international relationships, but the core nature of the small nations Nepal and Israel remains constant. Nonetheless, Nepal's policy towards the Middle East has been unstable at times. Over the years, there have been numerous shifts in global politics and international relationships, but the core nature of the small nations Nepal and Israel remains constant. Despite changing geopolitical circumstances, Nepal has maintained its support for the Arab cause, even when Nepali citizens have been victimized by Hamas terrorists. Although communist regimes dominate Nepal, some factions continue to praise Palestinian terrorist acts. Prem Suwal, a member of the Parliament from the radical communist party based in Bhaktapur, expressed support for Hamas during a House session.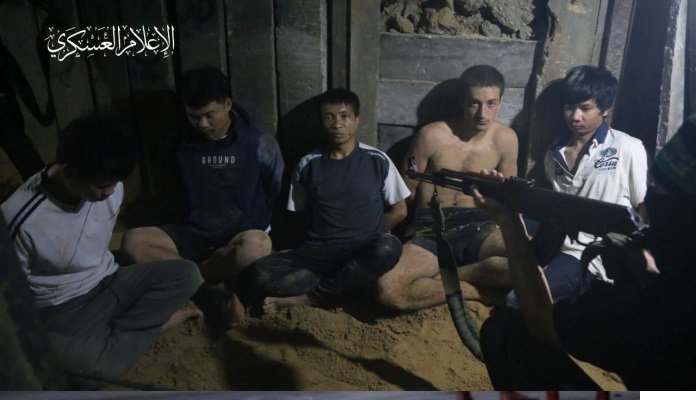 Nepal's foreign policy has recently undergone a recalibration at the neighborhood level while still maintaining its core values of non-alignment. The shift has been led by foreign minister Saud, who is also a young leader of the Nepali Congress and Foreign Secretary Bharat Raj Paudyal, a well educated and knowledgeable diplomat.
"If not done already, the government of Nepal should condemn the Hamas attack in Israel and immediately take measures through the government of Israel to ensure the whereabouts, safety and security of the Nepalis reportedly affected during the incident!," tweets Madhu Raman Acharya, former foreign secretary and Nepal's permanent resident representative to United Nations.
Despite the fact that a Hamas terrorists organization killing eleven Nepalese students, Nepal's officials voted in support of the Jordan-sponsored resolution backed by the Arab League, in line with their traditional policy. For the past six decades, Israel has been supporter of Nepal's development efforts. However, on October 27, Nepal voted in favor of a UN resolution with a majority of 120-14 and 45 abstentions, rejecting a Canadian amendment. The decision upset Israel's officials as they had hoped for Nepal's support due to their shared experience as victims of Hamas terrorist attacks.
Nepalese officials have defended their decision to support the resolution calling for a ceasefire and peace in the Middle East. They clarified that Nepal voted in favor of a humanitarian truce, not in support of Hamas' terrorist actions. The officials emphasized the urgent need for essential supplies such as food, water, medicine, and fuel, to reach the 2.3 million people in Gaza. However, the resolutions goal is to achieve a truce in Gaza that leads to a cessation of hostilities between Israel and Gaza's Hamas rulers.
Nepal's dilemma is also a reflection of its ruling alliance. Led by Maoist leader Pushpa Kamal Dahal Prachanda, who has spent his entire political career hailing Palestinian terrorists as liberation warriors, the present rainbow coalition has the same foreign policy. This might be the reason why Foreign Minister Saud and the Prime Minister Prachanda hold different approaches in dealing with the Middle-East. Foreign minister Saud condemned the acts of Hamas terrorists, while the government led by Prachanda has yet to term Hamas violent acts as terrorism.
Israel's U.N. Ambassador Gilad Erdan, described it as "a day that will be remembered in infamy", and statted that Israel will continue its operation until Hamas' terrorist capabilities are destroyed, and hostages are returned. The only way to eliminate Hamas is by rooting them out from their tunnels and undergrounded city of terror.
Despite being a victim of a terrorist attack by Hamas that resulted in 11 casualties, numerous injuries, and the repatriation of over 300 Nepalese citizens, the government of Nepal appears hesitant to classify Hamas as a terrorist organization. While Nepal has several options available, their decisions to absent from participating in an amendment resolution condemning the Hamas terrorist act and instead voting in favor of a different resolution during the UN vote sends an incorrect message.
As King Mahendra and BP Koirala established diplomatic relations respecting the sovereignty of Israel and the rights of small nations, Nepal missed an opportunity to demonstrate solidarity and friendship towards a small nation facing a threat to its survival. It should have unequivocally condemned the terrorist act of Hamas, aligning itself with its own stance. Nepal should have made it clear that all forms of terrorism are unjustifiable and condemned the atrocities of Hamas terrorist.
What Prime Minister of Israel Benjamin Netanyahu said in recent press meet is significant. He said,' today we draw a line between the forces of civilization and the forces of barbarism. It is a time for everyone to decide where they stand."