Radisson Hotel Kathmandu to organize Menstrual Awareness Campaign with slogan Let's raise generations free from menstrual taboos today.
Radisson Hotel is celebrating the entire month of June as their CSR month solely dedicated to Corporate Social Responsibility (CSR) activities. The hotel organized "Menstrual Awareness Campaign -Let's raise generations free from menstrual taboos", collaboration with Mitini by Mitra Samaj on the 25th of June, 2018 from 7:00 am to 10:30 am.
The objective of this event was to raise awareness about variety of menstrual misconceptions that the society possesses. The event started by giving a brief introduction of the campaign by the company's Asst. Manager Sales and Marketing, Anu Parajuli to the participants.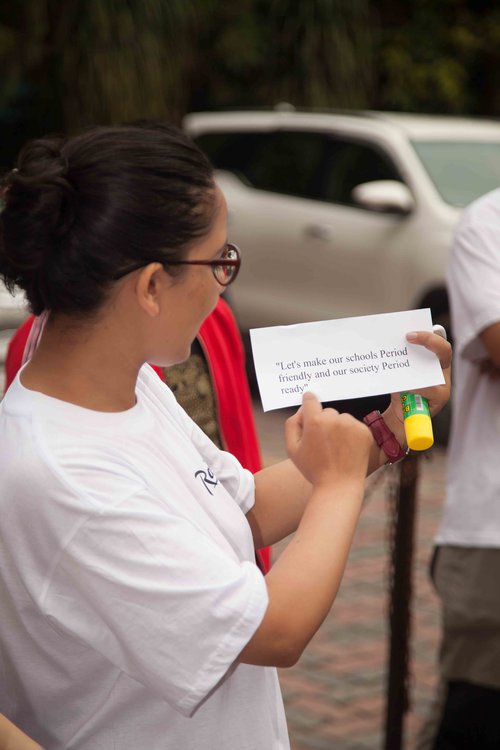 For the main rally from Radisson Hotel, Lazimpat where twenty school students from Nepal's Children Organization (Bal Mandir) NCO Nepal, five participants from Mitini and twenty employees from Radisson Hotel participated. The rally was about an hour long where the participants distributed sanitary pads to random male and female pedestrians in order to convey the message that "there's no shame in holding a pad or even opening up about menstruation". Soon after that there was also a refreshment session for the participants of the event back at Radisson Hotel. Later in the event,
The Director of Human Resource of Radisson Hotel, Kathmandu, Kiran Pant and Active Practitioner Menstrual Hygiene Management (MHM), Shikha Shrestha, Project Manager from Water Aid spoke few words about menstruation and menstrual hygiene in our country as our speaker and guest speaker for the event respectively .
Shikha Shrestha, Active Practitioner Menstrual Hygiene Management (MHM), said: Menstruation is a very crucial and extremely important matter in a country like Nepal. Still till this day seventy percent of the schools in Nepal are not facilitated with water in their toilets, some schools don't even have a toilet in their school premises which makes it difficult for girls to change pads or even function during their period. We as a society should try to do what we to help these girls but more importantly the government should make certain policies that would help to improve the life of these girls. Sadly, a number of social misconducts such as "chaupadi" still exist and practiced in rural areas of Nepal where girls and women continue to suffer without any say in it".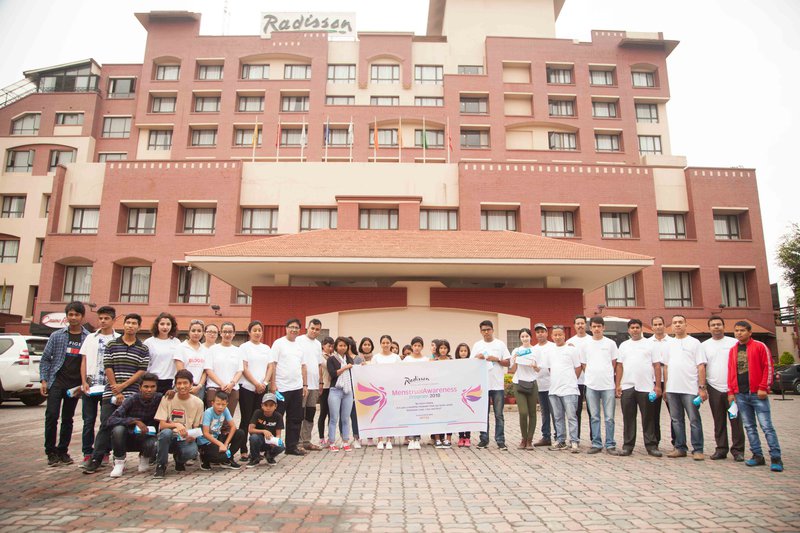 Radisson Hotel Kathmandu expressed the gratitude towards Mitra Samaj for solely working towards eradicating menstrual taboos and promoting menstrual hygiene all over Nepal. The Nepali word 'MITINI' which literally means 'friendship', is an initiative of MITRA Samaj aimed to provide a Feminine Sanitary Services to all females in workplaces, educational institutions, restaurants and retail service outlets. Yet again, Radisson Hotel strived to be a responsible organization by bringing up the crucial issues of our society. Such events not only helps to start conversations about sensitive topics like menstrual taboos but also encourages people to take actions in order to solve these problems in our society.