Minister of Energy, Water Resources and Irrigation Barshaman Pun said that Asian Development Bank (ADB) has been providing valuable support in energy and irrigation sector of Nepal.
In a meeting with Mukhtor Khamudkhanov, ADB's Country Director for Nepal at Energy Ministry, Minister Pun said that he has already presented a master plan for Nepal's energy sector and expressed his confidence that there is a possibility to work in collaboration.
During the meeting, they also discussed the progress of the projects supported by Asian Development Bank. According to a press release issued by Energy Minister's secretariat, Minister Pun also thanked ADB for providing support in Nepal's development activities and expressed the hope that it will continue in future as well.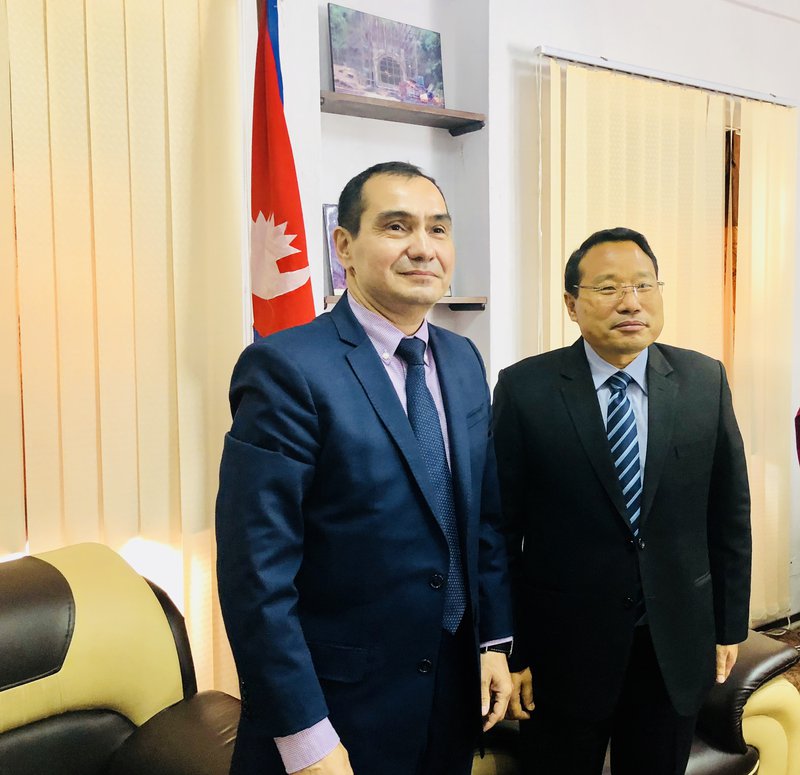 Minister Pun said Tanahu Hydro Power Project and underground cabling are the priority projects of the government and he also said that the government is expecting more support in future. He also informed that the government is working to start Dudh Kosi Hydropower project.
Mukhtor Khamudkhanov, ADB's Country Director, briefed the progress made by the projects implemented under the support of the bank. He said that ADB is ready to support in energy sector. Khamudkhanov expressed the hope that good relations existed between banks the Ministry will further strengthen. He also said that ADB is ready to provide support to construct a dam in Bagmati River.