Pressure intensified on Saturday to save thousands still trapped by devastating floods that have killed more than 300 in the Indian state of Kerala, triggering landslides and sending torrents sweeping through villages in the region's worst inundation crisis in a century.
Authorities warned of more torrential rain and strong winds over the weekend, as hundreds of troops and local fishermen staged desperate rescue attempts in helicopters and boats across the southern state.
Kerala, popular among international tourists for its tropical hills and beaches, has been battered by record monsoon rainfall this year.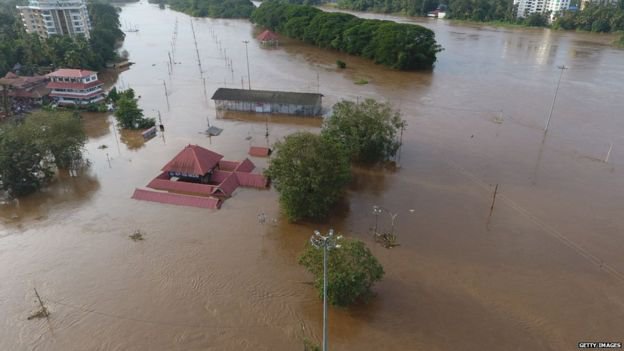 324 people have died and several hundred others injured, as Kerala is battered by the worst floods in a century. Prime Minister Narendra Modi took an aerial survey in Kerala's Kochi this morning, after a short delay due to unfavorable weather conditions. Hundreds of thousands have been shifted to relief camps as nearly 100 dams, reservoirs and rivers have overflowed. Roads have caved in, sections of highways collapsed, and homes swept away amid warnings of worse weather to come. With thousands still trapped, power and communication lines down, and fresh alerts of further torrential rain, authorities warned of more trouble ahead and further deaths to come. More than 30 military helicopters and 320 boats are attempting rescues across Kerala. Heavy rain, accompanied with strong winds have also been predicted for today and tomorrow. "It is an extremely grave situation," the Kerala government said last evening. North and central Kerala have been worst-hit by the floods, with at least 310,000 people displaced. They are taking shelter in more than 2,000 relief camps.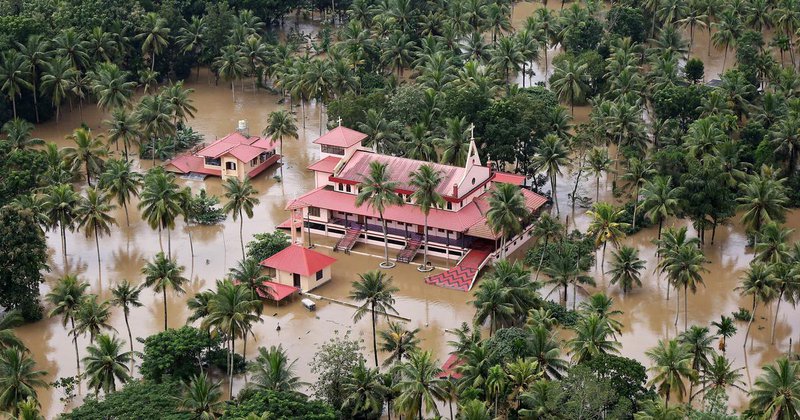 In the wake of severe floods in Kerala, Prime Minister Narendra Modi landed in Kochi on Saturday morning to take stock of the situation in the disaster-hit state. Shortly after arriving, PM Modi's chopper, which was to be used for an aerial survey of flood-affected districts, returned back to Kochi Naval air base due to bad weather. Thereafter, PM Modi chaired a high-level meeting with Chief Minister Pinarayi Vijayan, Union Minister Alphons KJ and other state ministers to assess the damage and check the rehabilitation measures employed by the administration.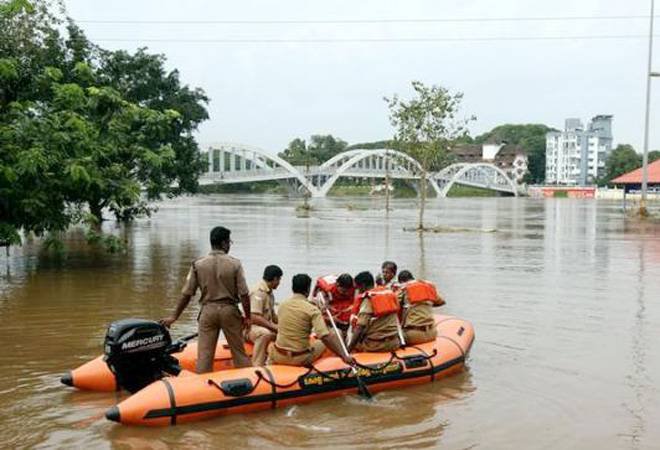 After the conclusion of the review meeting, the Prime Minister announced a financial assistance of Rs 500 crore to the state. This is in addition to Rs. 100 crore earlier announced by Home Minister Rajnath Singh last week.
Source: Various news agencies