"Chaitya Puja" was held at the hotel Temple Court on Wednesday, September 05, 2018 and the rituals were performed by the Newar Priests where in house guests, hotel associates and others from various organizations witnessed this pleasant and holy moment together. The Chaitya Puja is an annual religious ritual done in the month of August / September for reviving/renewing the bliss/energy emitted by the Chaityas for the prosperity of the hotel and its guests.
Nepal's rich and fascinating culture is represented and expressed in the art and architecture of Hyatt Regency Kathmandu. The Lobby is a visual delight, with a special area designated as a Temple Court, where there exists the legend of the living Gods and Goddesses. The hotel's Temple Court is the home for Nine living 'Chaityas' namely Bodhi Chaitya, Sumeru Chaitya, Jvalavali Chaitya, Padmavali Chaitya, Sikharakuta Chaitya, Licchavi Chaitya, Dharma Dhatumandala Chaitya and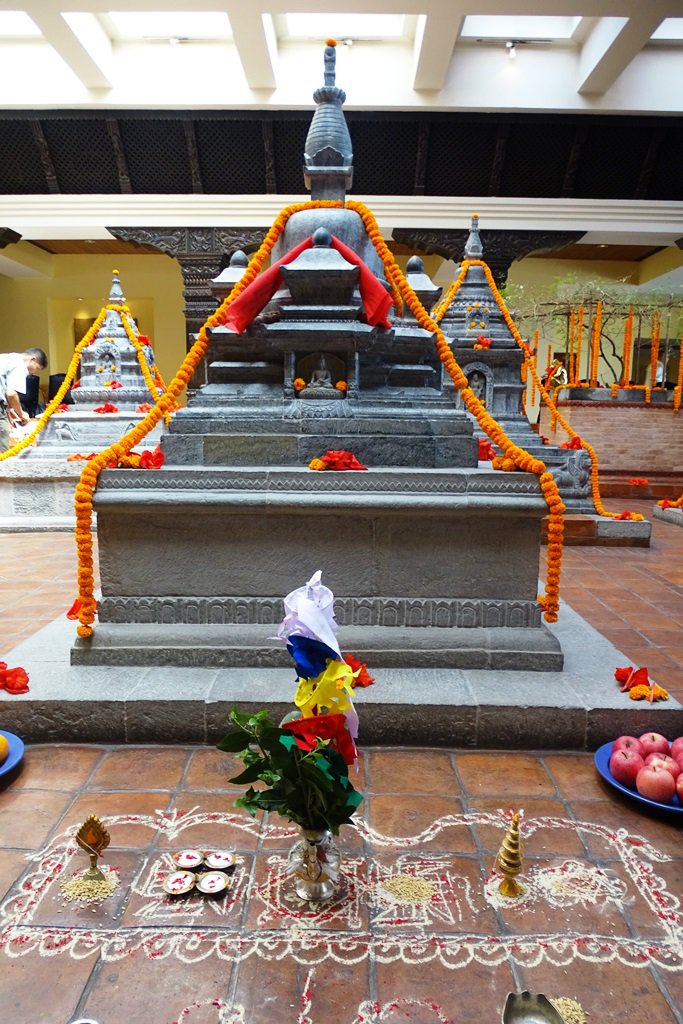 According to press release issued by Hyatt Regency Kathmandu, Sikharakuta Chaitya that are exact replicas of shrines built between the 7th and 19th centuries around Kathmandu Valley.
According to Buddhist philosophy, Chaityas represent the universe and each spire that circles the Chaitya symbolises heaven. The intricate carving depicts different forms of the meditating Buddha. The Chaitya is the Buddhist sanctuary and has four sides representing the four forms of Buddha at meditation (Dhyani Buddha) which are Akshobhya, Ratna Sambhav, Amitabha and Amoghasiddhi.
The outcome is a unique and spiritual place which become to be the heart and soul of the Hyatt, where guests can seat in this Temple court and experience the legends of the living Gods and absorb the peace and serenity of Nepal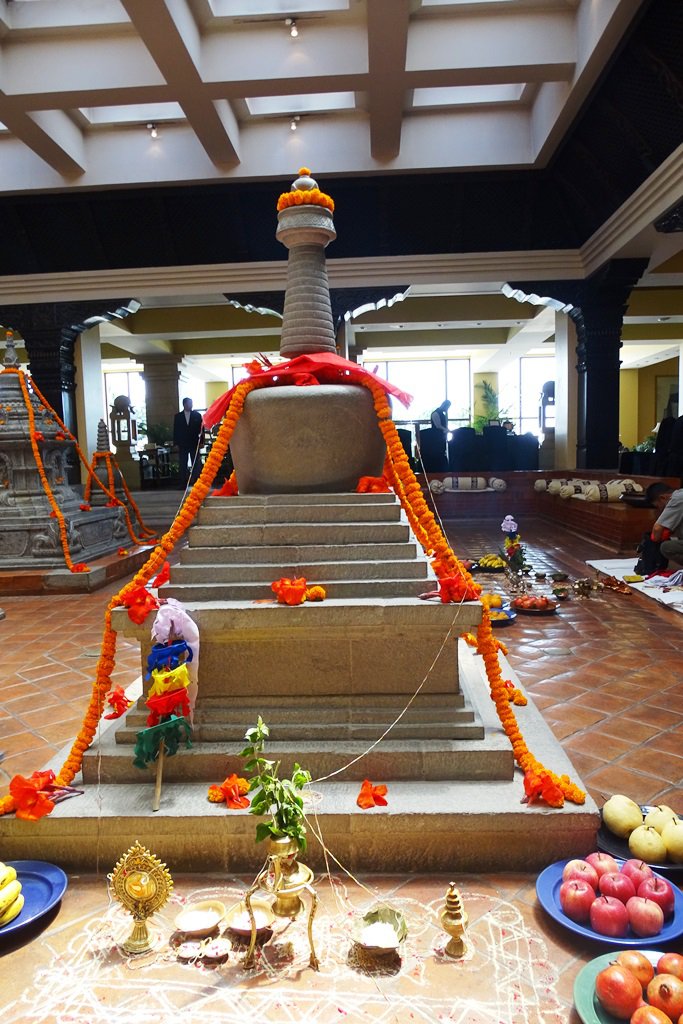 About Hyatt Regency Kathmandu
Hyatt Regency Kathmandu's 280 rooms and suites enjoy views of either the Boudhanath Stupa or the hotel's gardens and the surrounding mountain ranges. All rooms are well equipped and spacious, with a private bathroom, a walk-in shower, an in-room safe and a mini-bar. Guests in Regency Club rooms and suites enjoy additional privileges and facilities, such as access to the spa, a dedicated concierge and evening cocktails and canapés. Four exciting restaurants and bars at the hotel also ensure the perfect dining experience with an array of cuisine options.