The day of Vasant Panchami is dedicated to Goddess Saraswati, the Hindu Goddess of knowledge, music, arts, wisdom and the learning. Vasant Panchami is known as Shri Panchami as well as Saraswati Puja especially in Nepal and Indian state of West Bengal. It should be noted that Saraswati Puja is also done during Sharad Navratri which is more popular in South India.
Vasant Panchami Significance
Vasant Panchami is believed to be the birth anniversary of Goddess Saraswati. Hence the day of Vasant Panchami is also known as Saraswati Jayanti.
As Diwali is significant for worshiping Lakshmi, the goddess of wealth and prosperity and Navratri is significant for worshiping Durga, the goddess of power and valor, similarly Vasant Panchami is significant for worshiping Saraswati, the goddess of knowledge and wisdom.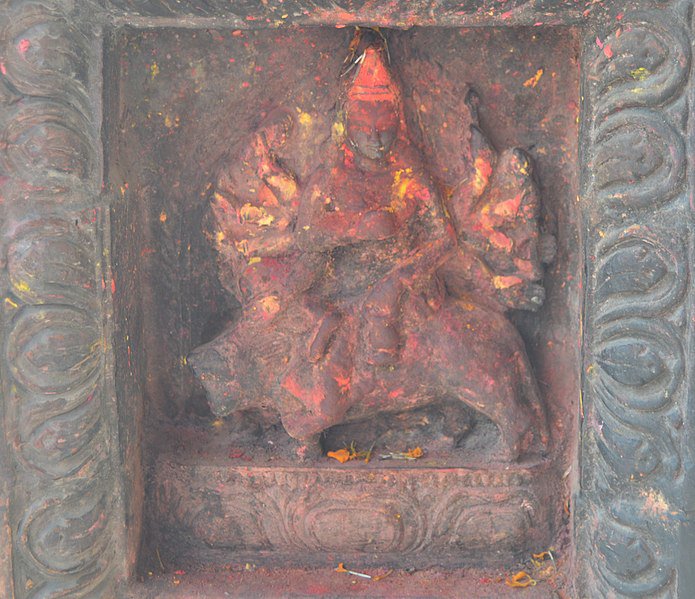 On this day, Goddess Saraswati is worshiped during Purvahna time, which is the time before midday as per Hindu division of the day. Devotees adorn the deity with white clothes and flowers, as the white color is believed to be the favorite color of Goddess Saraswati. Usually, the sweets made of milk and white sesame are offered to Goddess Saraswati and distributed as Prasad among friends and family members. In north India, yellow flowers are offered to Goddess Saraswati on the auspicious day of Vasant Panchami due to the abundance of blossomed mustard flowers and marigold (Genda Phool) at this time of the year.
The day of Vasant Panchami is significant for Vidhya Arambha, the ritual of introducing young children to the world of education and formal learning. Most schools and colleges arrange Saraswati Puja on the day of Vasant Panchami.
Vasant is the equivalent to spring and one of the seasons out of six Indian seasons in Hindu calendar. Vasant Panchami is misnomer as the day is not linked to Indian season of Vasant. Vasant Panchami is not necessarily falls during the season of Vasant. However, in present time, in some years it falls during Vasant. Hence, Shri Panchami and Saraswati Puja are more appropriate names to refer the day of Vasant Panchami as none of the Hindu festivals are linked to seasons.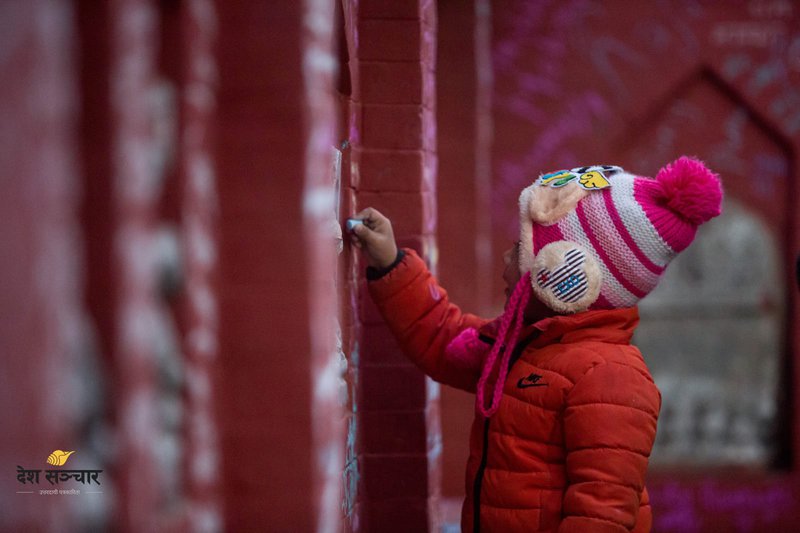 Basant Panchami celebration includes Saraswati Puja, as she is believed to bestow wisdom, knowledge and good fortune on her worshippers but ever wondered why people do it by wearing yellow color clothes? Here's all you need to know
The color yellow has a lot of significance on Basant Panchami, also known as Vasant Panchami, Shri Panchami and Saraswati Panchami, where Hindu devotees celebrate the day by wearing yellow outfits, worshipping goddess Saraswati and eating traditional dishes. The festival is dedicated to Maa Saraswati, the Hindu goddess of knowledge, music, art, wisdom and good fortune but ever wondered why people do Saraswati Puja by wearing yellow color clothes?
Basant Panchami is celebrated on the first day of spring and this year it will be celebrated on January 26 where across regions, yellow is a key part of festivities be it in attires, decor or food. Come Basant Panchami and nature wears a golden saree as fields ripple with yellow brilliance in mustard flower, daffodils, marigold or genda, yellow hyacinth, yellow lilies and forsythia shrubs of rural India and there are Saraswati Puja events around the city.
Yellow is associated with Saraswati as the color symbolizes knowledge and also denotes mustard fields that are associated with the arrival of spring season hence, yellow flowers and sweets are offered to the goddess as a part of the puja rituals. Saraswati, the consort of Brahma, is said to have been born on Basant Panchami - the fifth day of the lunar month of Magh (which falls in January-February) and that is why, yellow is the colour of the day, since it represents the season Vasant or spring and Saraswati is worshiped with mainly marigolds while women adorn themselves in shades of the same color.
Yellow color signifies peace and prosperity, is a symbol of good health and represents the brightness of the new sun and new life while also being Devi Saraswati's favorite color. Yellow is called basanti since it is visibly related to basant or spring, is also the main color for Holi and since Basant Panchami marks the beginning of a fresh season, it is also considered to be an auspicious color.