After almost three years of closure, Nepal-China trade finally starts from Kerung border. Secretary of Industry, Commerce and Supply Madhu K. Marasini and vice chair of Tibetan Autonomous Region of China Chen Yongqi jointly declared open the resumption of the passenger clearance of Kerung border.
The border was shut down following the eruption of COVID-19 three years ago. Opening the border will likely to boost export and import of goods from Nepal and China.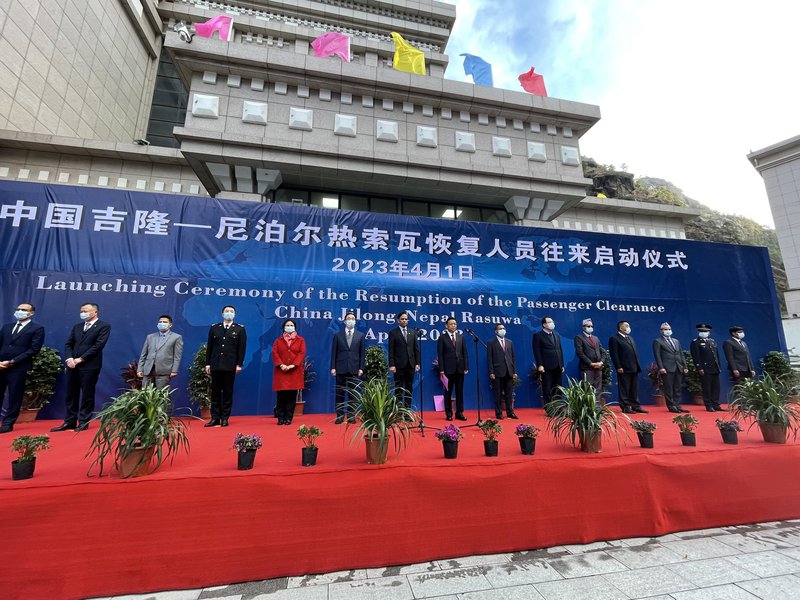 "Happily witnessed the resuming ceremony! We are equally hopeful that this reopening will reflect in improved bilateral trade, tourism, and passenger movement and help further deepen bilateral collaboration! Thank you! Tweets Madhu K. Marasini, secretary of Industry, Commerce and Supply.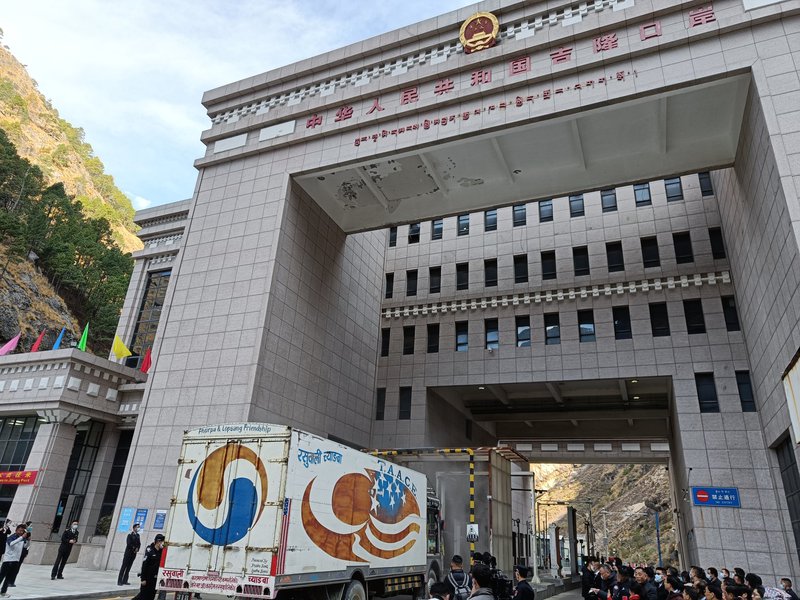 "Congratulations! Passengers' clearance at the Jilong(Rasuwa) Port has been resumed from today. Welcome the first batch of Nepali friends crossed the Rasuwa Bridge and entered China! I believe this will further deepen bilateral cooperation & people-to-people exchanges," tweets Chen Song, Chinese ambassador to Nepal.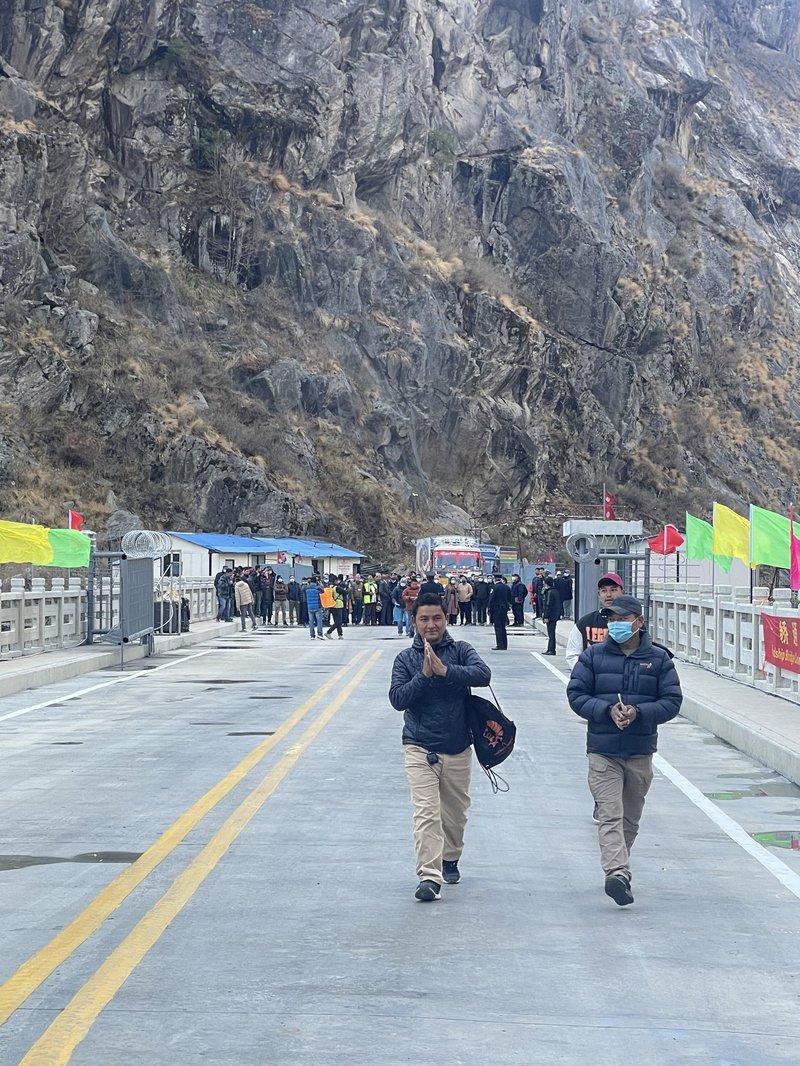 Photo: Twitter