Kikuta Yutaka, Ambassador of Japan to Nepal handed over medical equipment to the community health center in Bhaktapur. The Government of Japan provided Medical Equipment to the Community Health Center in Suryabinayak Municipality, Bhaktapur District today. Ambassador also attended the entire ceremony.
Under the Grant Assistance for Grassroots Human Security Projects (GGP) of the Japanese Government, the project to install medical equipment for breast cancer testing, thyroid testing, and diabetes testing at the Valley Health Center run by the Laborer Women and Child Welfare Council (LWCWC) was supported with USD 74,860 (approximately NPR 8.9 million).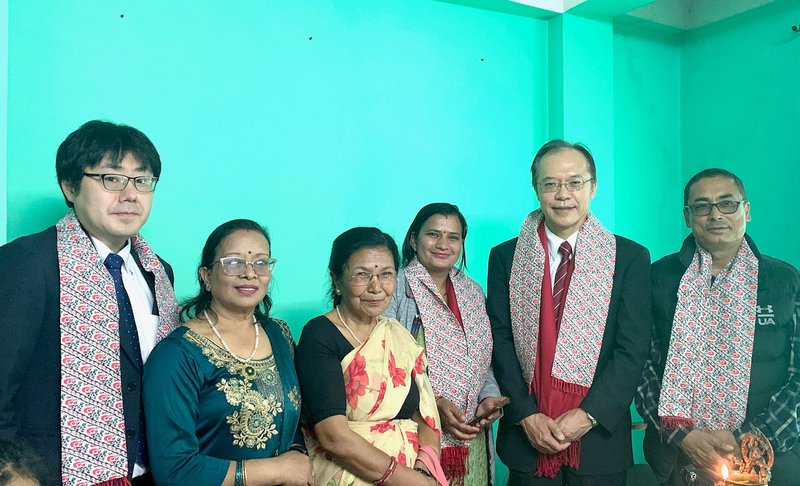 Since its establishment in 1996, LWCWC has focused on maternal and child health care by providing free diagnosis, free birth assistance, and basic medicines in rural areas. In addition, the center's doctors and nurses regularly visit surrounding communities to provide counseling and raise awareness of basic health issues. However, the center previously lacked needed medical equipment and was unable to test for breast cancer, thyroid dysfunction, and diabetes.
Now, with this project, it can perform regular and appropriately timed examinations for these diseases. On this occasion, Ambassador Kikuta congratulated and expressed his appreciation for the efforts made by everyone involved in the project. He emphasized that early detection of diabetes, breast cancer and thyroid dysfunction is crucial.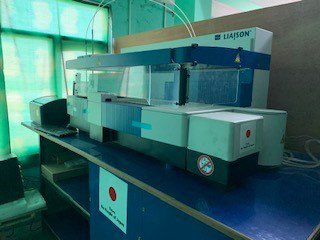 He is confident that the project will enable early detection of these diseases and contribute to better health and quality of life for the individual, the family and, ultimately, the entire community. He also expressed his hope that the outcome of this project will greatly contribute not only to the development of local health care, but also to the development of the community as a whole, thereby deepening the friendship between the peoples of Japan and Nepal.
GGP was established to implement projects directly benefiting people at the grassroots level for community socio-economic development. Since 1991, over 200 GGP projects have been implemented in Nepal.