After 14 hours of travel the pilot announces "We arrive in Kathmandu, ambient temperature of 28 degrees". Recovery of suitcases, visa, Nepalese sim card, I have to start as soon as I get off the plane. The door opens, a wave of heavy, dusty heat tickles my nostrils. Head forward everyone seems to know where to go.
By desire or by instinct I follow the crowd. Finally the paperwork completed, we have to get out of the airport. Hesitantly, heart pounding, I launch myself with my trolley of suitcases, I put my first foot in the city of Kathmandu. Sounds of horn punctuate the arrests of taxi drivers who offer us a ride.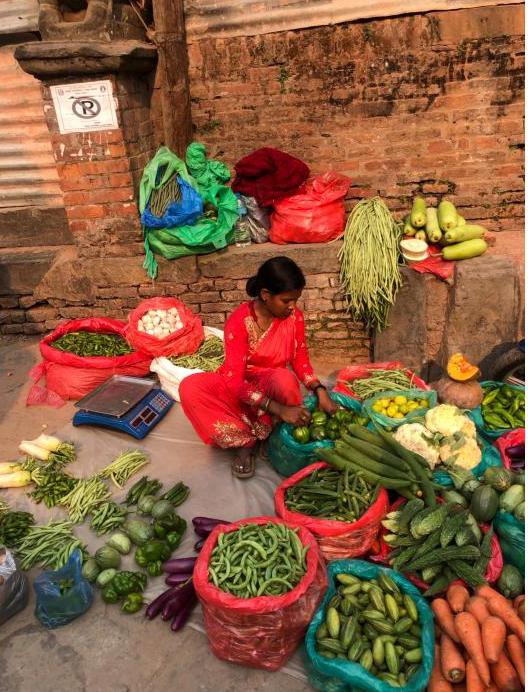 A taxi is waiting for us. Here we drive on the left. Turning my head from right to left, eyes wide open, I finally discover this country of 1000 colors. The traffic is heavy. I look for traffic signs or lights, which would allow to manage it, surprisingly there are none or very few. Motorcycles, cars, buses, tuk-tuks, bicycles and pedestrians share the road. The people of Kathmandu seem to be used to it. "This is one of the most polluted cities in the world" everyone kept telling me, I finally get it now.
A nauseating smell, a mixture of waste, sewage and fuel rises to my nostrils. Tons of rubbish pile up on the sides of the roads, and in the river, which has become a real dump. I discover so many faces piled up in the back of a car, flying hair on motorcycles or sometimes there are up to four of them.
The abrupt stop of the taxi forces me out of my dreamy and admiring thoughts of this city, which the volunteers and I will call "an organized chaos ». I am about to have my first meal here. I discover some raw vegetables on the table, and especially rice and lentils called Dal Bat. It is a Nepalese specialty, which I will finally eat almost every meal. People are so nice here, welcoming and interested, maybe even a little too curious sometimes, but that's their culture, says Ashok, the coordinator of the association I work with.
Here, you are easily asked if you are married, if you have children or what is your weight. These are questions among others after all. No room for selfishness in this noisy and playful country.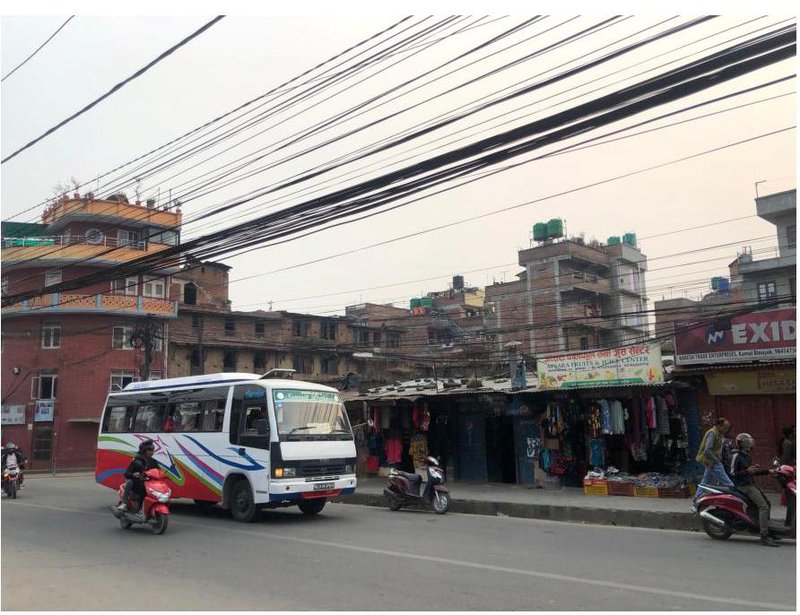 Every neighbor is a benefactor, every cousin is a son, every daughter is a big sister. Everyone responds to the name « didi" or « dae » here. Even if we don't know each other. I can't wait to discover what this country, these people, this culture, and even this food that will give me the "tourista" more than once, has to offer me. I live in Nayabazar, a set of streets that intersect and all look alike. Here there are no street names or building numbers. It is not easy to find our way around at first. I am confronted again with this dense traffic. I am getting used to listening to conversations in a language that is still foreign to me. Here there is no real path for pedestrians, the sidewalks are often the work of the display of shops or the witness of public works.
I'm intrigued by these electric poles. They are wound with dozens of cables, which sometimes descend to a height of two meters above the ground. They explain to me that here, when there is a problem with an electric cable, it is impossible to know which one is the origin, they simply add a new one.
I enter the district of Thamel, a touristic and noisy district where the foreigner is a source of wealth. People call me all the time, between street vendors, shopkeepers or simply locals people interested in my origins. Here it seems that being white is a privilege, it's funny, in Europe fashion is tan.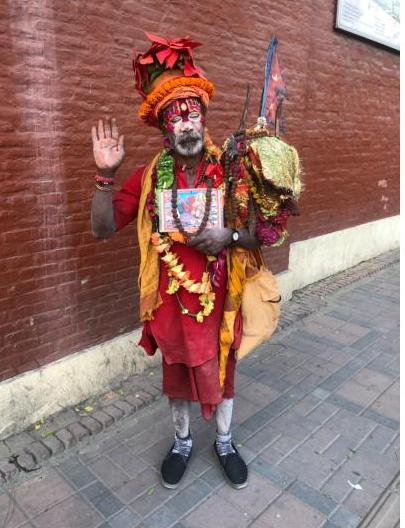 I notice a lot of people holding an umbrella to protect themselves from the sun. Many times people stop me asking me to take a picture with them. They are nice, I accept, but I don't know what to really think of this. I admit sometimes feeling uncomfortable, I feel like a famous star, when in reality my fame comes from the fact that I am French. I'm getting used to this country that I still don't know very well, in which I'm going to stay for five months.
She is an intern from France.