The newly elected office bearers of the Confederation of Nepalese Industry (CNI) have urged Prime Minster Pushpa Kamal Dahal Prachanda to implement the budget successfully to keep the economy running.
The CNI team stressed on the need for immediate implementation of the agreement regarding electricity export and electronic payments made with India during the recent visit of the Prime Minister there.
In response, PM Prachanda said that cooperation with the private sector including the CNI was a priority to mitigate pressure and hardships on the country's economy.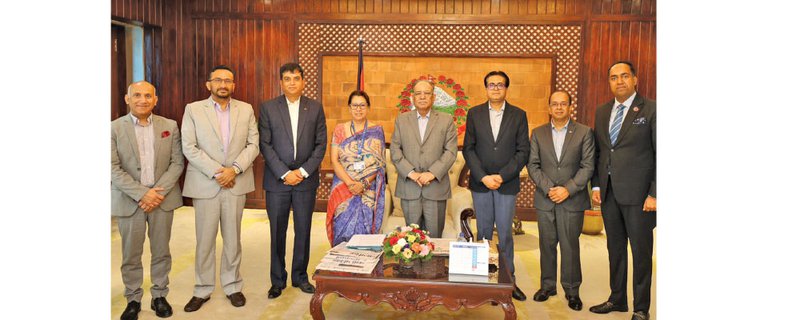 In the first meeting with the Prime Minister at his residence in Baluwatar on Thursday since their election to the CNI office last week, the delegation led by CNI President Rajesh Kumar Agrawal urged the PM to create an environment where capital expenditure is done on time.
Discussing the current status of the country's economy, Agrawal asked for the representation of the private sector in the monitoring committee announced by the government for the successful implementation of the budget.
He also emphasized that in order to achieve economic growth of 6 per cent targeted by the budget, a loose monetary policy was necessary to keep the economy running.
Agrawal said that if taxes were imposed on Further Public Offerings (FPOs), mergers and acquisitions, it would discourage investors and send a negative message to the international community. He asked for the promotion of indigenous products and to control illegal imports in a ruthless manner to increase the collection of government revenue reports The Rising Nepal.