The Government of Japan handed over the Mental Health Therapeutic Center in Kathmandu District today. KIKUTA Yutaka, Ambassador of Japan to Nepal, attended the ceremony.
The project for the construction of the Mental Health Therapeutic Center in Kathmandu District run by KOSHISH was supported with a grant of USD 296,856 (approximately NPR 35.36 million) under the Grant Assistance for Grassroots Human Security Projects (GGP) of the Government of Japan.
This is the largest amount of grant support ever provided to Nepal through GGP. On this occasion, Ambassador Kikuta congratulated and expressed his appreciation for the efforts of all those involved in the project.
He emphasized that the new facility supported by this project will contribute to providing high quality therapeutic services and enhancing activities for patients suffering from mental health issues. He also expressed his hope that the patients will be able to resume their independent lives as soon as possible through the excellent health care services provided by the new center.
KOSHISH, founded in 2008, is a non-governmental organization that works to enable people with mental health problems to live independently with dignity and to participate in their community as equals. It has run a transit home for women to support recovery from mental illness since 2011.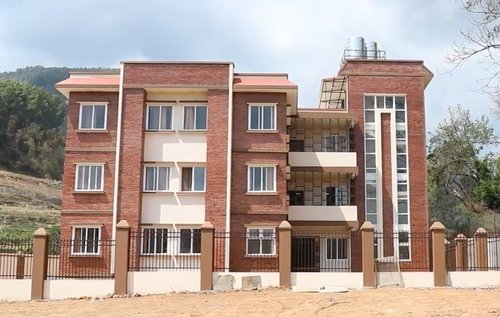 The Embassy believes that this assistance will contribute to further deepening the friendship between the people of Japan and Nepal. GGP was established to implement projects that directly benefit people at the grassroots level for the socio-economic development of communities. Since 1991, over 200 GGP projects have been implemented in Nepal.