Captain Bobby Shah's name is well known and acknowledged in the aviation industry. Shah, who has flown several types of aircraft in Nepalese skies for 32 years, is well-known in the business.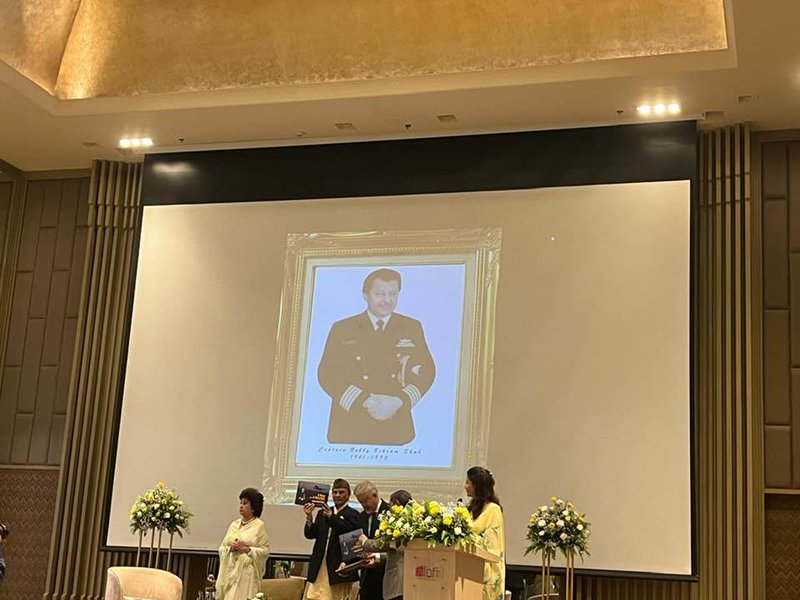 Captain late Bobby Shah ruled Nepalese skies for nearly three decades, flying all types of aircrafts from DC 3 to Boeing 757 as a captain, leading regular flights and many VVIP flights from 1964 to 1993.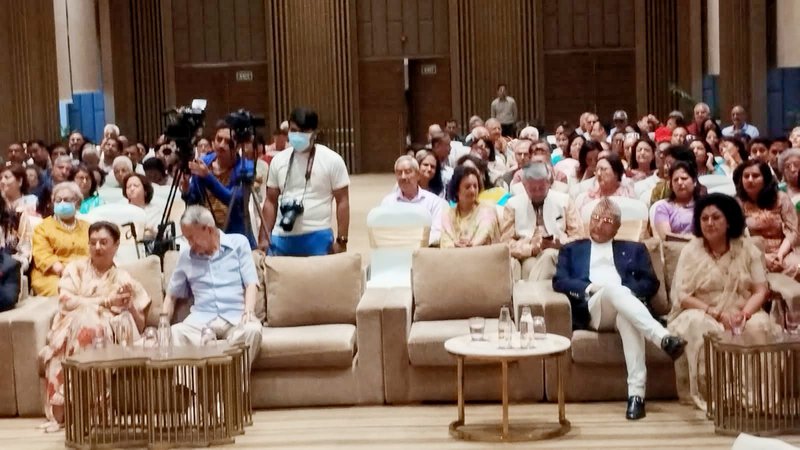 A book about the late Shah, a well-known figure in aviation history, was recently published. A man with a mission: the life and times of captain Bobby Shah, written by Jaya Rajya Laxmi Shah and Maheswor Bhakta Shrestha, was released.
Lalit Bikram Shah, former Director General of Civil Aviation Nepal and ICAO's Asia Pacific Regional Director, Jaya Rajya Laxmi Shah, wife of Capital Late Bobby Shah, have unveiled the book at a large gathering in Kathmandu.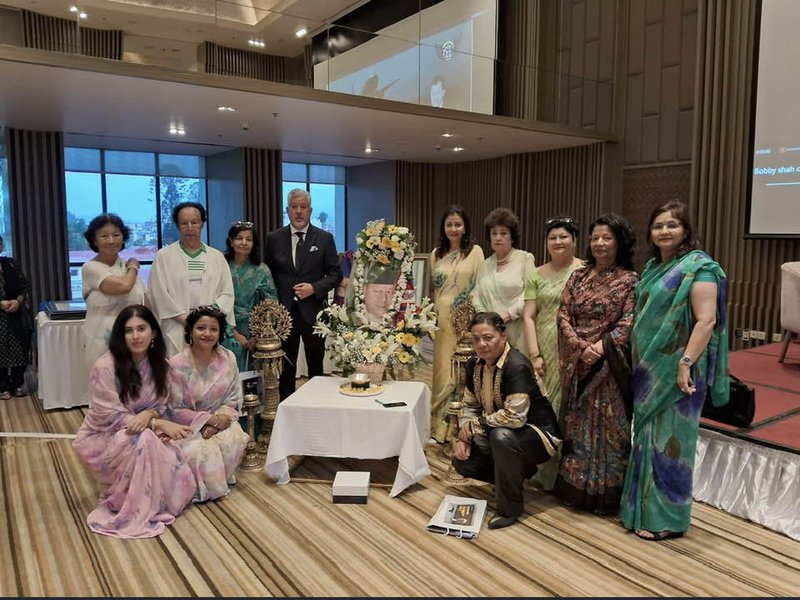 Addressing the program, Lalit Bikram Shah narrated remarkable achievements of Captain late Bobby Shah. "The good lady Jaya R.L. Shah and Maheswor Bhakta Shrestha are to be congratulated- the former for her demonstrated commitment and patience in intimating the publication of the book to make her beloved husband Captain Bobby Bikram Shah's remarkable service to the nation. Similarly, Maheswor Bhakta Shrestha, an intellectual asset of Nepalese aviation industry, for his sustained professional diligence," said Shah.
"The book, although obviously predicated on the life and career of Captain Bobby B Shah strikes as a colorful mosaic of the civil aviation industry ranging from technical issues, selfless service reentered, thrilling flight moment to rich human emotion such as the time when elegance publisher met flamboyant aviator, so, as a Family Man," said Shah.
"The book is a lucid testimony of events touching on global perspective to specific developments in Nepalese Aviation Culminating in legacies that are almost impossible to set aside. A maverick by nature, Captain Bobby B. Shah on the other hand was a very disciplined aviator. At the same time, he was very generous in sharing the lighter moments of life, instances of joy that are to be cherished by his innumerable colleagues and friends."
"Nepalese Civil Aviation industry evolved from a very primitive period of the early sixties to the modern era of seventies and the comparatively and demanding times of eighties and nineties. Captain Bobby Bikram Shah, in his 31 years of long and dedicated service to the Royal Nepal Airlines Corporation, was very much an integral part of this journey as well as many of his cockpit colleagues, engineers, marketing, traffic friends and many others."
Jaya Rajya Laxmi Shah recounted her 25-year relationship with an aviator during her remarks. She stated that her husband made history by bringing the RNAC into the golden age with his exceptional service and teamwork.
"At this stage in my life, the years we spent together as a family still linger in my mind and in the minds of our children Rajeev and Preeti. Both our children were heartbroken that their father couldn't attend marriages or be a part of his grandchildren lives."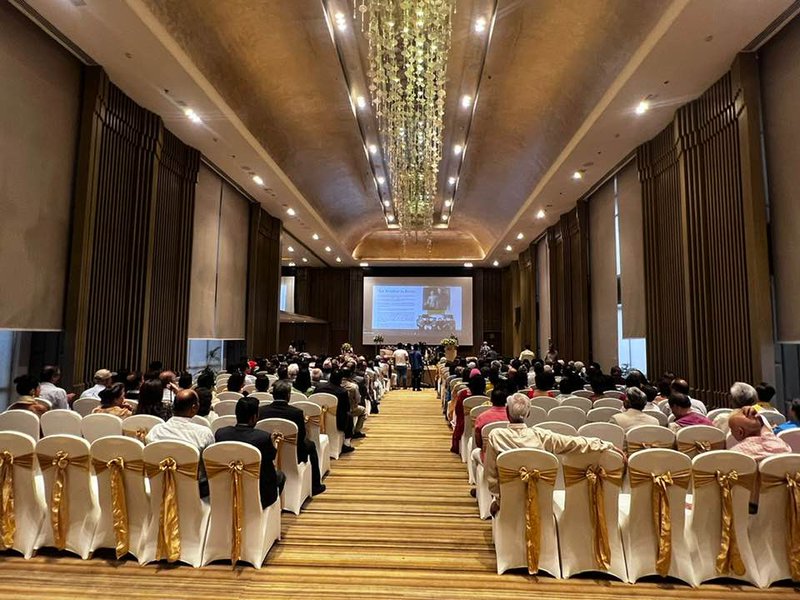 Co-author Maheswor Bhakta Shrestha added, "We believe that this book will serve to remember Captain Bobby Bikram Shah for his great service to the crown and the country."
Former Royal Nepal Airlines Captain Sudheer Rai joined Captain Shah on his voyage, which was led by late Captain Shah's daughter Preeti Rajya Laxmi Shah.
Senior journalists Kanak Mani Dixit, Vijaya Kumar Pandey, and Namrata Sharma also spoke with Captain Bobby Bikram Shah about their experiences. At the end, Rajeev Bikram Shah, son of Captain Bobby Shah, offered a vote of gratitude from the Karnali Pradesh Assembly.
As legendary poet Rudyard Kipling says, it is necessary to create space for reflection on the past so that we can learn about our history and recognize those who gave their lives for the cause of the nation.
Jaya Rajya Laxmi Shah, late Shah's wife, has made significant contributions to the history of Nepalese civil aviation by publishing the book of a famous legend of the Nepalese aviation industry, Captain late Bobby Shah.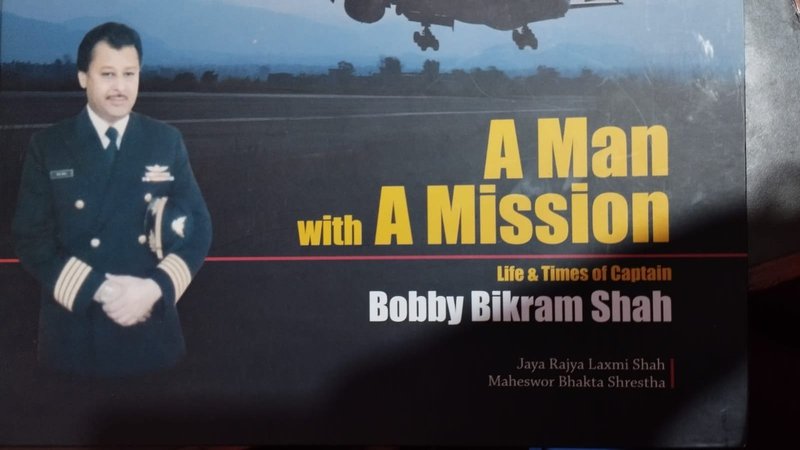 Book
A Man With A Mission
Life and times Of Captain
Bobby Bikram Shah
Author: Jaya Rajya Laxmi Shah and Maheswor Bhakta Shrestha
Publisher: Jaya Rajya Laxmi Shah, 2023 August 10
Pages: 108