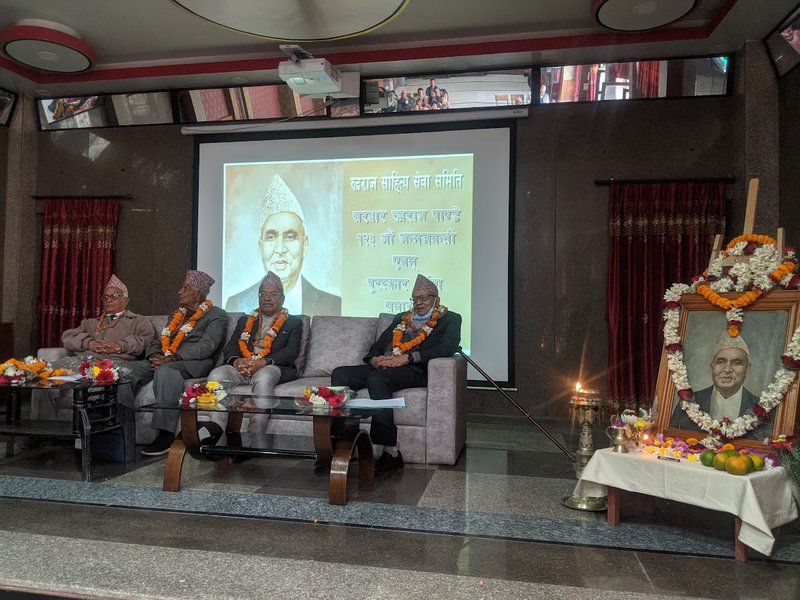 People's past karmas will be recalled, as the Bhagbat Gita states. Perform your task with your body and keep your mind focused on Me, God commands in the Bhagwat Gita. Sardar late Rudra Raj Pandey, an author, scholar, educationist, and spiritual, dedicated his entire life to democratizing education and carrying out his karma in service of the god.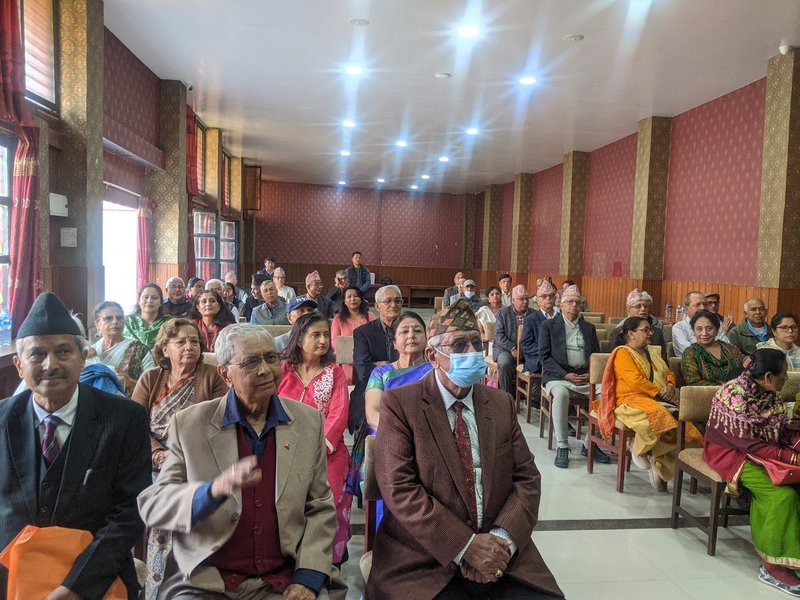 Late Sardar Rudra Pandey left behind dedicated and determined sons and grandsons who plan an event to remember his accomplishments at a time when no one is present to remember many notable Nepalese scholars and personalities after death.
Sardar late Pandey was still remembered each year on his Memorial Day, despite the fact that many eminent Nepalese academics have since passed away and are no longer alive. His grandson Dr. Neil Pandey, a prominent dentist, and his son Dr. Badri Raj Pandey, a well-known public health expert, have been holding programs each year honoring individuals and organizations involved in literature, history, education, and spirituality.
Rudra Raj Sahitya Sewa Samiti (Rudraraj Pandey Literary Service Committee), under the leadership of Dr. Badri Raj Pandey, Dr. Niel Pandey, and Dr. Radhesh Panta, a renowned economist and the recipient's grandson of his mother's side, has been recognizing individuals for their work on an annual basis.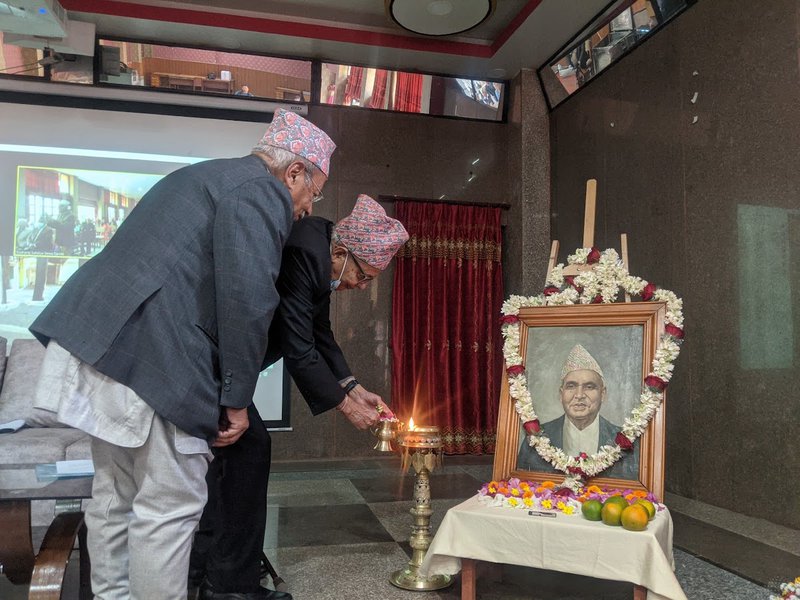 The committee chooses winners every year and is made up of members who are all well-known figures in society, including Professor Amber Prasad Panta, who serves as vice chair, Dr. Gauri Shanker Lal Das and Dr. Govinda Tandon.
This year's award in the spiritual category went to Ram Kuti Ashram of Bhedaghat, Madhya Pradesh, India, chosen by a commission led by Dr. Gauri Shanker Lal Das.
Dr. Mirgendra Raj Pandey, a renowned cardiologist, and the chief guest presented the award online to the institution's representative. Also, he revealed the Bal Ramayan, penned by the late Pandey.
Despite the fact that he passed away in the past, Sardar late Pandey was a devoted karma yogi. He was an author, scholar, educationist, and spiritualist. Sardar late Pandey held several significant positions in the field of education, including the vice chancellor of Tribhuwan University, the principal of Tri Chandra College, and the first principal of Durbar High School for people of Nepali descent.
Dr. Mohan Prasad Lohani, the committee's advisor, emphasized the spiritual aspects of the late Pandey and his commitment to Hinduism and philosophy in his eulogy. Conducted by Shubha Pande Pant, General secretary Dr. Niel Pandey recalled his grandfather's word to work from shadow rather than coming to the frontline.
Dr. Badri Raj Pande, the late Sardar Pandey's son, recounted from his seat his father's accomplishments and contributions to the world's educational system. Late Pandey took the initiative to promote higher education as the principal of Tri Chandra College and as the founder of the School Leaving Certificate Examination at Darbar High School. He established postgraduate science education in Nepal when he was the vice chancellor of Tribhuwan University.
He was successful to shift the venue of SLC examination from Patna in British India to Kathmandu so that the examinees would not need to travel to India. Further he also made it possible for examinees to appear in Nepali medium.
Sardar Late Pandey was a devoted adherent of the Gita and the Bed and a very spiritual man. Dr. Lohani highlighted the spiritual life of Sardar Pandey.
Even 123 years later, people and well-wishers continue to remember the efforts and contributions of the late Rudra Raj Pandey, who is one of the few to have such a devoted family.
Sardar late Pandey was a self-made commoner from a far-off hamlet who was born in Kathmandu. Dr. Pandey, who holds an MA from Allahabad" University, and has dedicated his life to advancing Nepali literature and education.
According to what is said, people pay for what they do and much more so for what they have enabled to happen via their simple choice of lifestyle. People receive lives based on their Karmas from previous lifetimes, claims the Bhagavad Gita. So what did I do in the past to make my life so wretched and pointless? Why didn't I have a wealthy family that would have supported me or lived in a better nation?