President Ram Chandra Paudel met the United Nations Resident Coordinator in Nepal Ms. Hanaa Singer-Hamdy at the Office of the President today.
The President and the UN Resident Coordinator discussed long-standing history of collaboration, the Peace Keeping Operations, and the road ahead to meet the Sustainable Development Goals by 2030.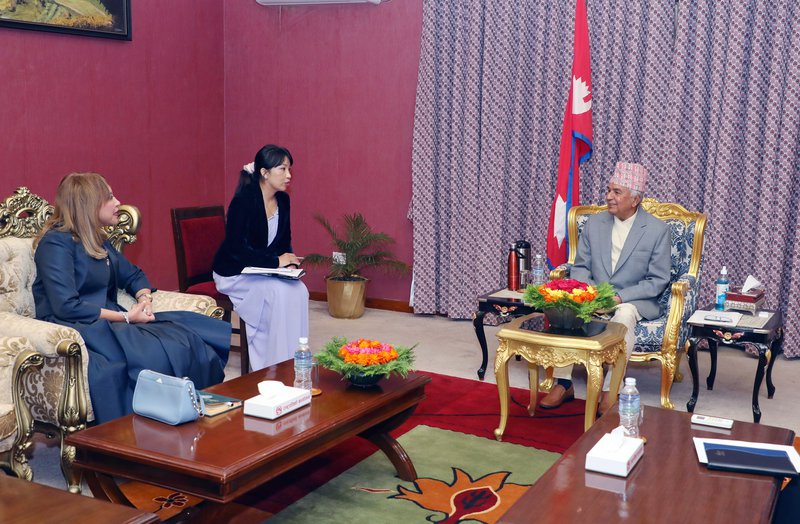 In addition, they also discussed Nepal's leadership in LDC Graduation; progress on SDGs and the need to accelerate it, and UN's five-year plan to support the Government of Nepal in inclusive economic growth, social development; disaster risk reduction and climate change adaptation. The UN Resident Coordinator highlighted the upcoming SDGs summit and the Education Summit in September in New York and the potential for Nepal to offer a model of how education can help consolidate a peace process.
The UN Resident Coordinator Hanaa Singer-Hamdy reiterated UN's commitment to collaborate with the government to strengthen the Nepal's social sector, the importance of building resilient communities to better prepare for crisis and improve coordination among all the stakeholders.
Concluding the meeting, the President assured the Government of Nepal's commitment to work with the UN agencies on core issues of mutual importance.