Radisson Hotel Kathmandu organized an event named Spread the love, Spread the Happiness on the occasion of the first day of the year 2018.
According to a press release issued by Radisson Hotel Kathmandu, the event was organized in the initiation to spread the smile on peoples face. Radisson Hotel Kathmandu's team distributed 1000 chocolates to random pedestrians on the Lazimpat, Thamel and Durbarmarg areas.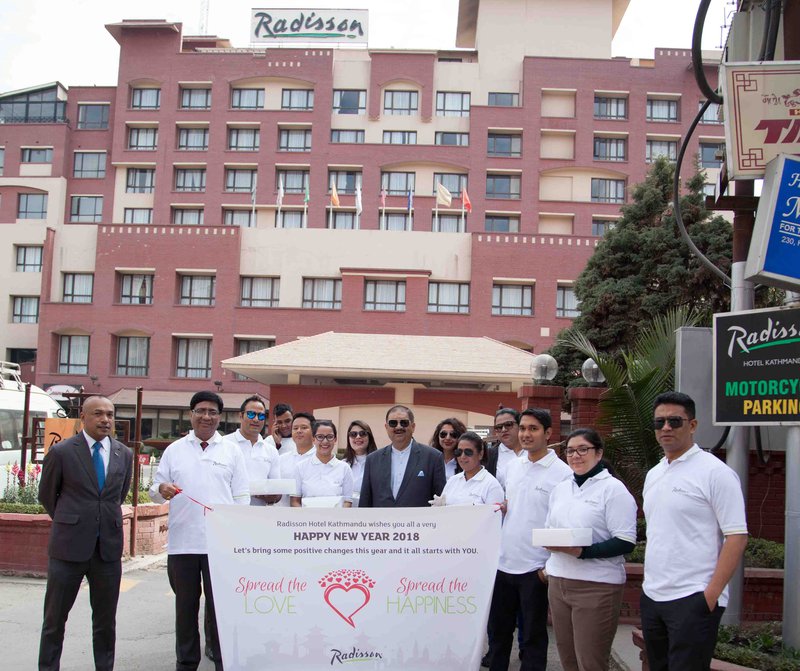 "It was a perfect start of the New Year 2018 and this was the perfect time to reflect on all we are grateful for and in turn commit to giving to others by performing one small event but making huge difference on people life and people's happiness. Our goal was to spread as much of smiles as we can and enhance Nepalese unity. Practicing human kindness is a natural and freely shared expression of who we are as a society," said Radisson Hotel in its press release.